Apr 28, 2016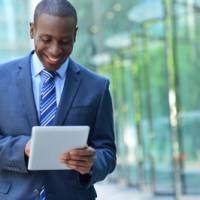 Mobile has become a good support of productivity. Currently, employers have adopted this technology to complete the business tasks. Enterprise mobility has brought a change in employees working habit to work from anywhere, therefore, employers are leveraging the facility to give freedom to them to work beyond any constraint, to expand the productivity, receptive customer interaction and more efficiency in work. Emergence of enterprise mobility With the latest shift in work...
Read More
Feb 15, 2016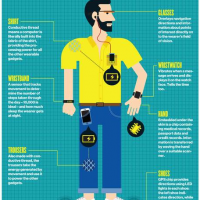 Wearable Technology is a category of devices (gadgets) that people can wear. It is generally assumed that it is for personal use only, but it surely find its way in the enterprise world. It'll depend on the individuals and businesses to find out creative ways of using these wearables in improving their operational efficiencies, marketing, customer engagement and the way they do business. Here are few ways that wearable technologies could be used in business and commercial...
Read More
About Tatvasoft
TatvaSoft is a CMMi Level 3 and Microsoft Gold Certified Software Development Company offering custom software development services on diverse technology platforms, like Microsoft, SharePoint, Biztalk, Java, PHP, Open Source, BI, Big Data and Mobile.