Explore innovative digital experience by offering a blend of technology, creativity and personalization in UI and UX development services. We design captivating user experience with a significant impact on customers satisfaction rate, brand value and conversions. Our knack of knowledge and experience in UX research and designing with the best-fit tools, technologies and services has paved their success graphs in manifold. Our team of skilled creative designers understand designing concepts and deliver impressive UI and UX designs for strategic business growth.
36

Countries Clients Served
UI & UX Development Services
We ideate, strategize and imply the digital designing concepts for web and mobile application. With a strong market experience, our approach uniquely blends the right technologies, functionally active and impressive designs with content to establish prominent brand names for business.
Prototyping
Conceptualization of page structure is initiated with Prototyping wherein we optimize the page layout, illustrating structural arrangement and alignments meticulously designed for the user to have an intuitive and responsive digital experience.
Information Architecture design
Organise, structure and label the content according to the theme of the business on web or on mobile apps. After deep analysis of customer's needs, resolve issues of system structure, content management and navigation and recommend best fit as per the business goals.
User Experience (UX) Development
A holistic approach wherein all the possibilities and features is taken into account to trace end-user interaction and add further enhancements. To accomplish business objectives, we perform in-depth analysis on core features and apply rendering of visuals as per the need.
User Interface (UI) Development
Maximize profit and improve business profitability by engaging more customers through enticing web designs of applications. After thoroughly considering information architecture we turn your ideas into seamless functional designs.
Wireframing
Information architecture is an outline of the design to be developed, the immediate next step is to visualize and create a blueprint called wireframe in designing. We offer wireframing services using the latest digital assets to strategically present each information distinct and appealing.
Usability Testing
Testing a product to determine its acceptance in the marketplace based on specific scenarios and usability tests. We offer a comprehensive set of usability testing like screen resolution tests, compatibility testing, crowd testing and similar tests within faster lifecycle and at accessible prices.
Our Process
Our unique expertise in UI and UX development can assist businesses to tap the extreme potential of designing with our skilled and experienced design professionals. We follow a process to dive deep into each project details, take a comprehensive understanding and provide exclusive designing solutions.
01
Research
We perform all types of research for designs from qualitative & descriptive research, comparative research, experimental research for making the designs look worthy. Based on the essential information we accurately design ensuring minimum risks and higher satisfaction.
02
Wireframe
We help you develop a sustainable wireframe that would communicate detailed information crisply. Mapping the core functionalities and navigational flow to instantaneously save most of their design time with a solid design-based approach.
03
Design
After wireframing, graphics are created using UI tools and technologies that accurately display detailed information of layouts. Aiding to that we create engaging and unique graphics maintaining quality and business objectives at scale.
04
Usability Testing
As per the ergonomic need of the system interface our designers perform usability testing to ensure the interface is customer friendly, design-led and drives more customer engagement. The designs are later reengineered as per client's feedback in the testing phase.
Have a UI & UX Development challenge to address?
Technology Stack
Language & Technologies
Bootstrap
JQuery
HTML 5
CSS 3
Sass
Less
Wireframe & Prototype
InVision
Balsamiq
Marvel
Adobe XD
Figma
Google Web Designer
Visual Design
Photoshop
Illustrator
InDesign
XD
Sketch
Figma
Communication Tools
Skype
Slack
ASANA
JIRA
Trello
Design Assets
Zeplin
Adobe XD
InVision
Sketch
Figma
Avocode
Marvel
Delivering the Right Solution
We excel in delivering the best-suited solution as per the custom needs, be it small start-ups in their ideation phase or mid-size businesses focusing on growth or large enterprises actively optimizing processes across varied industries.
Why TatvaSoft?
Robust Information Architecture
Our design-led strategic approach can optimize the look and feel of your business app through innovative and structured information architecture. Our design architects are skilled to develop a solid foundation to your application structure.
Appealing Visuals
Our designers are adept with advanced technologies and methods to create innovative and functional applications. Aiding to future enhancements and needs, we offer appealing visual solutions that can convert potential visitors to customers.
Customer-centric Approach
We fertilize a healthy product by applying industry led practices to develop a progressive, responsive and digitally advanced application. By understanding individual client's needs we develop designs accessible across all platforms.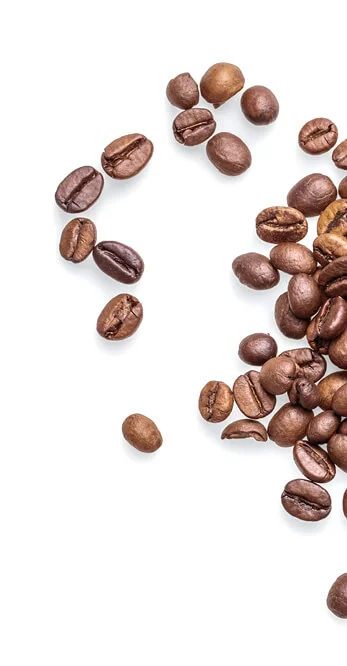 Business-Friendly Hiring Models
Take business to next level by hiring our expert developers on monthly or fixed-priced models
Dedicated Team
Fixed Price Model
Dedicated Team
Hire Team
Requirement discussion and team proposition
Evaluation and team finalization
Dedicated team hiring and engagement
Project Development
Agile and Lean software development
Project milestones & bi-weekly sprint designs
Iterative development and feedback
Project Delivery
Cloud and DevOps integration
Manual / Automated testing
Reliable and Flexible delivery
Fixed Price Model
Project Requirements
Requirement gathering and gap analysis
Time and cost estimation
Project agreement signing
Project Development
Agile and Lean software development
Project milestones & bi-weekly sprint designs
Iterative development and feedback
Project Delivery
Cloud and DevOps integration
Manual / Automated testing
Reliable and Flexible delivery
Hire a dedicated team of UX & UI Developers
Get access to specialized set of skilled resources for your unique requirements on UX & UI projects
Flawless Design
Enrich your digital experience with top-notch designs and practical creativity
Effective Code
Employ suitable framework and code effectively to individual business needs
Effortless Communication
Hassle-free Communicate with our developers for daily status and update
Global Presence
As a full-fledged IT service provider, TatvaSoft has marked its global presence with offices in five countries, including US, UK, Canada, Australia and India, with a skilled team specializing in different technologies.
We are tapping into the power of digital world, creating high impact solutions to boost the business efficiency. TatvaSoft as a Software Development Company is committed to provide End-to End Customized Solutions to our global customers and tackle the technology problems faced by businesses.