Expand your ability to cater your business goals efficiently by hiring our dedicated software development team. TatvaSoft enables your business with customized, high performing and next-gen applications by providing dedicated and skilful resources, with the flexibility to choose, manage and scale resources as per requirements. Our experienced software development team has gained significant insights through continuous training programs which benefits clients' businesses with high-quality deliverables and faster project deadlines.
36

Countries Clients Served
Dedicated Development Team Services
We offer businesses contractual engagement methods with an ability to flex software outsourcing as per business needs and project scope ensuring higher efficiency and top-notch resources. Our wide range of service offerings spans across different domains to provide ongoing project support with high-end software development solutions.
IT Staff Augmentation
Bridge the gap of tech talent demand and supply by taking advantage of our client focussed, best in class IT staff augmentation services. Hire one or more dedicated software developers from our seasoned pool of resources with the ability to manage your project tasks as per the changing business demands. With the experience of delivering more than 1800 projects across industries, skill-specific recruiting and a high client retention rate, encounter IT excellence with TatvaSoft.
Dedicated Development Team
TatvaSoft lets customers concentrate on their core business competencies by giving them the option to hire a dedicated development team, business analysts, DevOps engineers, testers, quality assurance specialists and project managers to keep a track of project plans, sprints and day to day activities of the core team. With transparency, seamless reporting, and scalable offerings at its core, TatvaSoft's technical mavens identify business loopholes and suggest solutions that benefit clients in the long run.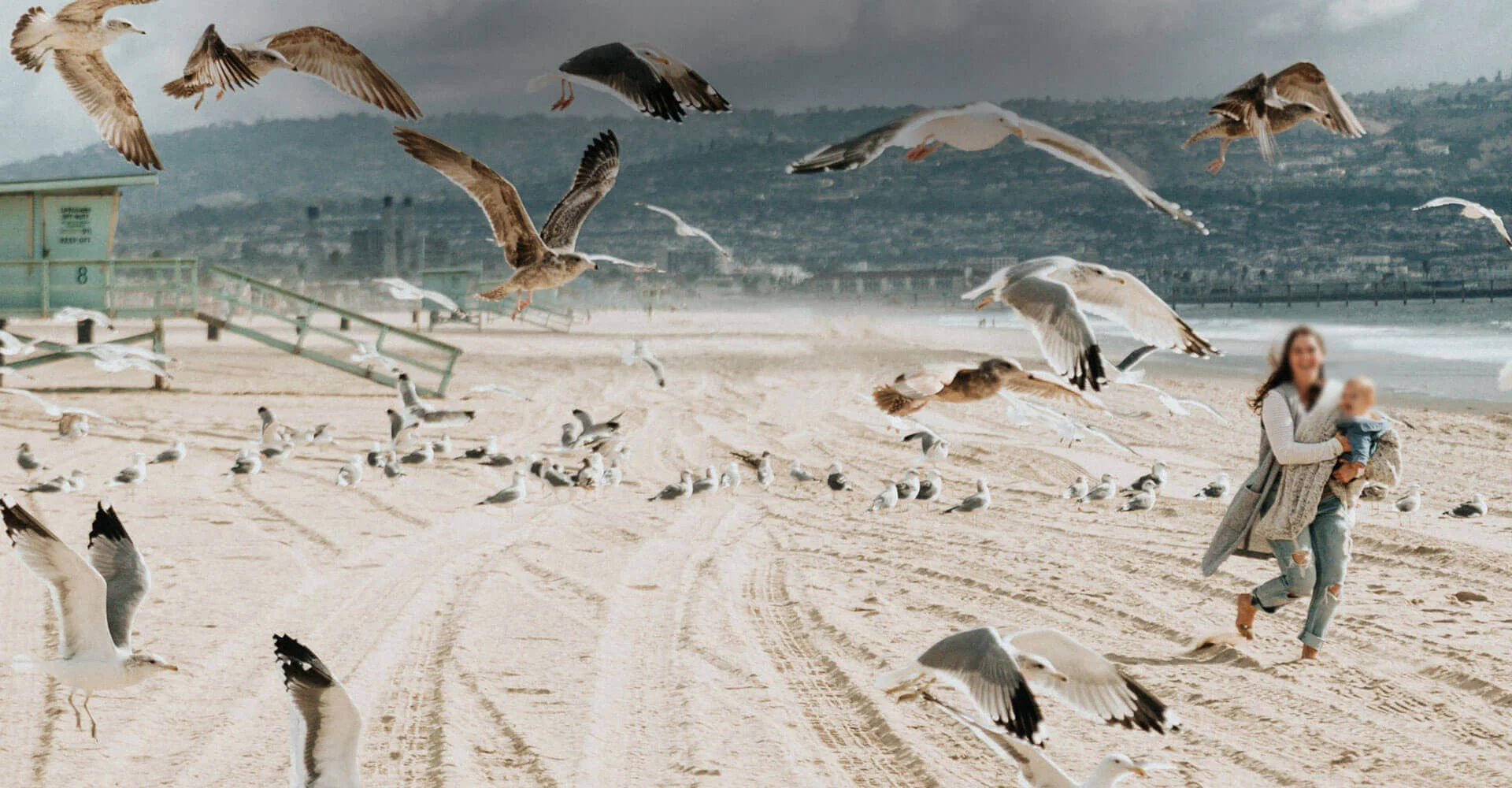 Why Dedicated Development Team
Embrace not just the tech talent and knowledge but also avail a unique perspective on your complicated projects with an innovative approach, accessible resources at an affordable cost. TatvaSoft empowers businesses with dedicated software development teams and services.
Faster Resource Accessibility
Solve your business challenges by collaborating with TatvaSoft for accessible and skilled team members like software developers, architects, QA engineers, team leads and project managers. We use modern tools, agile software development methods & scrum meetings for day-to-day resource reporting and status analysis.
Focus on Core business
Concurrently manage your core business agendas and software development project targets by building a long-term relationship with TatvaSoft. Our software engineers develop and project managers manage your software development demands from scratch while you focus on your core business competencies.
Cost effective & Flexible Solutions
Adaptive to changing market needs, TatvaSoft's dedicated development teams of software engineers are open to new learnings. Businesses can ramp up and down dedicated software development teams to adhere to real-time market disruptions and maintain the quality of products with a lower cost of investment and higher profit margins.
Larger Technology Pool
TatvaSoft adapts rigorous hiring and training systems to ensure we have competent and best in class employees. Our dedicated software developers are versatile, well trained, experienced and proficient with modern technologies, industry best practices, tools and methodologies to quickly meet clients' unique business requirements.
Dedicated Development Team Case Studies
Getting into the nitty-gritty of each project and achieving a measurable result is what we do for the world's leading companies. Take a look!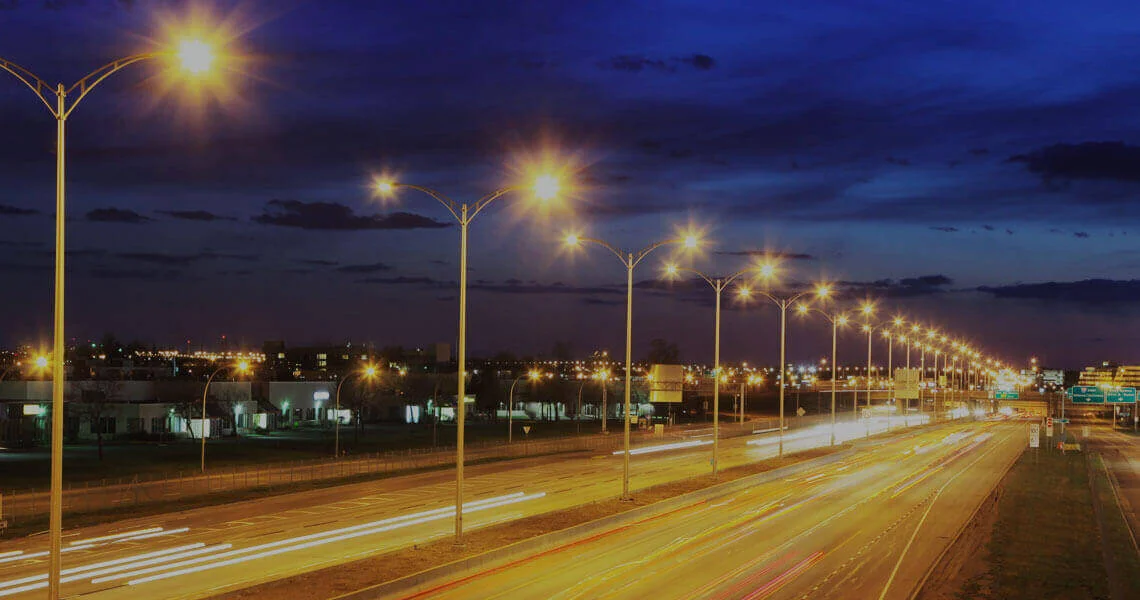 Street Lights Management
UK-based leading provider of Street Lights Control System hired a dedicated software development team from TatvaSoft to upkeep and manage street lights and associated illumination equipment by developing a web application. Fully-automated Street Lights management software developed by TatvaSoft identifies motion and other sensor-based activities and governs the whole lightning model via connected high-end devices.
view case study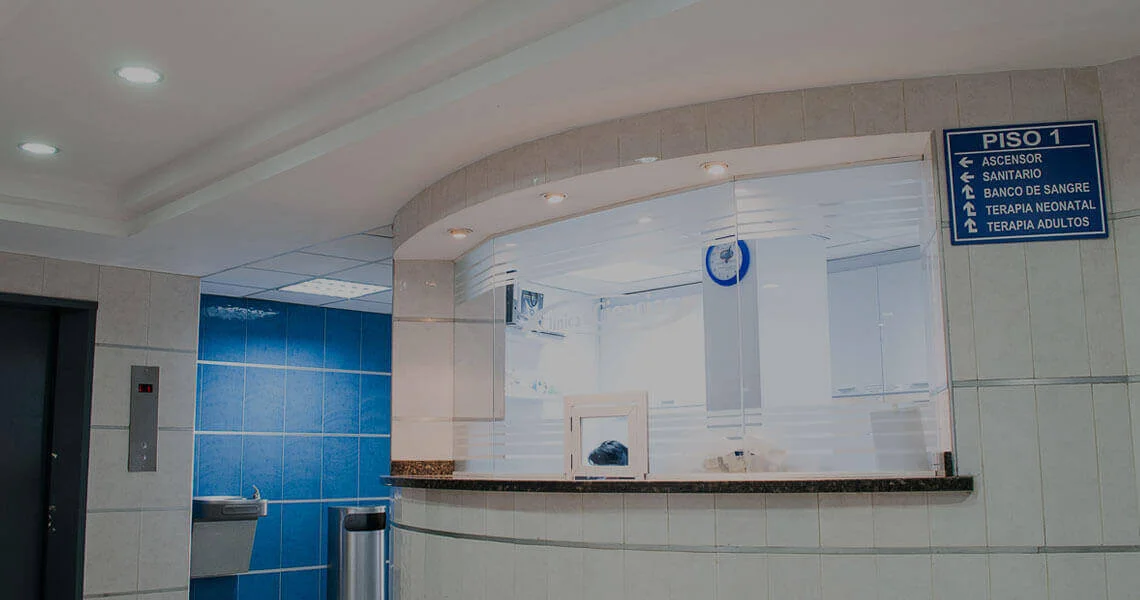 Hospital Management System
The client created a dedicated development centre to build a Medical Information System for Web, Mobile and Desktop platforms to deliver public health solutions with a strategic focus on medications, precise diagnosis, and health record management. Our client's project was able to successfully facilitate complex healthcare challenges with reduced operational cost, better workflow and transparent solutions.
view case study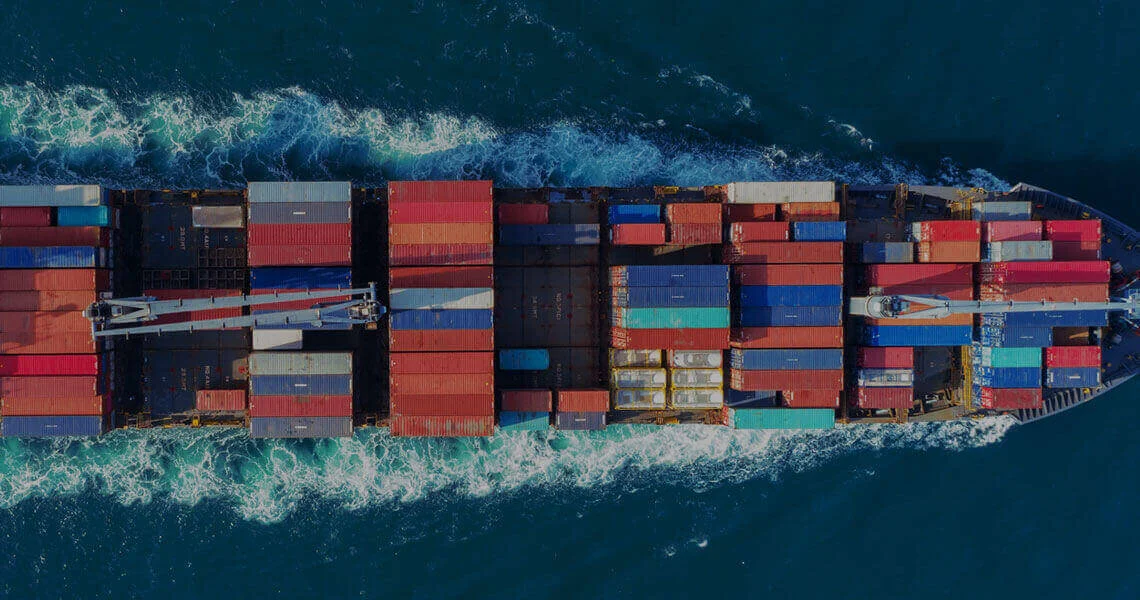 Global Logistics Solution
.NET
Logistics & Transportation
Our dedicated software development team helped customers in creating a freight trading solution to eliminate the paperwork process for importers and exporters. Our innovative software solution enabled stakeholders to improve efficiency, reduce the risk of non-compliance, and activate mobility through a centralized accessible and cross-browsing platform.
view case study
Have a Dedicated Development Team Challenge to address?
Technology Stack
Backend
.NET
Java
Node
PHP
Ruby on Rails
Frontend
Database
SQL Server
PostgreSQL
MySQL
MongoDB
Azure SQL
Amazon RDS
Oracle
Cassandra
Elasticsearch
Dynamo
Mobility
iOS
Android
React Native
Flutter
Ionic
Cloud & DevOps
AWS
Azure
Google Cloud
Docker
Kubernetes
Jenkins
Terraform
Testing
Selenium
Katalon Studio
Apache JMeter
TestRail
Postman
BrowserStack
OWASP ZAP
JUnit, NUnit
Jest
Jasmine, Mocha, Chai
Others
SharePoint
BizTalk
Power BI
Apache Kafka
Delivering the Right Solution
We excel in delivering the best-suited technology solutions as per the custom needs by using cutting edge technologies, be it small start-ups in their ideation phase or mid-size businesses focusing on growth or large enterprises actively optimizing processes across varied industries.
Why TatvaSoft?
Customer Focused
We are strongly pillared on our core principles of staff augmentation agility, authenticity and quality. Our offerings are customer focused and we assign the right talent at the right place for successful project execution.
Agile Process
Our dedicated teams apply an agile approach to keep pace between speed and quality of deliverables. We create a roadmap by splitting modules into smaller sprints as per project priorities and delivering it in shorter sprints.
Domain Expertise
We employ superior talent that best fits your technology domain. Our software development teams with extensive experience have the knack to bring the best outcome for businesses through our outsourced software development services.
Top-Notch Developers
We help you cut down the extra costs of hiring incurred through recruitment agencies, infrastructure investments and hefty recruitment packages. Outsource to TatvaSoft and access talented developers for brilliant business outcomes.
Wider Technology stack
Our software engineering teams have sound technology aptitude in software development tools and frameworks such as Microsoft technologies, Java, Node, PHP, RoR, latest front end technologies, cloud and DevOps.
Transparent approach
TatvaSoft offers a secure and transparent pricing structure at every phase of project delivery. Altered to specific business requirements, we facilitate exclusive software development needs with high performance.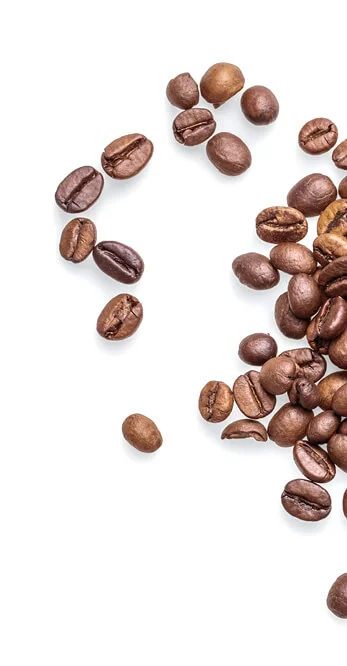 Business-Friendly Hiring Models
Take business to next level by hiring our dedicated software developers on monthly or fixed-priced models
Dedicated Team Model
Fixed Price Model
Dedicated Team
Hire Dedicated Team
Requirement discussion and team proposition
Evaluation and team finalization
Dedicated team hiring and engagement
Project Development
Agile and Lean software development
Project milestones & bi-weekly sprint designs
Iterative development and feedback
Project Delivery
Cloud and DevOps integration
Manual / Automated testing
Reliable and Flexible delivery
Fixed Price Model
Project Requirements
Requirement gathering and gap analysis
Time and cost estimation
Project agreement signing
Project Development
Agile and Lean software development
Project milestones & bi-weekly sprint designs
Iterative development and feedback
Project Delivery
Cloud and DevOps integration
Manual / Automated testing
Reliable and Flexible delivery
Hire a dedicated team of Dedicated Developers
Get direct access to a specialized set of skilled resources for your unique requirements on dedicated projects
Flawless Design
Enrich your digital experience with top-notch designs and practical creativity
Effective Code
Employ suitable framework and code effectively to individual business needs
Effortless Communication
Hassle-free Communicate with our developers for daily status and update
Dedicated Development FAQs
When is a dedicated development team model a good choice for your business?

If you have decided to hire a dedicated software development team, then there are multiple advantages that your business can harness. Some of the key advantages are process transparency, access to professional resources, and the ability to swiftly establish a team.

Some of the reasons why you should employ a dedicated development team for your project are as follows:

Hiring a dedicated team from a third-party software development company can assist you save money that a company would spend on hiring and other arrangements to construct an in-house development staff.
Creating a new team does not take much time or effort.
When you hire a specialized development team, you gain complete transparency because they keep you updated on the project's progress on a regular basis.
A dedicated development team works solely on your project and is thus more focused and cost effective.

When is the dedicated team model preferred over in-house hiring?

Dedicated development team model is a beneficial choice over hiring in-house teams when the client's project is prone to change or expand with constant workload and with projects that have considerable work flow. You can take your first step closer to your custom product development today by tapping into our global talent pool and build your own team of dedicated developers. As a leading dedicated development company, TatvaSoft can help you boost sales, improve brand presence and cater to unique needs of customers with the help of competent and skilled dedicated teams.

Why should we hire dedicated developers from you?

TatvaSoft has a proven track record of more than 21 years of helping clients build the best offshore outsourcing team. We have a competent & well equipped in-house team of software developers, designers, QA specialists, business analysts and project managers to make remote engagement successful for our clients and cut down the long-lasting hiring process. We enable businesses to scale up or down the extended team strength as per the changing needs.

What is the process of hiring dedicated team members from TatvaSoft?

Hiring a dedicated development team is relatively simple when you partner with TatvaSoft. We have a simple and stringent process of hiring a team of dedicated developers.

It starts with the client sharing the prerequisites of their project needs.
The next step is to quote the dedicated team size which includes project manager, developers, testers, and other essential roles that are demanded as per technical expertise, experience and time span.
Once we identify the team of specialists, we share their profiles with the client and after getting the confirmation, we take the next step. It means the client has full control over team management.
We sign an NDA, MSA or software agreement and initiate the project development process.
After that the development team studies the project, designs the sprints and starts development.

Minimum How many resources are hired in a dedicated development team and for how long?

The dedicated development team comes with full flexibility of hiring as many resources as the client company wants. Depending on the project scope and deadline, the dedicated project team structure is designed and sent to the client. Once the client finalizes the list, they can start working on the project for the designated time (till the delivery of the project).

What type of project management and communication tools do you use to monitor and manage projects?

We offer completely flexible and convenient ways to stay connected with a dedicated team of professionals. The client company can easily track the daily status or progress reports using some of the leading apps like JIRA, Trello, Slack and/or MS team. For easier communication Microsoft powered Skype is also a good option.

Can I visit the outsourced team at your office or bring them onsite if required?

Yes if the project demands, we are open to send our dedicated teams onsite for a short duration depending on the visa and the governing law. Alternatively, at any point of time, a client can visit our office during business hours and meet the whole engineering team hired or work with them.

What happens if I am not satisfied with the performance of the hired team?

During the project engagement, you hire resources as per your project requirements and have complete control over them. If you experience any performance issues with our offshore developers, you can escalate the problems to the project manager. The project manager from our side will first perform the gap analysis, try to identify the concerns and resolve them mutually and still if the problem persists with a specific dedicated software team member, we will replace the developer.

What are your monthly rates for hiring a full time dedicated developers and what is your payment policy?

Hiring rates vary based on the technical background and experience level of the developers and technology stack the client wishes to work on. You can reach out to our business development team to get information on our hiring process & rates. Payment terms are net 15 days.

What are the other engagement models we have?

Other than a dedicated development team, the engagement models are broadly classified into two more categories: Fixed Price and Time & Materials. In the Fixed price model, there is a pre-decided value that businesses have to pay only for deliverables they wish to develop from the software development teams. While in the Time based Pricing model, its cost of development is dependent on the time taken for the software development. We already know that the dedicated development team means to augment the in-house tech skills with a team of specialized professionals located onshore, offshore or may be nearshore locations.

What is your recruitment process?

The process of hiring is simple. As a leading software outsourcing company, we understand the need of hiring the best software developers. Our tech recruiters understand and set objectives for each stage of the recruitment process. Their screening includes candidates to clear two rounds to get selected for the job i.e. technical and HR interviews where in the first round we gauge the candidates theoretical knowledge and in the second round we judge them through their practical and logical skills. TatvaSoft hires qualified engineers to cater to all types of business needs from product development, SAAS development, web app development or custom software app development using Java or .NET or any other type of popular programming languages.

What is the cost of hiring a dedicated development team?

The cost of hiring a dedicated development team depends on many factors such as team size, technology expertise, current market trends and other contributing factors. When it comes to cost, hiring a dedicated team is definitely a cost-effective option. The average hourly rate is comparatively less in India compared to the US. Our dedicated team at TatvaSoft is efficient and skilled to cater to all business needs effectively by delivering high quality software ontime.
Global Presence
As a full-fledged IT service provider, TatvaSoft has marked its global presence with offices in five countries, including the US, UK, Canada, Australia and India, with a skilled team specializing in different technologies.
We are tapping into the power of the digital world, creating high impact solutions as a reliable digital transformation partner to boost business efficiency. TatvaSoft as a Software Development Company is committed to provide End-to-End Customized Solutions to our global customers and tackle the technology problems faced by businesses.