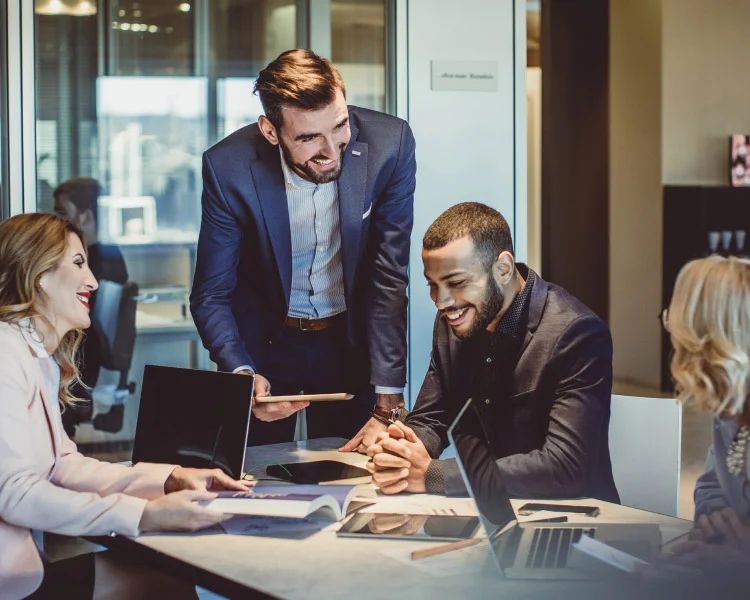 SharePoint Development Company
We help organizations in implementing document management, intranet and knowledge management systems seamlessly using the multipurpose SharePoint platform and Office 365.
Microsoft SharePoint is an enterprise information portal that offers a wide range of features and has been proven beneficial to more than 250,000 organizations. Mainly configured to create intranet, extranet and internet sites, the platform offers a wide range of collaboration and sharing tools, document management, data storage server, search engine, workflows and business intelligence tools, easy integration with Microsoft Office and Exchange Server, and much more. Being a Microsoft Gold Partner, our team of SharePoint Consultants, Architects and Developers are highly experienced in implementing SharePoint services that improve document management, sharing, collaboration, teamwork, workflow and information management.
36

Countries Clients Served
SharePoint Development Services
Our team of SharePoint developers provide end to end customization and implementation services to solve your business challenges.
SharePoint Development &
Consulting
We have a team of SharePoint consultants who provide SharePoint solutions with help of the multipurpose Sharepoint platform and its implementation in alignment with the evolving nature of your business.
Business Process Automation and Workflow Development
We have a team of SharePoint developers who are highly skilled in automating business processes through workflow development to improve efficiency and increase teamwork in your company.
SharePoint Branding and
Design services
Branding & design are key elements for any intranet and our UI design team works with SharePoint Development Team to implement engaging and beautiful UI which meets customer's unique brand vision.
SharePoint Migration
If you are planning to migrate to a newer SharePoint version, we have expertise in version upgrade, data migration and optimization to the newer environment as a SharePoint Development Company.
SharePoint Healthcheck
Our sharepoint architects and developers identify current and potential issues in the infrastructure, architecture and performance and suggest corrective actions to make sure you avail full benefit of your implementation.
SharePoint Integration Services
Our expert SharePoint Consultants understand your requirements and integrate enterprise systems like ERP, CRM, BI etc. inside the workspace of employee intranet using Microsoft SharePoint Services.
SharePoint Managed Services
Our SharePoint programmers assist you in several areas such as ongoing monitoring of SharePoint implementation, adding features and functionalities, solving issues, improving performance, support and maintenance.
Hybrid Architecture
We provide integration between SharePoint on premise and cloud applications like OneDrive as well as with SharePoint Online in Office 365 and on-premise applications like exchange server using hybrid API integration.
Office 365 & SharePoint Online
Our consultants customize SharePoint Online and other Office 365 tools to provide custom solutions for improving collaboration within the team and streamlining the document management system.
SharePoint Development Case Studies
Below are some examples where as a SharePoint development company, we have improved content management & collaboration for our customers.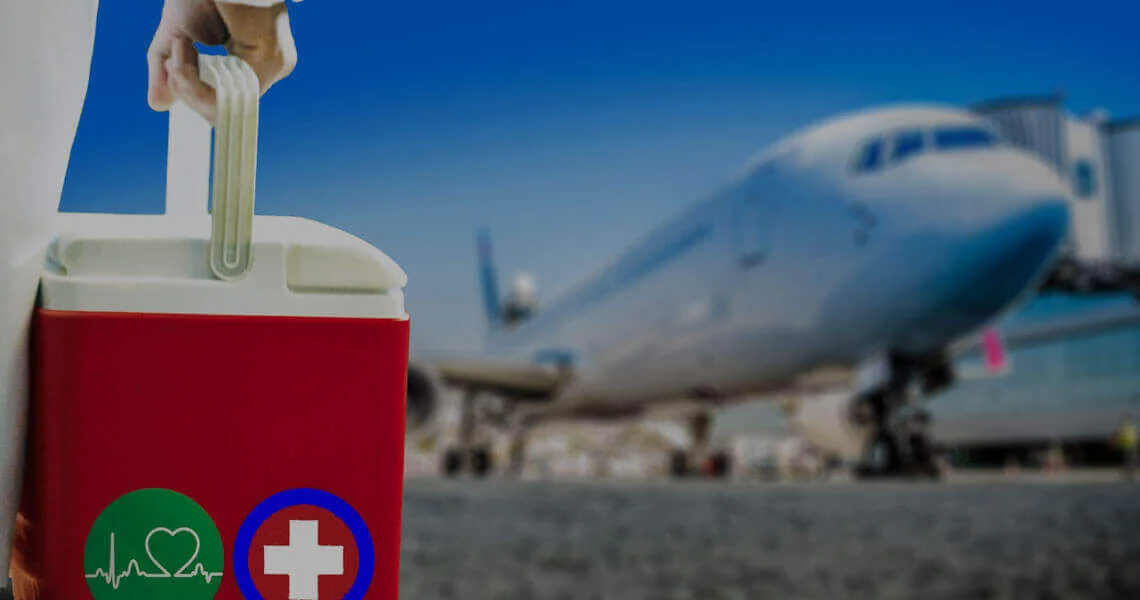 Organ Transplant Care
Our SharePoint solution helped transform the legacy database system of our Australian client who is a healthcare service provider managing patient's critical information. Know how our custom solution helped the client to overcome their convention application challenges by developing a scalable, user-friendly and resilient platform for healthcare organizations to easily maintain data at fingertips.
view case study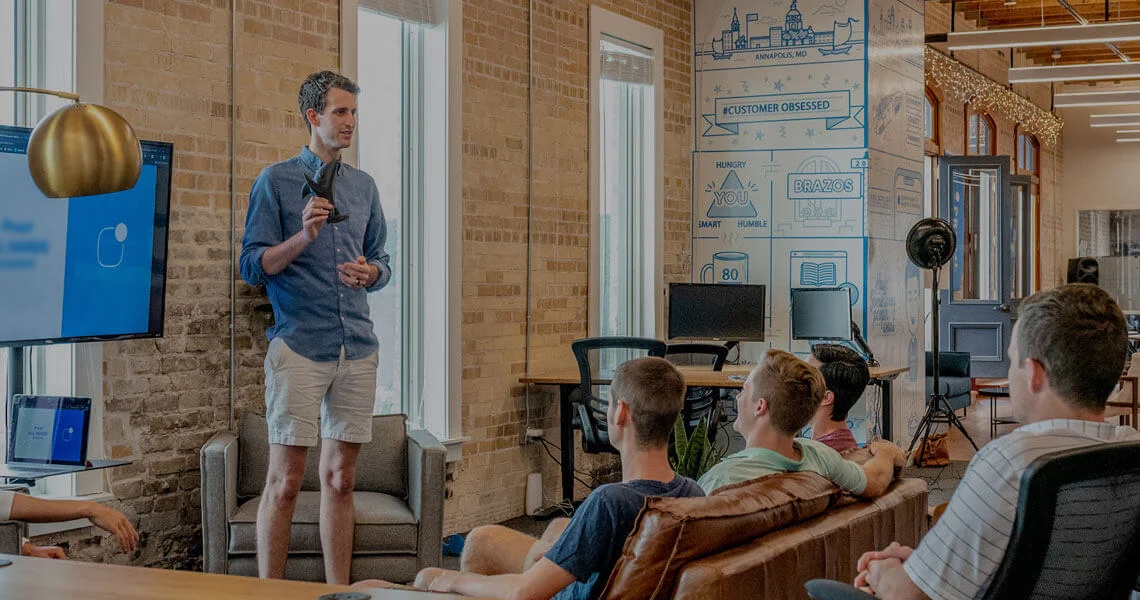 Corporate Learning
TatvaSoft developed a custom solution for a UK-based charitable federation client whose business is to oversee justice globally in social aspects such as social justice, gender equality, and poverty eradication. Our SharePoint solution manages contracts and procedures using a centralized SharePoint system with improved knowledge sharing platforms for all the users and state businesses.
view case study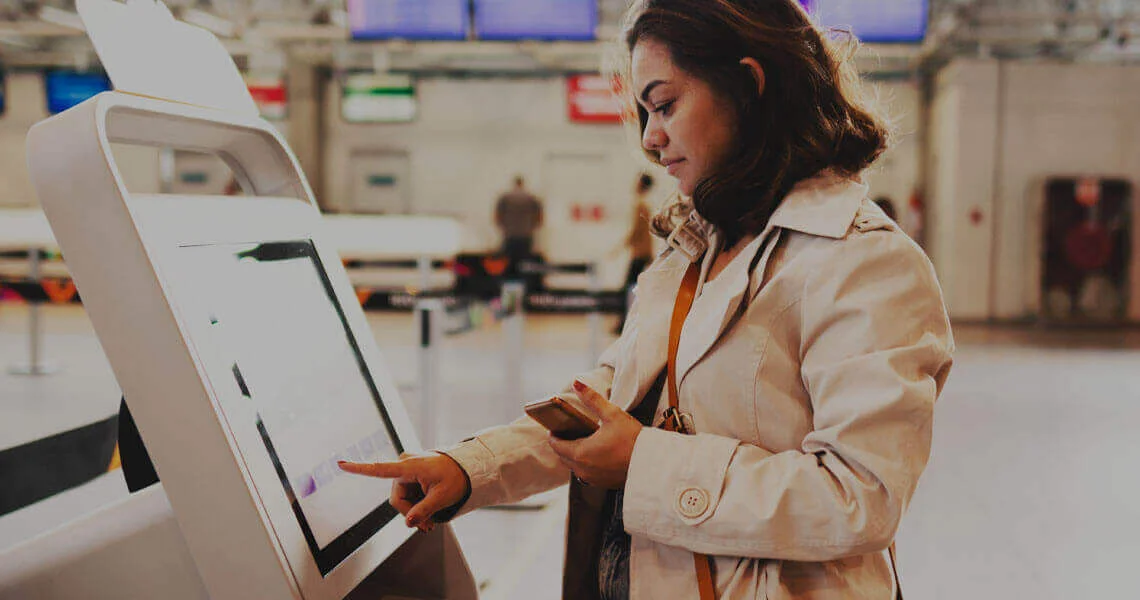 Airway Intranet
SharePoint
Travel & Hospitality
As one of the top SharePoint consulting firms TatvaSoft delivered a solution to a Fiji based client who is a leading provider of airways services in their region. Tatvasoft's SharePoint solution and expertise helped the client to pace up with market and technology dynamics with an upgrade to their traditional application developed in SharePoint, adding maximum feasible benefits, improved productivity, increased performance and enhanced reporting using Microsoft power BI capabilities.
view case study
Have a SharePoint Development challenge to address?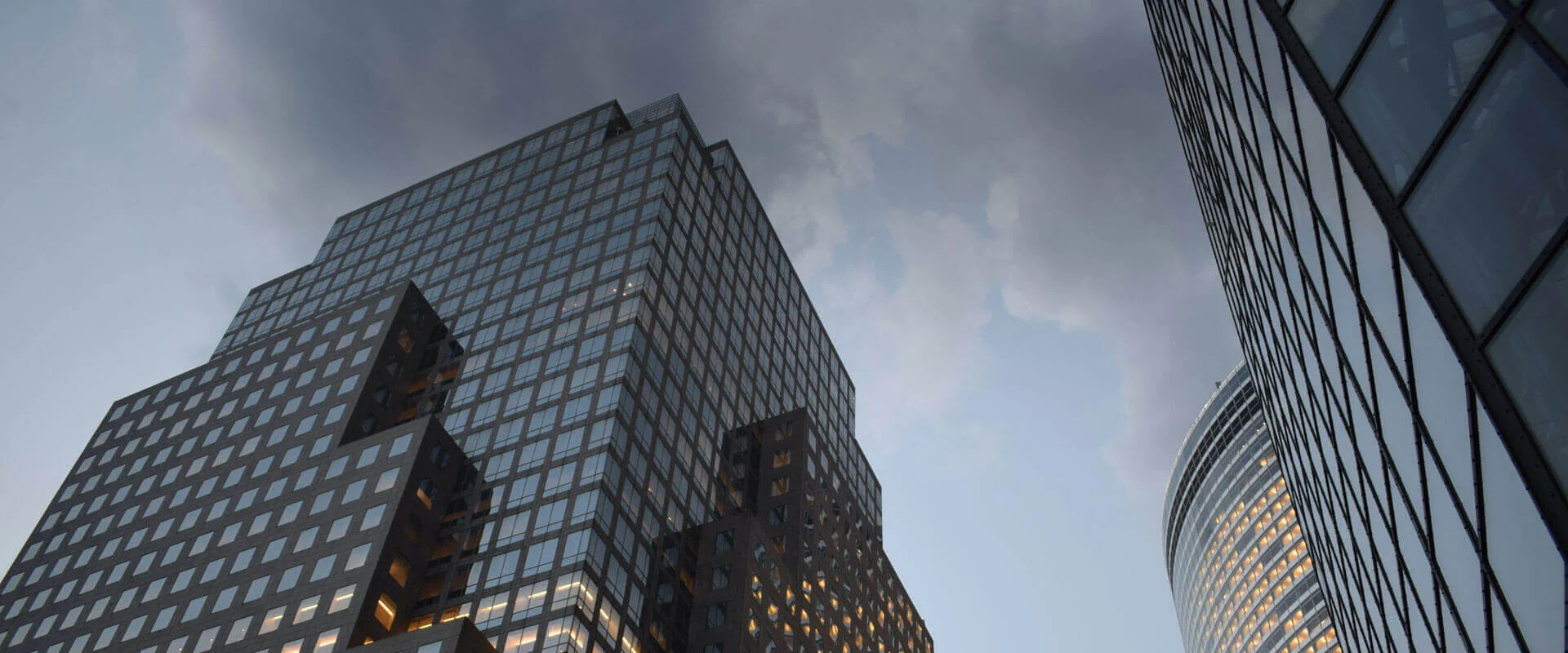 SharePoint Development Experience
We have expertise in providing full life cycle SharePoint development services from architecture design, development, support and maintenance to upgradation.
Advanced SharePoint Development
From startups to large businesses, we offer custom SharePoint development services to establish a smooth and transparent communication within organization and with clients.
Custom SharePoint Application based on client requirement
Business Intelligence Solutions
SaaS based application development services
SharePoint Migration / Up-gradation
Office 365 app development, customization and integration
PowerApp Functionality Development
Content Migration using Tools - Sharegate, Metalogix, MetaVis
SharePoint Consulting & Managed Services
Enterprise Collaboration Solution with Multi-level Workflow and dynamic business rules
SharePoint Solutions with BI Capabilities using Reports, Charts, and Graphs
Technology Stack
SharePoint
SharePoint Server
Office 365
Databases
Power Platform
Power Automate
Power Apps
Power BI
Power Virtual Agent
Microsoft Azure
Active Directory
Function
App Service
Azure Storage
Other Frameworks
React
TypeScript
Node
jQuery
C#
Testing
Selenium
Katalon Test Studio
Test Rail
Apache JMeter
OWASP ZAP
BrowserStack
Postman
Project Management Tool
Jira
Slack
Trello
Microsoft Team
Why TatvaSoft?
Progressive Roadmap
We deeply explore the client's business and portfolio and recommend a strategic plan of action considering multiple aspects of SharePoint implementation.
Efficient Project Management
Our holistic project management approach offers timely response to proposals, on-time schedules, meeting project deadlines, and fulfilling end-user expectations.
Flexible Engagement Model
With a unique amalgamation of skilled developers and cutting-edge technologies, we enable transparency and scalability at all engagement levels.
Consistent Delivery
We use a plethora of software development techniques such as Scrum, Scrum ban and Scaled Agile Framework, depending on the requirement of the project.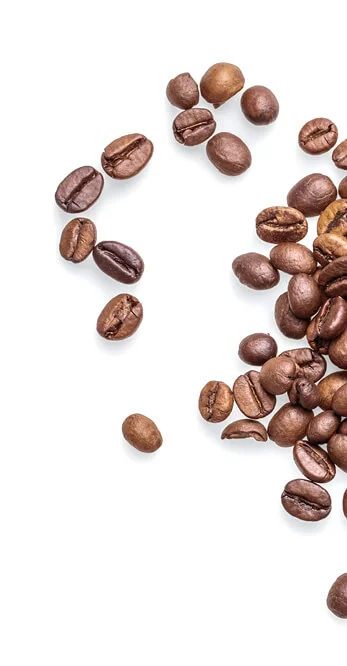 Business-Friendly Hiring Models
Take business to next level by hiring our SharePoint developers on monthly or fixed-priced models
Dedicated Team
Fixed Price Model
Dedicated Team
Hire Team
Requirement discussion and team proposition
Evaluation and team finalization
Dedicated team hiring and engagement
Project Development
Agile and Lean software development
Project milestones & bi-weekly sprint designs
Iterative development and feedback
Project Delivery
Cloud and DevOps integration
Manual / Automated testing
Reliable and Flexible delivery
Fixed Price Model
Project Requirements
Requirement gathering and gap analysis
Time and cost estimation
Project agreement signing
Project Development
Agile and Lean software development
Project milestones & bi-weekly sprint designs
Iterative development and feedback
Project Delivery
Cloud and DevOps integration
Manual / Automated testing
Reliable and Flexible delivery
Hire a dedicated team of SharePoint Developers
Get access to a specialized set of skilled resources for your unique requirements on SharePoint projects
Flawless Design
Enrich your digital experience with top-notch designs and practical creativity
Effective Code
Employ suitable framework and code effectively to individual business needs
Effortless Communication
Hassle-free Communicate with our developers for daily status and update
SharePoint Development FAQs
What is SharePoint?

SharePoint is a web-based collaboration platform developed by Microsoft to make collaboration and document management easier within the team. It allows users to access, share and collaborate in a secure environment. With SharePoint development services, you can create an Intranet for internal employees and automate the workflows. SharePoint sites can also be hosted through the cloud using SharePoint Online or through an on-premise SharePoint server.

Why is SharePoint used?

Microsoft SharePoint can be used for different purposes like document management, knowledge management, content management, custom add-ins development, team collaboration, public-facing websites creation, streamlining business processes, information searching and custom workflows to increase productivity.

What is the difference between Office 365 and on premise SharePoint Server?

Office 365 is a cloud-hosted collaborative platform that can be used along with other Office 365 services like Power BI, Microsoft Team, Power Automate, MS Stream, and other services. On-premise SharePoint Server can be hosted on the internet or Intranet. Locally hosted SharePoint Server supports a higher level of customization, provides high performance and better security of documents & data, improves usability, and integrates other enterprise systems. Also, one can have a public-facing website using the SharePoint server.

What are the features of SharePoint Server for the Intranet?

Apart from document management and CMS, there are many other features of SharePoint Server which users can take advantage of for SharePoint project development. Some of which includes:

Intranet based Applications and Business Process Automation
Department wise Intranet Sites
Role wise Security and Access
Branding and Design
Business Intelligence
Seamless Integration with Enterprise Systems
Custom Workflows Development

Which browsers are supported by SharePoint?

Current SharePoint supports the latest versions of all the browsers like Chrome, Firefox and Safari.

What are the points to be considered while implementing SharePoint as a document management system?

For any document management system, first and foremost, architecture design should be scalable and efficient for future expansion. Apart from this, metadata management, document workflow setup, permission levels and search configuration are some of the considerations that can also make a difference.

What are the security features of SharePoint?

SharePoint is an enterprise product and it is very secure. Administrators can set user level permissions in SharePoint for authentication. Apart from that, SharePoint also allows users to set content level permissions.

Do you sign an NDA?

Yes. As a SharePoint development company, we sign NDA to typically avoid disclosing any confidential information of clients or projects with our association. This prevents both the parties to take any malicious step against the data conceived.

What about data privacy and security?

We are GDPR compliant development company and take utmost care of data privacy and security by encryption, multi-factor authentication and strict permissions.

Is SharePoint going away?

No, SharePoint is not going anywhere. In fact, more than 50 percent of the organizations are still operating a major portion of their business using SharePoint Online and SharePoint Server. Many healthcare companies prefer to trust SharePoint for their enterprise growth due to its secure data transmission and collaboration.
Global Presence
As a full-fledged IT service provider, TatvaSoft has marked its global presence with offices in five countries, including US, UK, Canada, Australia and India, with a skilled team specializing in different technologies.
We are tapping into the power of the digital world, creating high impact solutions to boost business efficiency. TatvaSoft as a Software Development Company is committed to provide End-to End Customized Solutions to our global customers and tackle the technology problems faced by businesses.