TatvaSoft has proved to be a trustworthy outsourcing software development company with demonstrated business benefits across all offshore locations. We offer businesses a broad scope of Software outsourcing services starting from web development outsourcing, software testing and quality assurance services, mobile development, product and application development, outsource software development, and a variety of other services. We help businesses to stay ahead in the market by accessing a dynamic development team of talented IT professionals, experienced in developing and deploying robust custom software solutions for businesses.
36

Countries Clients Served
Software Outsourcing Services
Navigate the company's core business requirements to experts by aptly using software development services for a variety of requirements
Customize software development needs by harnessing TatvaSoft's proficiency to develop agile and reliable apps. We offer custom offshore and nearshore software development services to maximize their potential by addressing multiple custom needs such as app integration, cross-platform app development, maintenance to profoundly elevate the client's business.
Businesses can leverage TatvaSoft's ability to convert the client's custom business requirements into successful web applications. Our software development outsourcing services modernize existing systems or develop newer business applications with fresh features, robust with architectural designs, intuitive UI, and modern security facilities.
Harness the full potential of mobile development with TatvaSoft's ability to develop mobile apps on different platforms using cutting-edge technology and a result-driven approach. Gain competitive advantage of a custom mobile app development company with full-cycle support from ideation, to the decision, to launch and post-delivery support.
Front end development
Design creative and appealing web applications with TatvaSoft's software engineering capabilities. Involve a dedicated team to design a robust and persistent application. Our Front end development services help businesses to meet their tailor-made needs with holistic support in the entire development process from design conceptualization and feasibility study, to implementation.
SaaS application development
TatvaSoft is backed up with resources that have exceptional technical prowess and in-depth knowledge of SaaS-based applications, we offer businesses full-scale support of SaaS-based application design, maintenance, and support services along with consulting and flexibility across all engagement models and project scopes. SaaS applications play a crucial role in the digital transformation success.
Get superior services from software outsourcing companies in India and leverage our ability and experience to develop customized ecommerce platforms, B2B marketplaces, drop shopping, inventory & warehouse management, and ecommerce mobile apps. Our custom developed ecommerce applications are fully functional, feature-rich, and offer seamless cross-platform facilities.
Web App Development Case Studies
Discovering and analysing the nitty-gritty of each project to achieve measurable outcomes is what we have done for the world's leading tech giants. Take a look.
Media Distribution & Aggregation Platform
.NET
Media & Entertainment
Interactive and Value-oriented distribution service platform for Movie Studios to rapidly promote their movies more effectively and efficiently. TatvaSoft created a dynamic platform that seamlessly integrated data from social networks, maintain ad-campaigns on different pre-developed platforms through a single source of management platform and aggregate data from different online channels.
view case study
Online Forex Solution
With years of unparalleled experience in Foreign exchange and international trading, our UK based client wanted to address multiple financial needs of market through their cutting-edge solutions. Partnership with TatvaSoft helped client to develop Online Forex Exchange Trading solution that offered them proactive competitive rates, flexibility and secure international payment system.
view case study
Smart City
Leveraging our technical capability to build a smart city application, we developed an integrated system connecting multiple IoT based sensors to achieve a bird's eye view on all climatic parameters of the city. Our solution helped client to overcome roadblocks of inefficient management of lights, floods, air or energy within the state. Know how our solution transformed client's ecosystem.
view case study
Have a Software Outsourcing Challenge to address?
Technology Stack
Backend
.NET
Java
Node
PHP
Ruby on Rails
Frontend
Database
SQL Server
PostgreSQL
Elasticsearch
MySQL
MongoDB
Cassandra
Oracle
Dynamo
Mobility
iOS
Android
React Native
Flutter
Xamarin
Cloud & DevOps
Amazon Web Services
Google Cloud
Jenkins
Docker
Kubernetes
Azure
Testing
Katalon Studio
Selenium
Apache JMeter
TestRail
Postman
BrowserStack
OWASP ZAP
JIRA
Others
SharePoint
BizTalk
Power BI
Apache Kafka
Software Outsourcing Process
Applying an iterative approach in our development process, TatvaSoft ensures concurrent activities and testing to occur at all phases of the software development life cycle. Combining our technical capabilities with agile methodology in the software outsourcing process, we offer businesses a flexible, agile, and improved solution.
Delivering the Right Solution
We excel in delivering the best-suited solution as per the custom needs, be it small start-ups in their ideation phase or mid-size businesses focusing on growth or large enterprises. We have successfully completed software development projects while serving our clientele globally and that from a diverse range of industrial sectors.
Advantages of Software Outsourcing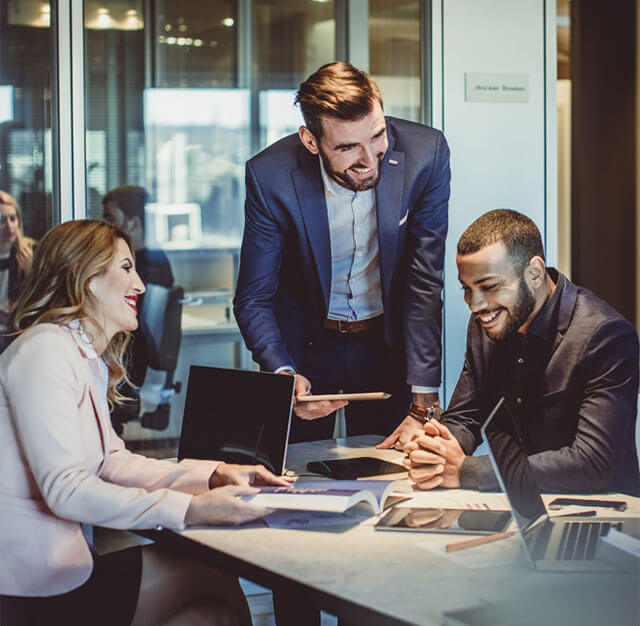 Advantages of Software Development Outsourcing
Software outsourcing is a lucrative solution for businesses to continuously progress in the IT space and deliver cutting-edge technology solutions. It acts as a progressive engine for businesses to aid many benefits such as Software Outsourcing companies share the risks associated with the complete software development lifecycle by developing a robust and scalable solution. Businesses can also become more productive in terms of efficient management of multiple ongoing tasks. Outsourcing software development allows business organizations to reduce cost of investment in infrastructure, training, and hiring makes it a cost-effective solution. Expert software engineers from software development companies work in sync with your in-house team on your projects.
Outsourcing development helps companies achieve their vision by outsourcing skills they are lacking in-house.Outsourcing allows businesses to focus on their core business problems and invest their time and resources towards solving capacity issues. Software outsourcing will reduce inherent risks associated with projects. It will enhance the security of the product.
Why TatvaSoft for software outsourcing?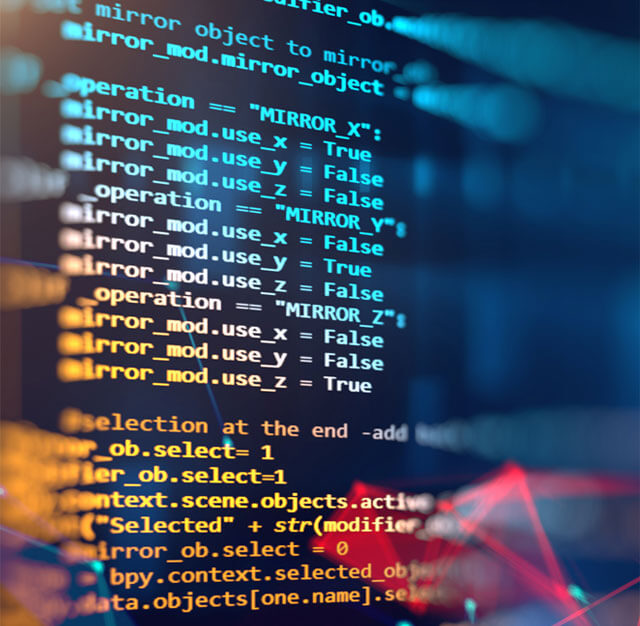 Why TatvaSoft for software outsourcing?
TatvaSoft's ability to help businesses grow rapidly and reap fruitful benefits from software outsourcing services providing custom software solutions.
Our adept team backed up with extensive technical knowledge manages all types of software projects outsourcing. We have a focused strategy that streamlines business and adds an up competitive advantage in the technology race. Our solutions empower businesses to focus largely on the fundamental needs and TatvaSoft will make development easier, scalable and agile. Our efficient and cost-effective outsource software development services delivery make us one of the best-in-class software development companies globally.
An experienced outsourcing service provider has efficient workflow processes in place to make sure that progress is monitored, targets are met and projects are completed on time. We carry out feasibility studies as part of our outsourcing process. We improve performance and productivity of your projects. You get access to top software developers while working with us. We follow all reliable security protocols. We are skilled with all the latest technologies and platforms.
Why TatvaSoft?
Simplified Communication
Our straight-forward and transparent approach ensures an assertive communication between the client and the outsourcing team for a clear vision of business aims.
Efficient Project Management
We endeavour in project risk minimization and take full responsibility for scope, schedule, budget, and timeliness in regards to your project.
Scalable Teams
With the changing demands of projects, we scale up proficient resources to meet your custom business demand and generate profitable results.
Advantageous Experience
With multitudes of projects handled and solutions catered to various industries, we have demonstrated excellent business results with our domain expertise.
Business-Friendly Hiring Models
Take business to next level by hiring our expert developers on monthly or fixed-priced models
Dedicated Team
Fixed Price Model
Dedicated Team
Hire Team
Requirement discussion and team proposition
Evaluation and team finalization
Dedicated team hiring and engagement
Project Development
Agile and Lean software development
Project milestones & bi-weekly sprint designs
Iterative development and feedback
Project Delivery
Cloud and DevOps integration
Manual / Automated testing
Reliable and Flexible delivery
Fixed Price Model
Project Requirements
Requirement gathering and gap analysis
Time and cost estimation
Project agreement signing
Project Development
Agile and Lean software development
Project milestones & bi-weekly sprint designs
Iterative development and feedback
Project Delivery
Cloud and DevOps integration
Manual / Automated testing
Reliable and Flexible delivery
Hire a dedicated team of Software Outsourcing Development
Get access to specialized set of skilled resources for your unique requirements on web application projects
Flawless Design
Enrich your digital experience with top-notch designs and practical creativity
Effective Code
Employ suitable framework and code effectively to individual business needs
Effortless Communication
Hassle-free Communicate with our developers for daily status and update
Software Outsourcing FAQs
How to choose the right software development outsourcing company?

Software development outsourcing is one of the essential processes of beginning a business within a specific limited budget.

The nature of your product and the ultimate achievement of your startup depends considerably on who develops it. And you can determine the right outsourcing partner by considering these below-given aspects for an outsourcing development company.

Regulate business requirements with Service offerings
Safety and IP Policies
Business Portfolio
Post deployment assistance & maintenance
Technical expertise

What are the common engagement models software outsourcing companies offer?

An engagement model is a plan that develops a relationship between a customer and the outsourcing company and describes how projects are handled.

We recommend the three most widespread engagement models in project-based software product development:

Dedicated Team Model

The businesses with changing requirements and long-term horizon will be able to interlace a team of experts that involves professionals such as developers, project managers, QA specialists, designers, etc.

Fixed Price Model

In this model, both parties agree about the time, scope, and budget, all of these aspects are pre-determined in the contract.

Time & Materials Model

This type of model doesn't require a predetermined budget and cost depends on the hours consumed on a project.

How do you manage different time zones?

TatvaSoft is a proficient software outsourcing company for providing services in different time zones. We have listed down our simple and effective strategy to work:

Set particular requirements
Define the number of meetings
Set up communication channels
Practice project management tools
Apply Agile Methodology

Do you sign a Confidentiality Agreement?

Absolutely, our company believes in establishing a secure and strong relationship with our clients, and to provide confidence to our customers, we sign NDA before the commencement of every project.

Why should one go for Software Outsourcing?

Outsourcing software development is a clever and brazen choice businesses make to optimize their strength cost-effectively. Software outsourcing reduces development costs of web apps and custom software products in comparison to in house development which would facilitate your business success.

Also, software outsourcing effectively improves the performance of the project and optimizes the essential work methods. Hiring a software development outsourcing company will help you to assign difficult tasks to an outsourcing company.

What are different types of Software Outsourcing?

An outsourcing model is determined as per these mentioned elements- 1) Location, 2) Relationship, and 3) Contract. Outsourcing is classified according to the location and relation between client and outsourcing company.

These are Location Based Outsourcing Models:

Onsite Outsourcing
Onshore Outsourcing
Offshore Outsourcing
Nearshore Outsourcing
Multi Shore Outsourcing

These are Relation Based Outsourcing Models:

Staff Augmentation Model
Managed Team Model
Project-Based Model
Global Presence
As a full-fledged IT service provider, TatvaSoft has marked its global presence with offices in five countries, including US, UK, Canada, Australia and India, with a skilled team specializing in different technologies.
We are tapping into the power of digital world, creating high impact solutions to boost the business growth and efficiency. TatvaSoft as a Software Development Company is committed to provide End-to End Customized Solutions to our global customers and tackle the technology problems faced by businesses.