TatvaSoft is a global offshore outsourcing company that helps clients rise above their peers by providing cost-effective and rapid access to talented resources with promising, reliable, and persistent software solutions. Our offshore outsourcing services include customized application development, designing, web development, testing, legacy application migration as well as product development. At TatvaSoft we use technology innovation to create powerful solutions that are focused on such critical areas of business enhancement, customer relations, optimize operations, and increasing revenue opportunities. Our business model promotes sharing risks and revenue.
36

Countries Clients Served
Offshore Outsourcing Services
We offer businesses a large gamut of offshore IT outsourcing services specific to their custom business requirements
We analyse your custom software needs and apply our industry-driven offshore outsourcing experience to develop agile and innovative custom applications. Our capability to accelerate your business by uniquely addressing each client's needs and offering solutions that boost their business responsiveness, mitigates risks, and assures high performing applications.
Blending our offshore experience with today's technology, we develop intuitive, customer-focused, and reliable web development platforms for businesses to gain fruitful outcomes. Upkeeping with changing client's expectations, our team of qualified web app developers delivers impressive and secure web experience to businesses all around the globe.
Application Maintenance
Enable clients to continuously advance with the latest application needs and achieve their business goals by aligning with a service provider. TatvaSoft's offshore software services of application maintenance and support offer full support to businesses to enhance their process, update technology, and improve performance.
Our refined approach innovates mobile application development to enable businesses to develop and deploy new applications. Offshore outsourcing company aid businesses to shorten their development cycle, achieve faster business results, and improve business performance using enterprise mobile apps.
Consistency and compatibility across all platforms is key to reliable and seamless mobile app development. We have developed top-rated applications for different industries and are experts in managing multi-thread environments, crash-free programming, and architectural compatibility for users across all platforms.
Seamless, innovative, and captivating user experience for businesses to drive higher business opportunities on their website or mobile application. Our comprehensive offshore experience in designing and developing engaging user experience ensures maximum functionalities with higher scalability and performance.
Web App Development Case Studies
Discovering and analysing the nitty-gritty of each project to achieve measurable outcomes is what we have done for the world's leading tech giants. Take a look.
Media Distribution & Aggregation Platform
.NET
Media & Entertainment
Interactive and Value-oriented distribution service platform for Movie Studios to rapidly promote their movies more effectively and efficiently. TatvaSoft created a dynamic platform that seamlessly integrated data from social networks, maintain ad-campaigns on different platforms through a single source of management platform and aggregate data from different online channels.
view case study
Online Forex Solution
With years of unparalleled experience in Foreign exchange and international trading, our UK based client wanted to address multiple financial needs of market through their cutting-edge solutions. Partnership with TatvaSoft helped client to develop Online Forex Exchange Trading solution that offered them proactive competitive rates, flexibility and secure international payment system.
view case study
Smart City
Leveraging our technical capability to build a smart city application, we developed an integrated system connecting multiple IoT based sensors to achieve a bird's eye view on all climatic parameters of the city. Our solution helped client to overcome roadblocks of inefficient management of lights, floods, air or energy within the state. Know how our solution transformed client's ecosystem.
view case study
Have an Offshore Outsourcing Challenge to address?
Offshore Outsourcing Experience
Embrace umpteen reasons for outsourcing software services to offshore locations to simplify processes from complicated coding to transforming entire business operations
Offshore Outsourcing Services Expertise
For scalable, efficient and outstanding business results break into our comprehensive software development offerings
Bespoke software development
Software Consulting
Process Re-engineering
Ecommerce website development
SaaS-based software development
Business applications
CRM and ERP development
Cloud strategy
Serverless application designs
IoT Integrations and data visualization
Technology Stack
Backend
.NET
Java
Node
PHP
Ruby on Rails
Frontend
Database
SQL Server
PosgreSQL
Elasticsearch
MySQL
MongoDB
Cassandra
Oracle
Dynamo
Mobility
iOS
Android
React Native
Flutter
Xamarin
Cloud & DevOps
Amazon Web Services
Google Cloud
Jenkins
Docker
Kubernetes
Azure
Testing
Katalon Studio
Selenium
Apache JMeter
TestRail
Postman
BrowserStack
OWASP ZAP
JIRA
Others
SharePoint
BizTalk
Power BI
Apache Kafka
Delivering the Right Solution
We excel in delivering the best-suited solution as per the custom needs, be it small start-ups in their ideation phase or mid-size businesses focusing on growth or large enterprises actively optimizing processes across varied industries.
Advantages of Offshore Software Outsourcing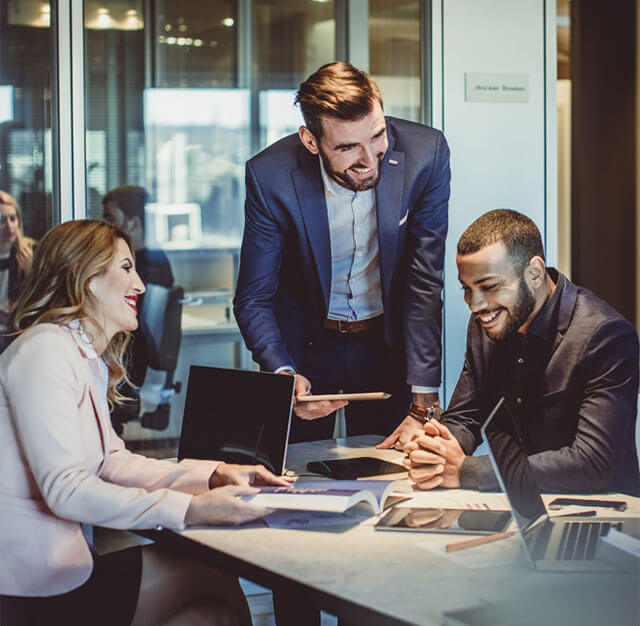 Advantages of Offshore Software Outsourcing
Speed up your business processes by outsourcing software development to an offshore outsourcing company with a talented pool of resources who would upscale your business efficiency and cut down unexpected expenses. Offshore Software Outsourcing provides deep industry expertise, proven demonstration of impactful and innovative work, and most importantly, cost-effective services. Other than cost factor, businesses are also accessible to the flexibility of resources, reduced infrastructural investment costs, hiring and training expenditure, and multitudes of other benefits.
Why TatvaSoft for offshore software outsourcing?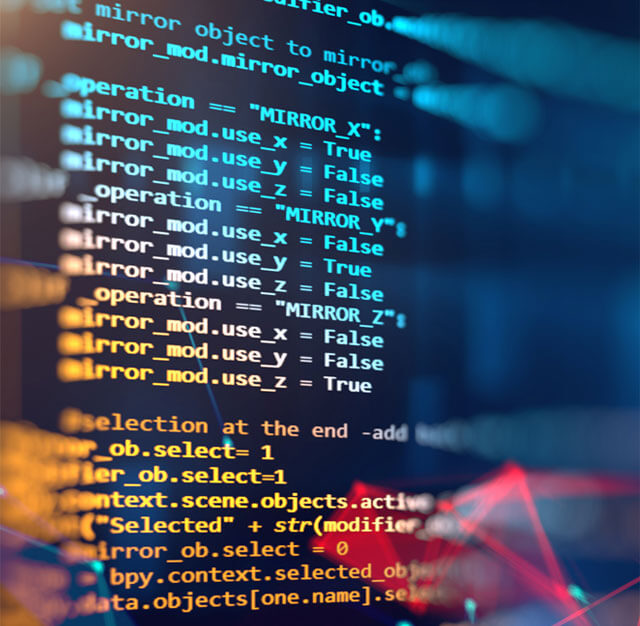 Why TatvaSoft for offshore software outsourcing?
Modern technology enables continuous tracking and monitoring of daily tasks and statuses promoting offshoring as the most trusted business for many years. TatvaSoft works as a productive engine to maximize profitability and minimize risks and budgets. Our knack in software development offshoring offers businesses the global choice of service providers, knowledge on international standards, qualitative and hassle-free deliveries. While we support your background processes efficiently, you become a frontrunner and win opportunities and accelerate revenues.
Why TatvaSoft?
Assertive Communication
Our straight-forward and transparent approach ensures an assertive communication internal and external for a clear vision of business objectives.
Scalable Teams
With the changing demands of projects, we scale up proficient resources to meet your custom business demand and generate profitable results.
Efficient Project Management
We endeavor in project risk minimization and take full responsibility for scope, schedule, budget, and timeliness in regards to your project.
Advantageous Experience
With multitudes of projects handled and solutions catered to various industries, we have demonstrated excellent business results with our domain expertise.
Business-Friendly Hiring Models
Take business to next level by hiring our expert developers on monthly or fixed-priced models
Dedicated Team
Fixed Price Model
Dedicated Team
Hire Team
Requirement discussion and team proposition
Evaluation and team finalization
Dedicated team hiring and engagement
Project Development
Agile and Lean software development
Project milestones & bi-weekly sprint designs
Iterative development and feedback
Project Delivery
Cloud and DevOps integration
Manual / Automated testing
Reliable and Flexible delivery
Fixed Price Model
Project Requirements
Requirement gathering and gap analysis
Time and cost estimation
Project agreement signing
Project Development
Agile and Lean software development
Project milestones & bi-weekly sprint designs
Iterative development and feedback
Project Delivery
Cloud and DevOps integration
Manual / Automated testing
Reliable and Flexible delivery
Hire a dedicated team of Offshore Outsourcing Development
Get access to specialized set of skilled resources for your unique requirements on web application projects
Flawless Design
Enrich your digital experience with top-notch designs and practical creativity
Effective Code
Employ suitable framework and code effectively to individual business needs
Effortless Communication
Hassle-free Communicate with our developers for daily status and update
Offshore Outsourcing Development FAQs
What is Offshore Outsourcing?

Offshore Outsourcing is a practice of hiring external experts from an offshore location to perform business functions. It is an opportunity for businesses to collaborate with experts and get accessed to global talents for their inhouse business process.

Why Offshore IT Outsourcing to India?

Most of the businesses prefer offshore IT Outsourcing to India due to a variety of reasons such as lower operating costs, access to specialists, improved focus on core functions, and maximum revenue benefits.

What are the benefits of Offshore Outsourcing?

Numerous benefits of Offshore Outsourcing have led businesses to save the majority of cost in infrastructure investments, hiring, training, or Tax. In addition, businesses can focus and strategize on business-critical initiatives while outsourcing non-critical functions to experienced and specialized resources.

Why TatvaSoft for Offshore IT Outsourcing Services?

TatvaSoft's Offshore IT services maximize business profitability and minimize risks and budgets. We have a knack in software development offshoring offering global businesses latest technology solutions, with lower investments and hassle-free deliveries

What are the issues one may face while Offshore outsourcing?

For a few businesses, offshore outsourcing can have some negative implications such as communication gaps, no standard technology adhered, hidden costs involved, shares, and cultural shifts.

How to select the right offshore outsourcing partner?

To select a right offshore outsourcing partner business must take an objective look into the offshore outsourcing partner and their offerings and align it to the projects to be outsourced. Explore holistically the company website, service section, technologies, and portfolio to understand the type of work they offer. Finally, communicate with the business representatives of the outsourcing company to understand their company strength and clarity on their business lines.
Global Presence
As a full-fledged IT service provider, TatvaSoft has marked its global presence with offices in five countries, including US, UK, Canada, Australia and India, with a skilled team specializing in different technologies.
We are tapping into the power of digital world, creating high impact solutions to boost the business efficiency. TatvaSoft as a Software Development Company is committed to provide End-to End Customized Solutions to our global customers and tackle the technology problems faced by businesses.