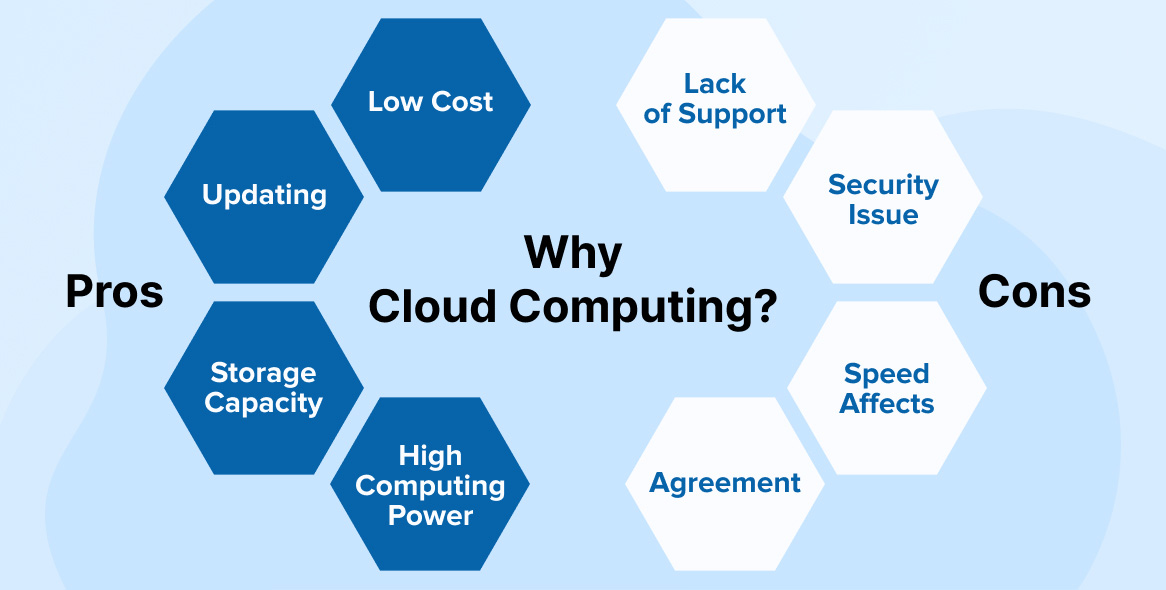 In this article we are going to focus on pros and cons of cloud computing and when a business should go for cloud computing. Today's enterprise world is global; it involves direct & open communication with customers; transparency, work mobility and collaboration are imminent. Let us see how cloud computing can meet these demands of enterprise world.
Cloud computing is OS and Application architecture independent. As infrastructure is based on cluster of shared resources, you can run your application from browser without worrying about underlying OS or App architecture.
REST based Application Programming Interface (API) accessibility enables easy interaction with cloud software.
Best platform for collaboration, social networking, SaaS, online presence and enterprise integration.
As application is on the cloud, applications and data can be accessed from anywhere at any time through web browser.
All hardware and network infrastructure is maintained by provider, it brings hardware costs down. It also removes need of physical space for hardware on premise.
It helps converting IT Capex to Opex because you are no longer required to invest in building huge data centers, do capacity planning, disaster planning, cooling management etc. You just have to pay for resources you use.
As all application data is stored at central location on cloud, it gives company-wide access to computer applications. It eliminates the need of buying individual software licenses or installing any software.
With cloud computing system, you save money on IT support. As there is a tough competition amongst cloud service provider for gaining client confidence, they provide on-demand availability, flexibility, and scalability 24x7x365.
Easy performance monitoring and measurable resource usage on daily/weekly/monthly/yearly basis.
As we know, there is a huge server pool in backend of cloud system; you can utilize the processing power of all available computers thus significantly speeding up the calculation and response time.
Cloud system is scalable on demand meaning you can add/remove server any time within minutes. It is also flexible wherein you can increase/decrease computing power and storage depending on your business demand.
You can expect your applications and websites in cloud to be always up and available. Reason behind is that your data is refactored across multiple servers so if one server fails, backup is always there.
Given that there are many advantages of using cloud computing technology, there are some concern areas as well.
Main concern for business is data security and privacy. If you tell your business owner to handle over important data to another company, he would not be convinced.
Cloud computing is relatively new and emerging technology. There are only few major players who are capable of handling this. But at the other side, service providers are dying to attract customers by providing advanced techniques and reliable security measures.
Many cloud computing service providers have suffered outages/downtime which are out of control for affected IT and business managers.
Difficulty for providers in auditing complex security measures as data is distributed across devices.
To take full advantage of cloud computing, do I have to migrate all or create new apps on the cloud?
This question will definitely come in your mind; does the user or company subscribing to the cloud computing service has control over data? Yes, you will have control over your data but best solution is to have combination of on-premise and off-premise to gain full control.
Does company which provides cloud computing services actually owns data?
So when a business should choose Cloud Computing as their technology swing?
When the processes, applications, and data are loosely coupled or independent.
When the integration points are clearly defined.
When a reduced security level will work fine.
When the core internal enterprise architecture is powerful.
When web platform is the only option.
When cost is one of the major issues.
Looking at above pros and cons, we can understand that cloud computing is not a solution to all problems but it simplifies our lives.
An advice for the companies who are planning to shift to cloud: Start looking out for potential small applications which can benefit your organization being in cloud. Ideally, applications where resources are used for a shorter period and then left idle for the rest of the time, or applications where a moderate level of resources are used continuously with high activity period are the good candidates for cloud.
Please continue reading more on cloud computing at www.tatvasoft.com.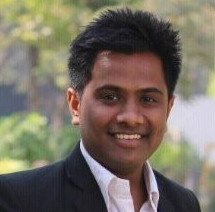 Vishal Shah
Vishal Shah has an extensive understanding of multiple application development frameworks and holds an upper hand with newer trends in order to strive and thrive in the dynamic market. He has nurtured his managerial growth in both technical and business aspects and gives his expertise through his blog posts.
Related Service
Cloud and DevOps
Know more about Cloud and DevOps Services
Learn More
Subscribe to our Newsletter
Signup for our newsletter and join 2700+ global business executives and technology experts to receive handpicked industry insights and latest news
Build your Team
Want to Hire Skilled Developers?