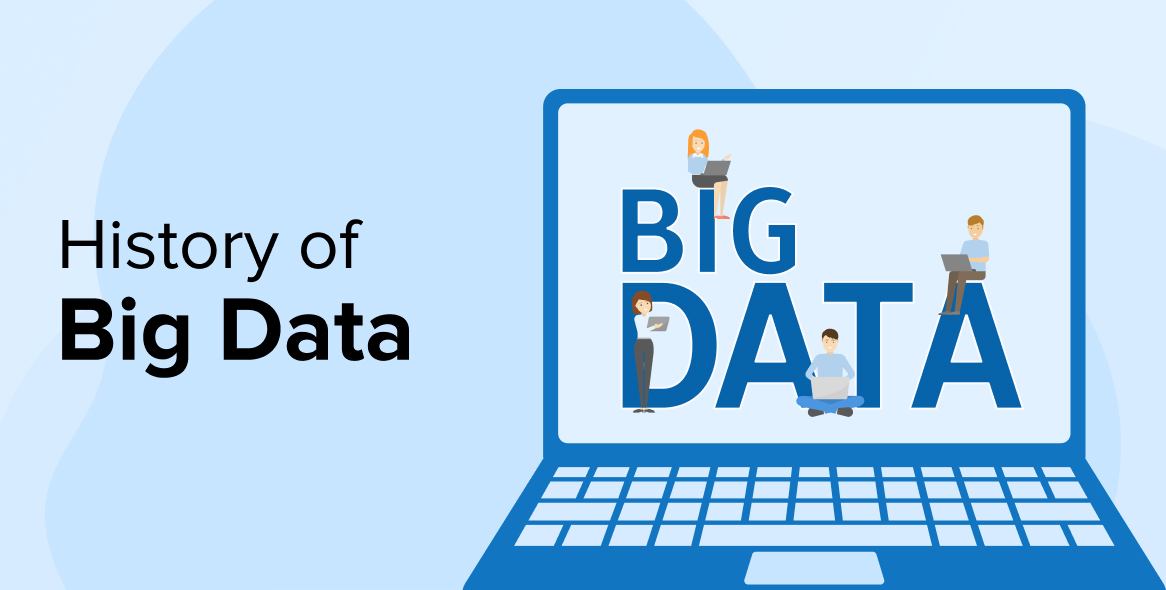 Businesses are growing exponentially since last few decades generating an enormous amount of structured / unstructured data – termed as Big Data. While this buzzword is becoming inseparable in the corporate world, many people are curious about the origin and history of this new technology, and how it has become a critical part of today's data-intensive world.
Very few people are aware that big data has a little-known history that goes back to the early c18000 BCE!
As we are at the start of 2016, let's look back and see the long history of Big Data and some of the important milestones.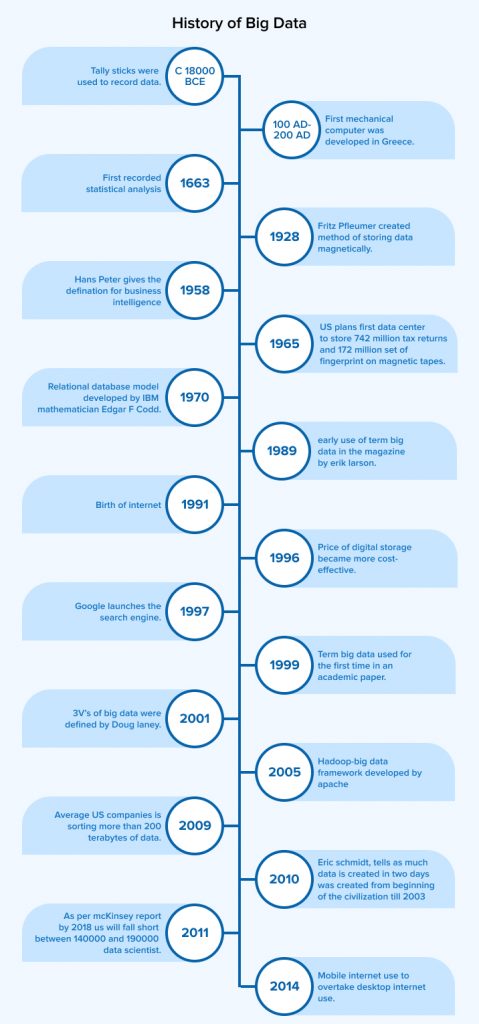 The production of big data is increasing exponentially. Experts now point to an estimated 4300% increase in annual data generation by 2020. Worldwide business analytics software market is now forecast to grow at a 9.7% compound annual growth rate (CAGR) through 2017, according to Gartner. Drivers include the switch from analog to digital technologies and the rapid increase in data generation by individuals and corporations alike (Source: CSC.com, Big Data Just Beginning to Explode). Businesses need the right software development company with expertise in developing Big Data Analytics solutions in order to meet the challenges of consolidating all the data and analyzing it to get the insights that can truly drive the business further.
Subscribe to our Newsletter
Signup for our newsletter and join 2700+ global business executives and technology experts to receive handpicked industry insights and latest news
Build your Team
Want to Hire Skilled Developers?