Seize our capabilities to develop complex, innovative, and custom-built enterprise applications for businesses to become digitally superior in the race. With over two decades of expertise, our enterprise software developers efficiently transform businesses by developing apps with seamless API integration, modernizing legacy systems, and consolidating app portfolios. Our enterprise software development services can scale up, optimize, and incorporate advanced technology to offer robust and scalable software products and applications.
36

Countries Clients Served
Enterprise Application Development Services
Drive higher business efficiency with our ability to adequately develop enterprise software and applications.
Enterprise Software Development
Build a robust software architecture to support the needs of your enterprise. We offer businesses with custom software development services to gain a competitive edge and address the unique needs of the enterprise. Our developed enterprise software services integrate stronger, innovate, and provide agile and scalable applications.
Enterprise Application Integration
Integrate existing business requirements with cutting-edge technology transformation that strongly binds existing applications with newer apps, third-party applications, APIs, and data. Our integration services improve enterprise software architecture and align strategies to develop robust and custom-built enterprise apps.
Digital Transformation Service
Transform your business using pioneering technologies to become digitally ready with all legacy applications. We integrate clients' needs within our services to develop enterprise apps with features such as DevOps, Integrated Systems and others. Our proven tech-skills and experience help businesses gain maximum benefits in their digital transformation journeys.
Legacy Application Migration
Upgrade your software needs with the latest technologies and improved benefits of lower maintenance and reconfiguration costs. Employ our best in class skilled resources to efficiently migrate legacy applications, advance application with current day modern technologies for businesses to become self-sustained, and offer disruptive user-friendly enterprise applications.
Business Intelligence
Analyzing Big data and deriving meaningful and actionable insights from heterogeneous systems is a complex concern for the business leaders. Our technology specialists re-evaluate core business lines and offer end-to-end consulting services from project initialization to post-development for businesses to redesign their enterprise strategy and generate more revenue.
Enterprise Mobility
Enable enterprise mobility for users by developing enterprise applications that are compatible, scalable, and easily accessible on different mobile devices like smartphones or tablets. Centralized accessibility and mobile strategy will improve productivity to handle thousands of users in multiplicity with overall enhancement and scalability to software architecture.
Enterprise Application Development Case Studies
Our holistic experience of developing various enterprise applications has profited businesses of all sizes and industries fulfilling their custom development demands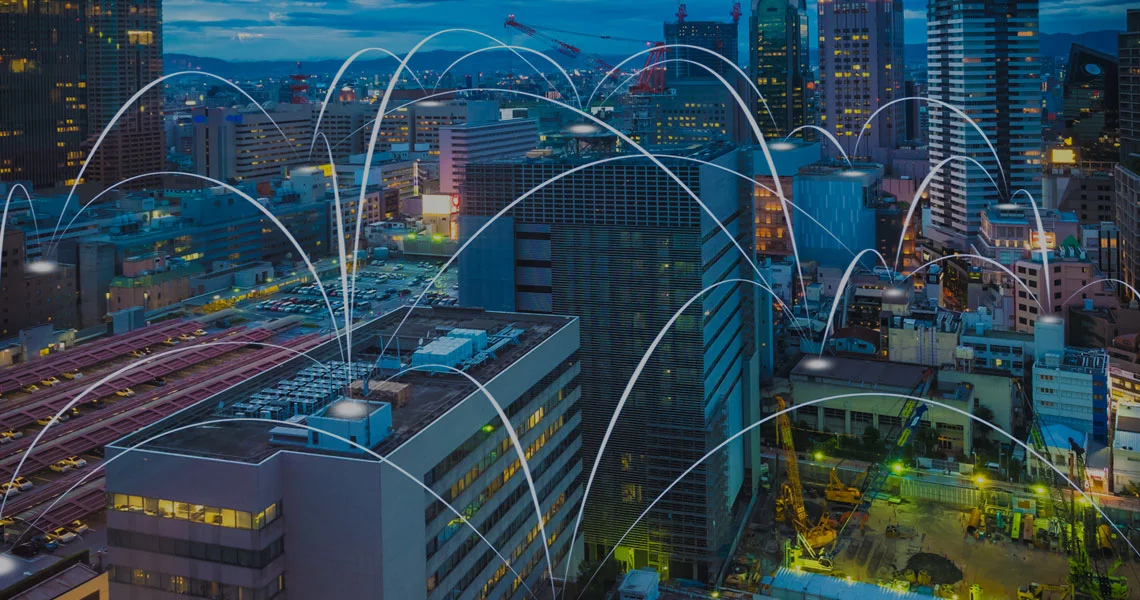 Smart City
Leveraging our technical capability to build a smart city enterprise application, we developed an integrated system connecting multiple IoT based sensors to achieve a bird's eye view on all climatic parameters of the city. Our solution helped client to overcome roadblocks of inefficient database management of lights, floods, air or energy within the state. Know how our solution transformed client's ecosystem.
view case study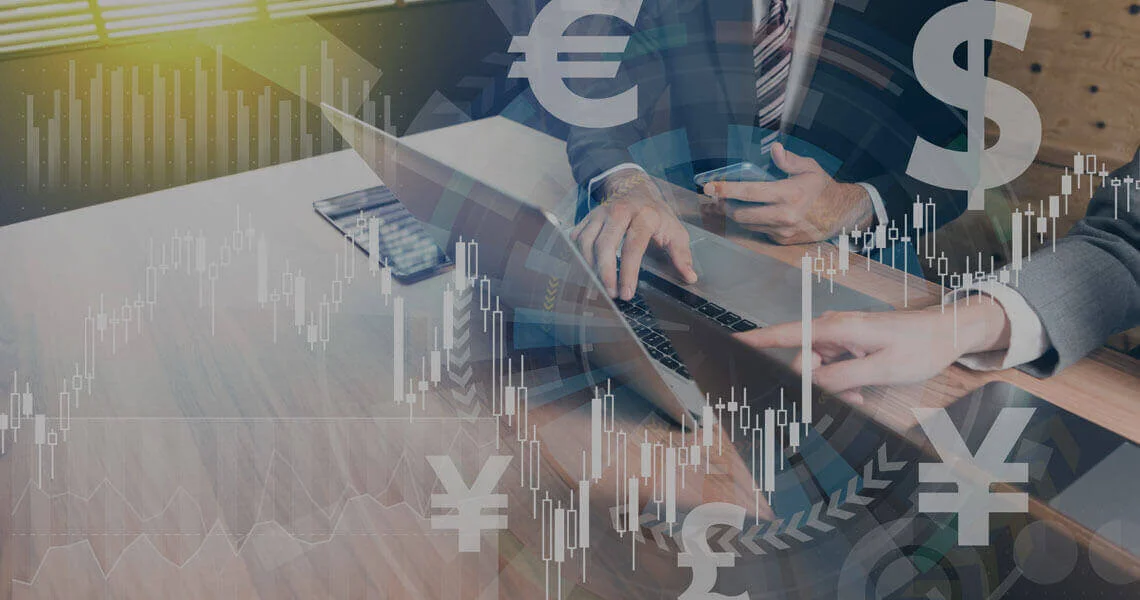 Online Forex Solution
With years of unparalleled experience in Foreign exchange and international trading, our UK based client wanted to address multiple financial needs of the market through their cutting-edge solutions. Partnership with TatvaSoft helped client to develop an Online Forex Exchange Trading solution that offered them proactive competitive rates, flexibility, improved business process and secure international payment system.
view case study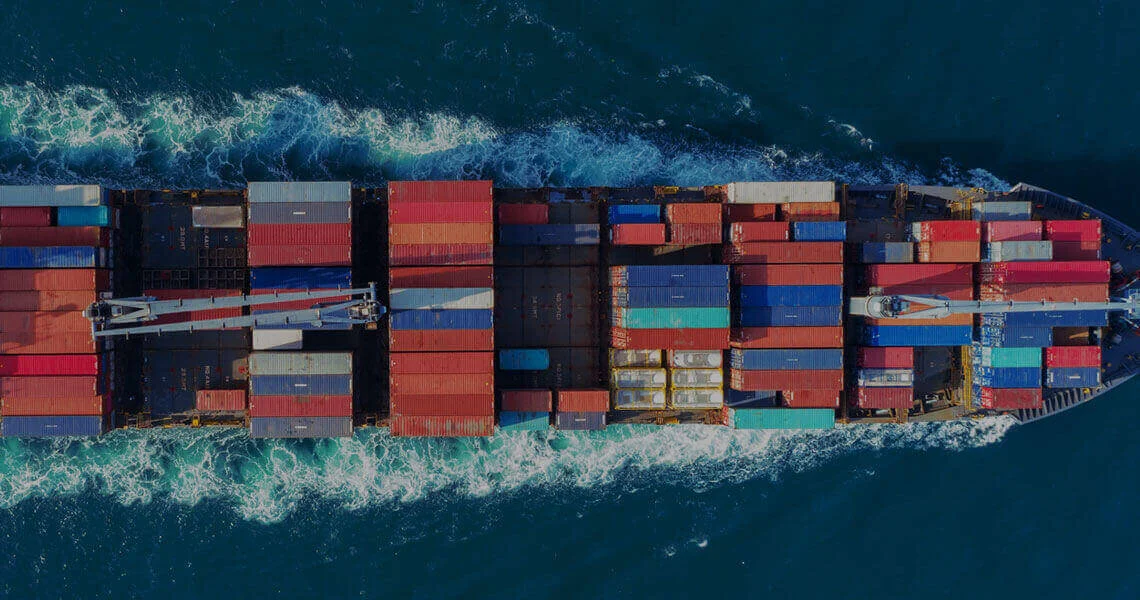 Global Logistics Solution
.NET
Logistics & Transportation
Hassle-free freight trading utilized TatvaSoft solution to eliminate the paperwork process from the starting point to the end of deliveries. Our innovative solution enabled the company to improve efficiency, reduce the risk of non-compliance of data integration, and activate mobility through a centralized accessible and cross-browsing platform.
view case study
Have an Enterprise Application Development Challenge to address?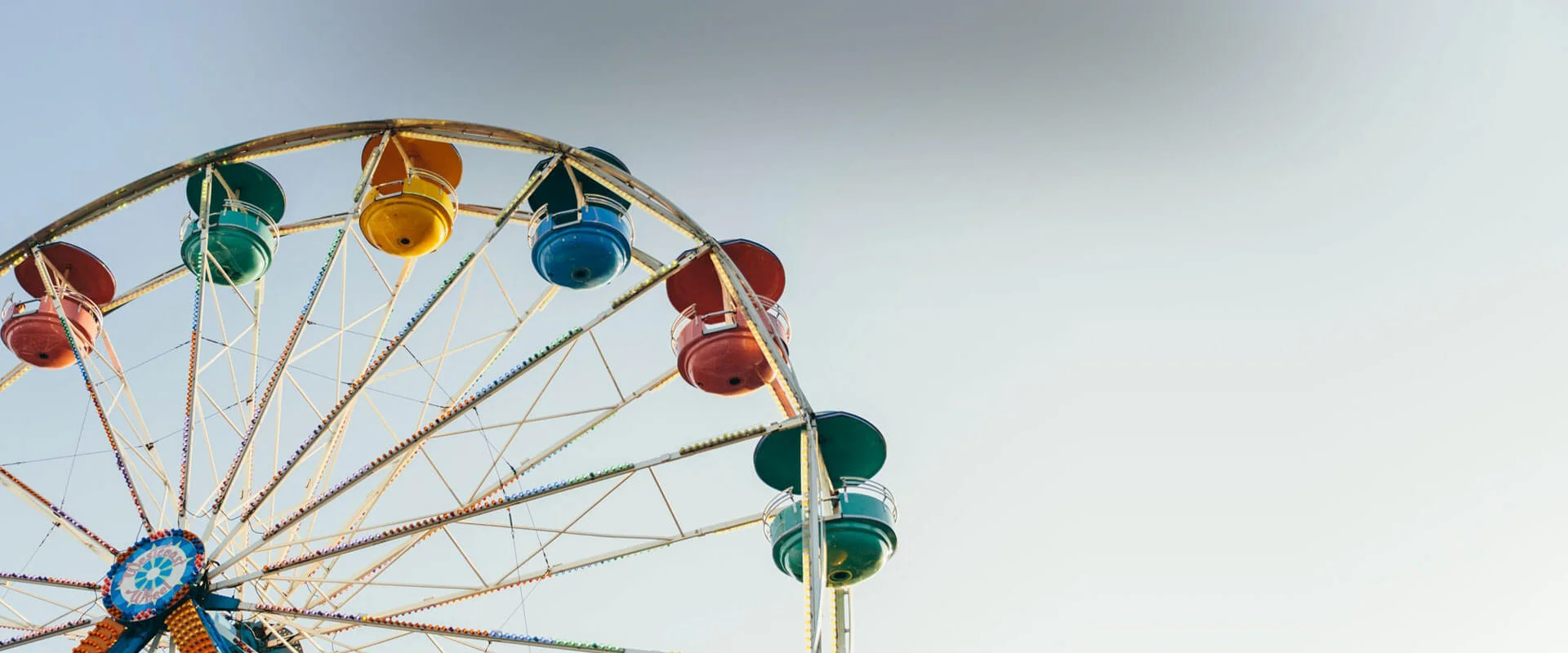 Enterprise Application Development Experience
Our special team of experienced enterprise application developers caters to the wide realm of industries
Oil & Gas, Mining
Energy & Utilities
Shipping, Transportation & Logistics
Retail
Healthcare
Travel & Hospitality
BFSI
Media & Entertainment
Sports
Education
Technology Stack
Backend
.NET
Java
Node
PHP
Ruby on Rails
Frontend
Database
SQL Server
PostgreSQL
Elasticsearch
MySQL
MongoDB
Cassandra
Oracle
Dynamo
Mobility
iOS
Android
React Native
Flutter
Xamarin
Cloud & DevOps
Amazon Web Services
Google Cloud
Jenkins
Docker
Kubernetes
Azure
Testing
Katalon Studio
Selenium
Apache JMeter
TestRail
Postman
BrowserStack
OWASP ZAP
JIRA
Others
SharePoint
BizTalk
Power BI
Apache Kafka
Delivering the Right Solution
We excel in delivering the best-suited solution as per the custom needs, be it small start-ups in their ideation phase or mid-size businesses focusing on growth or large enterprises actively optimizing processes across varied industries.
What are Enterprise Software Applications?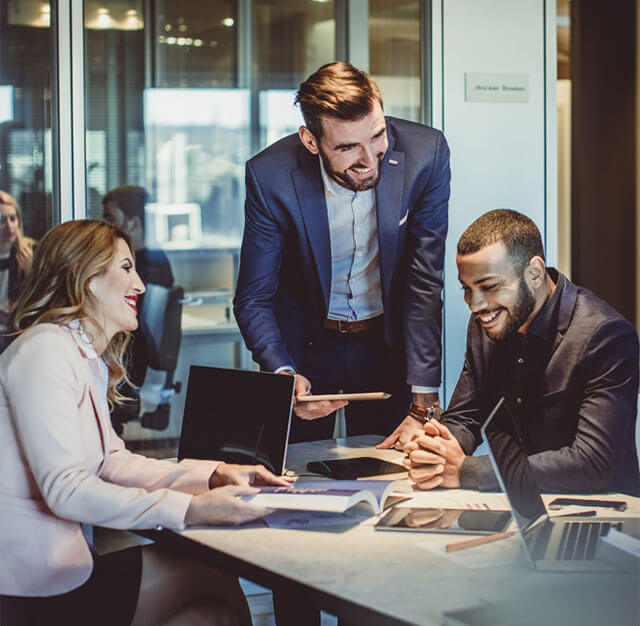 What are Enterprise Software Solutions?
Enterprise software solutions help you address multiple enterprise challenges of different business processes into a unified enterprise application. The process of enterprise app development creates agile and collaborative applications that benefit businesses in saving significant time, ensuring app uptime, security, and scalability.
Enterprise software applications possess a special ability to shape an organization's strategy and generate more profit with advanced performance and productivity. These integrated platforms are multifaceted and perform different activities simultaneously across a distributed network with relevant architecture insights.
Traditional enterprise software applications are stable and calculative but complex and time-taking compared to modern technologies. Businesses lose focus on the imperatives like customer involvement which lately doubles the cost and time.
Why TatvaSoft for Enterprise Application Development?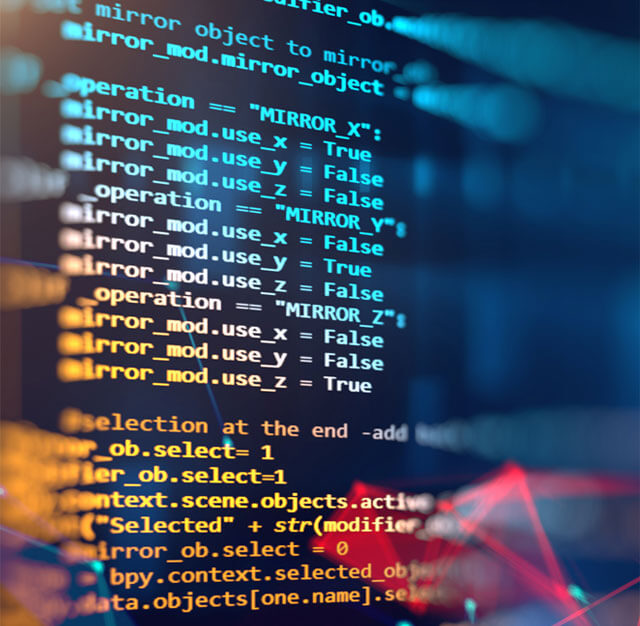 Why TatvaSoft for Enterprise Application Development?
TatvaSoft understands the enormous value of involving customers at every intermittent stage of enterprise app development and thus recommends solutions with modern technologies benefiting the enterprise in the long run. Our enterprise mobile application development leaders understand custom enterprise needs and incorporate it into our offerings to offer an agile and collaborative business ecosystem.
Leverage our low-risk approach and overcome budget constraints of infrastructure, technology, and talent acquisitions by choosing a more feasible option of partnering with TatvaSoft, a trustworthy enterprise application development company. We help businesses drive efficiency, streamline their business operations and boost customer satisfaction. Our enterprise application development services enforce business with improved techniques of application development that can be easily integrated and collaborated for multiple customers to use.
Why TatvaSoft?
Business value
Admiring individual service lines and their enterprise application development needs, we offer services promising the right fit for their existing business model.
Collaborative Approach
Our intuitive and collaborative approach assures clients that we support them at every stage from development, designing, testing, deliveries, and post.
On-Scale Demand
We employ software developers into different projects and assignments as per the need. Let your unique business demand meet our multi-skilled specialists.
Robust architecture
TatvaSoft keeps up a pragmatic approach to software architecture and design and develops a robust architecture that fits in for the business on a longer run.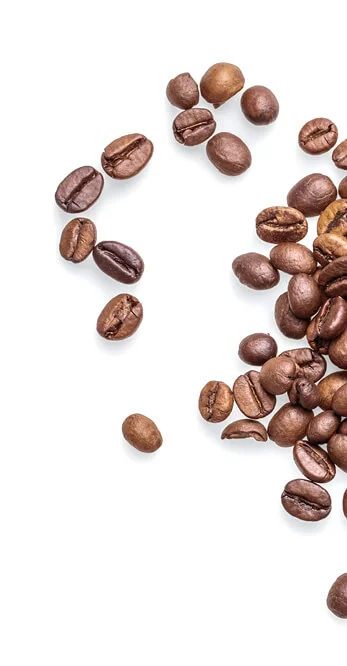 Business-Friendly Hiring Models
Take business to next level by hiring our expert enterprise developers on monthly or fixed-priced models
Dedicated Team
Fixed Price Model
Dedicated Team
Hire Team
Business requirement discussion and team proposition
Evaluation and team finalization
Dedicated team hiring and engagement
Project Development
Agile and Lean software development
Project milestones & bi-weekly sprint designs
Iterative development and feedback
Project Delivery
Cloud and DevOps integration
Manual / Automated testing
Reliable and Flexible delivery
Fixed Price Model
Project Requirements
Requirement gathering and gap analysis
Time and cost estimation
Project agreement signing
Project Development
Agile and Lean software development
Project milestones & bi-weekly sprint designs
Iterative development and feedback
Project Delivery
Cloud and DevOps integration
Manual / Automated testing
Reliable and Flexible delivery
Hire a dedicated team of Enterprise App Developers
Get access to specialized set of skilled resources for your unique requirements on enterprise app projects
Flawless Design
Enrich your digital experience with top-notch designs and practical creativity
Effective Code
Employ suitable framework and code effectively to individual business needs
Effortless Communication
Hassle-free Communicate with our developers for daily status and update
Enterprise Application Development FAQs
What is Enterprise software?

Enterprises are large corporations with different and unique needs as compared to small and mid-size companies. The application development process is a software tailor-made as per the needs of an enterprise. Enterprise software aims to fulfill business needs, automate their work system, boost productivity and enhance customer experience.

What is Enterprise application development?

Enterprise application or software development is a process of designing and developing an enterprise app or software that exclusively meets the specific needs of a business or a user group. Commercially available off the shelf products do not always meet the definite requirements and this is where enterprise application or software development comes into play. Also, many times, heterogeneous applications are located in different geographies and they need to communicate with each other. They need to be integrated in order to improve the decision making process and create BI reports.

Why should one go for Enterprise application development?

Enterprise application development caters the unique requirements of business which off the shelf applications are not able to do. It provides advantages like increased efficiency by cutting down manual interface, automated workflows, increased productivity, better team coordination and increased profitability. Enterprise applications also reduce overall cost of ownership in the long run by providing unlimited customizations.

What is the process of Enterprise application development?

The Enterprise application development process can be divided into three major stages.The first one is the analysis phase where everything from requirements, services, resources and project scope is analyzed. The second stage is the enterprise application development stage,where we develop the application as per the pre decided scope and needs. Then we have the third stage of post development which is monitoring and post development support like bug fixing, internal glitches etc are being taken care of.

How do Enterprise application developers provide solution to businesses?

The Enterprise software developers are aware of all the nuances involved in the business processes. They are capable of devising the finest solutions for your business, and are prepared to acquire and evolve with emerging technologies. Our team has successfully delivered custom enterprise solutions and enterprise mobile solutions to diversified businesses.

How can you assist us in developing a successful Enterprise application?

We work with complete planning and follow a specific roadmap to help enterprises accomplish success with enterprise applications. We follow a definite structure which includes these stages:

Know your business
Discuss your idea
Perform market analysis
Check future scope
Design Architectural UI/UX
App development
Initiate deployment
Post development support and maintenance

Why choose TatvaSoft for Enterprise application development service?

We are a CMMi Level 3 & Microsoft Gold certified Enterprise application and software development company with two decades of robust IT experience in helping businesses develop tailor-made solutions. Agile development process, DevOps, Flexible business engagement models, strong domain competence, latest technology expertise, stringent quality process and managing intellectual property rights are some of our unique selling points.

How do you manage change in requirements?

Project requirements may evolve or change during the subsequent phases of development. We do detailed impact analysis of change request (CR) in the existing development and keep customer informed about budget and timeline change.

Do you provide maintenance of custom Enterprise application?

We are a full service custom Enterprise software development company providing design, development, deployment & maintenance services. Sustaining a software application is equally important as developing as it keeps the application healthy and relevant. Our maintenance services include feature enhancements, optimization, bug fixing and preventive maintenance.

Can I review the code during the development process?

Code reviews during development helps in minimizing the bugs and improve software quality. Client has complete freedom to review not only the code, but also the design & wireframes.

Do you sign NDA?

Yes before the start of every project, we sign Non-Disclosure Agreement with all our Clients.

What is your policy on intellectual property?

Code ownership belongs to the customer once they have completely remunerated us for the work done.

How do you manage project?

We follow two most popular methodologies for bespoke software development: Agile and waterfall. We use Agile software development methodology in most of our projects.

What is your typical teamsize?

Team size varies between 2 to 20 depending on customer's requirements and size of project.

Can you take over from my existing vendor?

Yes. Firstly, we go through your existing application, understand your business domain and review the code. Based on our preliminary analysis, we provide recommendations and proposal to takeover.
Global Presence
As a full-fledged enterprise software development company, TatvaSoft has marked its global presence with offices in five countries, including US, UK, Canada, Australia and India, with a skilled team specializing in different technologies.
We are tapping into the power of digital world, creating high impact solutions to boost the business efficiency. TatvaSoft is committed to provide end-to end Customized Solutions to our global customers and tackle the technology problems faced by businesses.