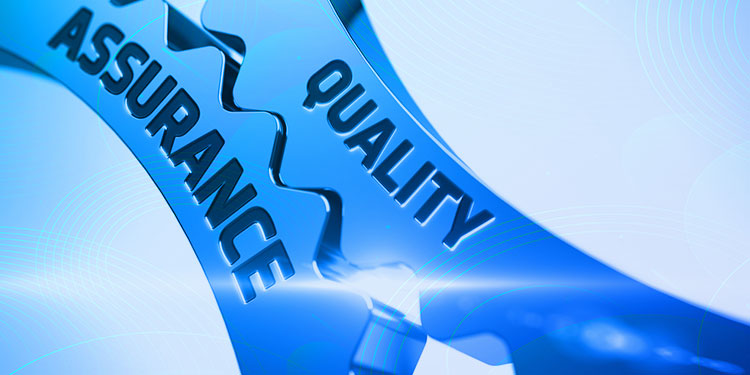 Every business in the world considers quality as one of the indispensable aspects of the software development process. When you step into a software quality assurance process, there is one factor other than an investment that plays an equally important role is-Quality strategy. It is an unsaid part of the software development process where strategy comes first and only then implementation of the roadmap is initiated. But often when businesses do not follow stringent quality parameters, they are taken aback by many users, even after great success. So, what can be the reason behind this?
There are researches that say nearly 70% of users claim that they uninstall apps because of unsatisfactory user experience or because of excessive memory usage or could be bugs interrupting the usage. So, how should we eliminate the roadblocks of good software development? But before we begin to draw attention to test plans, we must know what exactly businesses mean when they say software testing Quality Assurance.
1. What is Quality Assurance Strategy?
A software testing strategy or Quality Assurance strategy is a process of creating an outline that describes the software development testing approach. The strategies describe ways of mitigating product risks of stakeholders at the test level, there are test plans, testing methodologies, test cases, and other types of testing are performed to get the best results.
In simple words, we can say that a software testing strategy is a blueprint of what we are going to implement with the plan. It gives you a clear path on how you should take forward your product, maintaining software development quality. This plan keeps all the stakeholders in the loop and keeps them available for all the updates regarding the software development.
The stakeholder can be everyone from testers, project managers, and developers on some major testing process issues. This includes software testing objectives, total time and resources needed for a project, methods of testing new functionalities, and the testing environment.
Software testing strategies describe how to mitigate product risks of stakeholders at the test cases level, which kinds of software testing are to be done, and which entry and exit criteria will apply. They're made based on a development design test strategy document.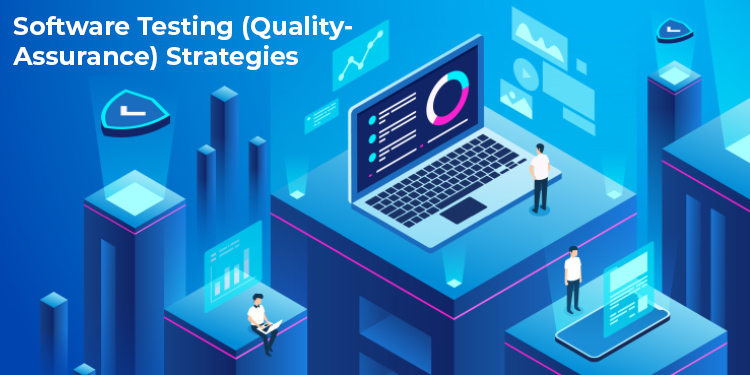 2. Why Should Every Business Have a Test Plan?
Test strategy is an integral part of software development, and most businesses have already realized and considered it an important part of their development strategy. To develop an application, you need to have a full-proof understanding of what the test plan and how it works?
A Test Plan is a thorough document that outlines the test strategy, objectives, timeline, estimation, deliverables, and resources needed to execute software testing. The Test Plan assists us in determining the amount of work required to confirm the quality of the application being tested. The test plan is a blueprint for conducting software testing operations as a well-defined procedure that is meticulously documented.
As per the standard definition: A Test Plan is a document that guides you through the scope, approach, resources, and schedule of intended test activities."
Following are the major inclinations why businesses tend to make a Test plan. With our experience in testing solutions, these are some firm reasons for developing a test plan and how it will benefit you?
Pre-preparation- When there is a plan, you are always prepared for the challenges coming the way. Businesses will be pre-pared to take any decision, even at critical times.
Effective communication- Communication with other project team members, testers, peers, managers, and other stakeholders is facilitated by the test strategy and plan itself.
These are some of the most important factors contributing to making the test plan successful
Testing policies
Test scope
Objectives and critical areas to test
Project risks
Product risks
Resource considerations and constraints
Testability of test items
3. What are the Parameters to be Considered While Writing a Test Plan?
You already know that the most essential step in the Test Management Process is to create a Test Plan. To construct a test plan, follow the seven stages outlined below.
Examine the testing plans
Create a test strategy
Create a list of test objectives
Specify the test criteria
Organizing Resources
Construct a Test Environment
Estimation and Schedule
4. Different Testing Methodologies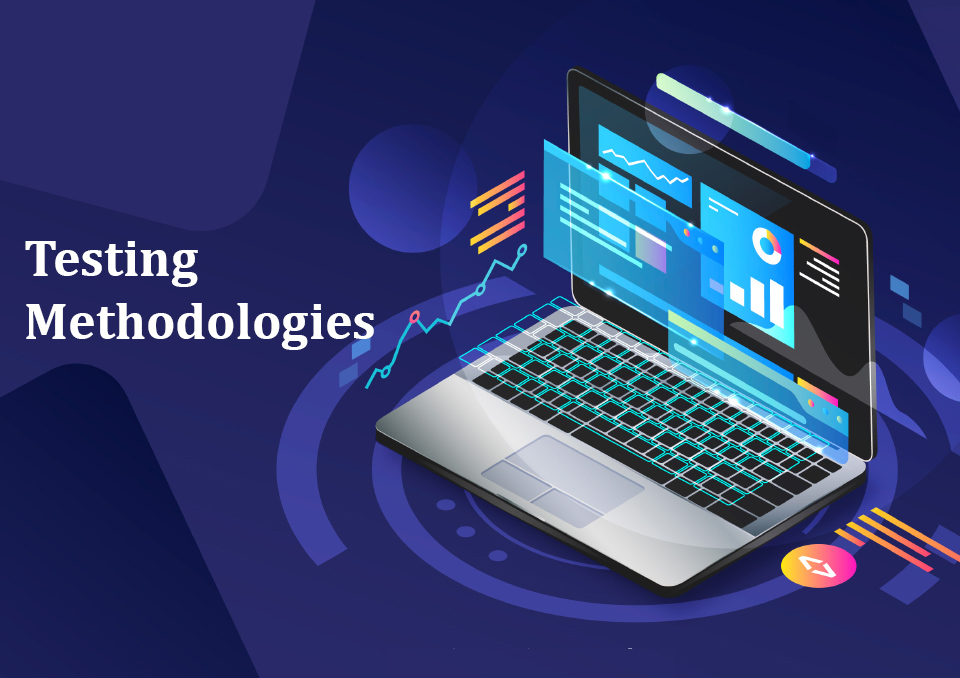 Before drilling down to the topic deeply, there is one thing that always creates a buzz among users for which one is true. There are two things- types of testing methodologies and testing methods. And both of them are different. In testing methodologies, it is the approach such as Agile or Scrum approach, manual or automation testing. While on the other hand in Testing methods- it is types of testing that we can perform on the application such as function testing, unit tests, regression testing or smoke, and other types of testing. Black box testing and white box testing is also part of traditional testing programs.
5. Testing Models
There are basically three types of testing models that most of the business is aware of and they are
1. Agile methodology
This type of approach includes concurrent working and smaller iterations for the app to be developed with a plan. Planning, requirements analysis, and testing are all parts of each sprint.
2. Waterfall Model
It's a progressive approach model where each step is dependent on the previous one and must be completed before proceeding to the next.
3. V-type model
This type of approach includes validating and verifying all processes parallely. Teams can save a lot of time here as they can identify the changes in the initial stages.
6. Types of Testing
When you plan a test, you need to have test cases, a test environment, test coverage, and other essential testing requirements. But among all of these, the most important one is the testing method that suits them best for the project. Specifically, when you develop an application and the application now goes to the testing phase, there are multiple parameters we must be taking into account as a process of software quality assurance. In this process of maintenance, there are several ways of performing testing.
1. Functional Testing
In this type of testing, you tend to validate all the functional requirements and on the basis of that, the test cases are prepared. Functional testing works well when you meet the predetermined requirements with the expected outcome.
2. Non-Functional Testing
Apart from the functional aspects, this type of testing checks all other vital areas of testing. It can be performance testing, usability testing, acceptance testing, integration testing, or a similar type of other testing. It is usually performed during the time of deployment at the end of the software development process.
3. Unit Testing
When you test an insolated section of a test case or a component of the module, it is termed unit testing. The purpose is to check individual units as opposed to other functional aspects. It tests every single unit and ensures the future testing time is saved.
4. Integration Testing
Integration testing offers to test all the third-party applications, document tests, and various other component testings with specific functional requirements. This is performed along with unit testing and much before validation testing.
5. Acceptance Testing
In this type of testing, the users, customers, and other user entities do all sorts of testing. This will establish a smoother run between application/software requirements and the business processes. In acceptance testing, we verify end-user testing from all aspects of services.
6. Performance Testing
In software engineering, Performance testing plays a vital role. When you do performance testing, it runs performance tests and analyzes performance-related obstacles.
7. Load Testing
It measures the load within the application and saves execution time with the help of performance testing. It is basically used to check the performance of the app when multiple users access the application. Stress testing can also be a part of this testing.
Undoubtedly, the list is not limited, there are other ways of testing too and it depends on the business requirements what suits them the best. The roles and responsibilities of the team behind developing the application know which software testing method will be apt and they accordingly work with the deliveries and release management. A good test or a bad test completely depends on the quality of the product that is marketed for the end-user.
With all this base knowledge, we now know, what is important when you want to build a strategy, So, here we can discuss all the points that can influence your decision in creating a world-class strategy
7. Factors to Consider In Choosing Software Testing Strategies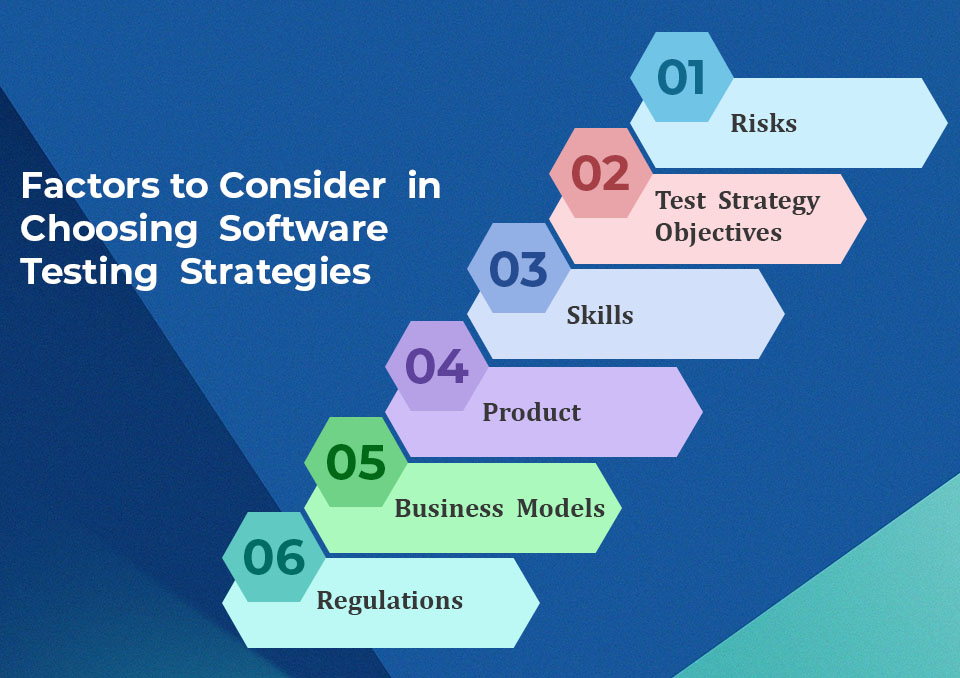 1. RISKS
Risk management is paramount during testing software projects, thus considering the risks and the risk levels are of massive importance. For an app that is well-established that's slowly evolving, regression testing is a critical risk. That is why regression-averse strategies make a lot of sense. This means it works well for apps evolving. For a new app, a risk analysis could reveal various risks if you choose a risk-based analytical strategy.
2. Test Strategy Objectives
The testing plans are developed with software testing objectives. Software testing should satisfy the requirements and needs of stakeholders to succeed. If the objective is to look for as many defects as possible with less up-front time and effort invested, a dynamic test strategy makes sense.
3. Skills
Skills are the most important factors considered while software testing. Take into consideration which skills the testers possess and which they lack. Since software testing strategies should not only be chosen but executed as well. A standard-compliant Test strategy is a smart option when lacking skills and time in the team to create an approach.
4. Product
Different products have different specifications. Some products such as contract development software and weapons systems tend to have requirements that are well-specified. This could lead to synergy with an analytical test strategy that is requirements-based.
5. Business Models
Often Business considerations and test strategies are non-matching. It is very important to align your business requirements with a software development approach. Using a legacy system as a model for a new one,one could use a model-based strategy.
6. Regulations
You must choose testing software strategies with an eye towards the factors mentioned earlier, the schedule, budget, and feature constraints of the project, and the realities of the organization and its politics. At some instances, one may not only have to satisfy stakeholders but regulators as well. In this case, one may require a methodical strategy, test types that satisfy these regulators.
8. Strategies in Software Testing
A healthy software testing process or Quality Assurance strategy requires tests at all technology stacks and levels to ensure that every part of testing activities is validated. As well as the entire system of software testing works correctly from the perspective of developers and testers.
1. Leave Time for Fixing
Setting a time aside for functionaltesting is pointless if there is no time set aside for fixing. Once the problems are discovered, developers must give time to repair the codes. They require time to fix the test cases and the company needs time to retest the fixes as well. With a time and plan for both, the automated test is executed using the software testing tools for a better user experience.
2. Discourage Passing the Buck
In the same way that testers could fall short in their reports, developers could also fall short in their effort to comprehend the reports One way of minimizing back and forth conversations between developers and testers is having a culture that will encourage them to hop on the phone or have desk-side chat to get to the bottom of things. Software Testing and fixing are all about collaboration. Although it is important that the development team should not waste time on a wild goose chase, it is equally important that bugs are not just shuffled back and forth.
3. Manual Testing has to be Exploratory
A lot of teams prefer to script manual software testing so testers follow a set of steps and work their way through a set of tasks that are predefined for software testing. This misses the point of manual testing. If something could be written down or scripted in exact terms, it could be automated and belongs in the automated suite. Real-world use of the software testing will not be scripted, thus the team of testers must be free to probe and break things without a script.
4. Encourage Clarity
Reporting bugs and asking for more information could create unnecessary overhead costs. A good bug report could save time by avoiding miscommunication or a need for more communication. In the same way, a bad bug report could lead to a fast dismissal by a developer. These could create problems. Anyone reporting bugs should make it a point to create bug reports that are informative. However, it is also integral for a developer to go out of the way to effectively communicate as well.
5. Test Often
The same as all other forms of software testing, manual software testing will work best when it occurs often throughout the software development process in the project, in general, weekly or bi-weekly. This helps in preventing huge backlogs of problems from building up and crushing morale. Frequent testing is considered the best approach.
Testing and fixing software could be tricky, subtle, and even political. Nevertheless, as long as one is able to anticipate and recognize common issues, things could be kept running smoothly.
9. Conclusion
If we were, to sum up, then developing a software testing strategy is an ideal choice and every business must choose to develop one. To draw a software testing strategy serves as a blueprint in the testing process and your units to be tested. It enables smooth communication between managers and clients. Software Testing strategy is a methodical approach and is more functionally comprehensive. It accurately estimates the timeline of work and expense of the testing process. You can now simply trust your products without any cross-validations because the software testing strategy has performed its task.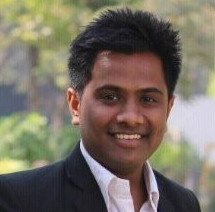 Vishal Shah
Vishal Shah has an extensive understanding of multiple application development frameworks and holds an upper hand with newer trends in order to strive and thrive in the dynamic market. He has nurtured his managerial growth in both technical and business aspects and gives his expertise through his blog posts.
Subscribe to our Newsletter
Signup for our newsletter and join 2700+ global business executives and technology experts to receive handpicked industry insights and latest news
Build your Team
Want to Hire Skilled Developers