Our dedicated software development team has expertise in catering varied software offshoring requirements with an array of distinct services from simple coding to custom software development services, application migration, mobile app development and digital product development. We use state-of-the-art technologies to translate your software development demands into reality by developing powerful solutions with specific focus to enhance customer satisfaction, increase revenue opportunities, and create a brand-new competitive advantage for businesses.
We have a proven track record as one of the best software development companies to empower the development process with the right technology consulting for many businesses across the globe. Our dedicated developers have hands-on experience with diversified technologies to deliver timely custom software solutions, web application development, mobile apps, and other development services.
36

Countries Clients Served
Offshore Software Development Services
Expand your horizons in software development by offshoring requirements to TatvaSoft for transparent, collaborative and trustworthy services.
Offshore Software Development Services Case Studies
Discovering and analysing each project to achieve measurable outcomes is what our offshore team has done for the world's leading tech giants. Take a look.
Media Distribution & Aggregation Platform
.NET
Media & Entertainment
Interactive and Value-oriented distribution service platform for Movie Studios to rapidly promote their movies more effectively and efficiently. TatvaSoft's experienced software developers created a dynamic platform that seamlessly integrated data from social networks, maintain ad-campaigns on different platforms through a single source of management platform and aggregate data from different online channels.
view case study
Online Forex Solution
With years of unparalleled experience in Foreign exchange and international trading, our UK based client wanted to address multiple financial needs of the market through their cutting-edge solutions. Partnership with the offshore company - TatvaSoft helped the client to develop an Online Forex Exchange Trading solution that offered them proactive competitive rates, flexibility and a secure international payment system.
view case study
Smart City
Leveraging our technical capability to build a smart city application, we developed an integrated system connecting multiple IoT based sensors to achieve a bird's eye view on all climatic parameters of the city. Our offshore development services helped the client to overcome roadblocks of inefficient management of lights, floods, air or energy within the state. Know how our solution transformed the client's ecosystem.
view case study
Have an Offshore Software Development Challenge to address?
Offshore Software Development Experience
From simple coding to architecture designing, our offshore developers have a knack of addressing each critical need meticulously
Expertise in Outsourcing Software Development Services
Our years of substantial experience as an offshore software outsourcing company has portrayed an efficient demonstration of what we offer to our clients
Bespoke software development
Software Consulting
Process Re-engineering
Ecommerce website development
Saas based software development
Business application development
CRM and ERP system development
Cloud Computing
Serverless application designs
IoT Integrations and data visualization
Technology Stack
Backend
.NET
Java
Node
PHP
Ruby on Rails
Frontend
Database
SQL Server
PostgreSQL
Elasticsearch
MySQL
MongoDB
Cassandra
Oracle
Dynamo
Mobility
iOS
Android
React Native
Flutter
Xamarin
Cloud & DevOps
Amazon Web Services
Google Cloud
Jenkins
Docker
Kubernetes
Azure
Testing
Katalon Studio
Selenium
Apache JMeter
TestRail
Postman
BrowserStack
OWASP ZAP
JIRA
Others
SharePoint
BizTalk
Power BI
Apache Kafka
Delivering the Right Solution
Our offshore development team excels in delivering the best-suited software outsourcing projects as per the custom needs, be it small start-ups in their ideation phase or mid-size organizations focusing on growth or large enterprises actively optimizing processes across varied industries.
Advantages of the offshore software development company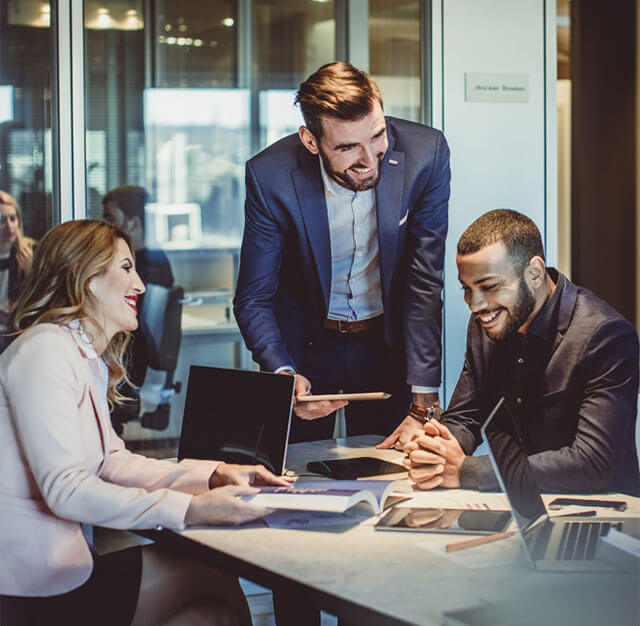 Advantages of the offshore software development company
More and more businesses are inclined towards offshoring software development solutions to foreign countries and the reasons are many such as
Reduced Development Cost
No Infrastructural investment
Access to the Global Talent pool
Convenient Team Scaling
No Employee Training costs
Businesses can reap more benefits by partnering with a top offshore software development company whose solutions would enhance business processes, address complicated custom software needs, offer solutions and help to gain a competitive edge. Offshore Software outsourcing companies act like cost-cutting tools for businesses worldwide to solve their capacity issues and drive broader business opportunities.
Striving to optimize the value of your end customer? We can help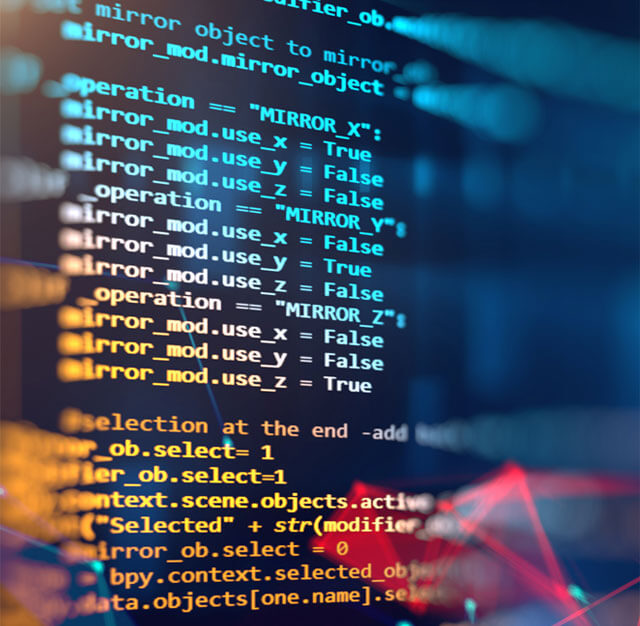 Striving to optimize the value of your end customer? We can help
If you are a business constantly hustling to meet end-customer expectations then TatvaSoft can help you maximize your effort in meeting business goals. TatvaSoft is an established offshore software development company with the ability to easily incorporate critical custom software requirements into innovative service offerings. As a leading Offshore Development Center, we address each business challenge uniquely, as per our recent market research we apply business intelligence to develop a robust and sustainable software application. Concurrently, our project managers and business analysts perform holistic business analysis on the client's new application development needs or existing software upgradation program and design the custom software solution.
Depending on the needs, we provide software outsourcing services to businesses of all sizes from small, medium, and large companies. Our cost-effective agenda involves digital transformation of apps, reduces operational cost, drives maximum value through mobile solutions & cloud services, and finally meets the end goal of fulfilling the expectations of their customers.
Why TatvaSoft?
Simplified Communication
Our straight-forward and transparent approach ensures an assertive communication internal and external for a clear vision of business objectives.
Efficient Project Management
We endeavor in project risk minimization and take full responsibility for scope, schedule, budget, and timeliness in regards to your project.
Scalable Teams
With the changing demands of complex projects, we scale up proficient resources to meet your custom business demand and generate profitable results.
Advantageous Experience
With multitudes of projects handled and solutions catered to various industries, we have demonstrated excellent business results with our domain expertise.
Business-Friendly Hiring Models
Take business to next level by hiring our expert software developers on monthly or fixed-priced models
Dedicated Team
Fixed Price Model
Dedicated Team
Hire Team
Requirement discussion and team proposition
Evaluation and team finalization
Dedicated team hiring and engagement
Project Development
Agile and Lean software development
Project milestones & bi-weekly sprint designs
Iterative development and feedback
Project Delivery
Cloud and DevOps integration
Manual / Automated testing
Reliable and Flexible delivery
Fixed Price Model
Project Requirements
Requirement gathering and gap analysis
Time and cost estimation
Project agreement signing
Project Development
Agile and Lean software development
Project milestones & bi-weekly sprint designs
Iterative development and feedback
Project Delivery
Cloud and DevOps integration
Manual / Automated testing
Reliable and Flexible delivery
Hire a dedicated team of Offshore Developers
Get access to specialized set of skilled resources for your unique requirements on offshore projects
Flawless Design
Enrich your digital experience with top-notch designs and practical creativity
Effective Code
Employ suitable framework and code effectively to individual business needs
Effortless Communication
Hassle-free Communicate with our developers for daily status and update
Offshore Software Development FAQs
What is Offshore Software Development?

Offshore Software Development enables businesses to outsource their software development needs to third parties located at an offshore location. The best offshore development companies have expertise in providing all types of software development services from simplified coding to complicated digital transformations.

What are the benefits of Offshore Software Development?

Majority of businesses know that they are getting benefited from offshore software development by delegating their needs to a competent software development company. The offshore software development companies can offer multiple benefits to your business such as

Access to Top offshore talent

The talented team of developers will ensure a smooth development process for the offshore web and mobile applications.

Domain expertise

Offshore outsourcing allows you to take advantage of the best IT talent with their long years of industry experience in every technology.

Minimal Risks

Our team of software engineers can improve your overall business foundation with reduction in projected risks to improve flexibility and scalability

Improve time to market

With the help of specialists, you can easily accelerate the process of development and achieve goals on time.

Why Offshore Software Development to India?

Businesses prefer offshore software development to India for reasons such as the cost of operations in India is comparatively less than other countries, experienced resources backed up with in-depth technical knowledge, professional culture, and reliable deliverables that promises tangible business outcomes.

Why TatvaSoft for Offshore Software Development?

TatvaSoft has a unique ability to easily incorporate critical software requirements into its innovative business offerings. Our secured and scalable offshore software development services enable businesses with advanced technology applications and solutions utilizing our skilled resources within a limited timeline and budget.

What are the issues one may face while Offshore Software Development?

Trust and communication gaps are the major issues in outsourcing Offshore Software development. Most businesses are reluctant to outsource because they face technology gaps, cultural shifts, data security, and hidden costs involved in the offshoring process.

How to select the right offshore Software Development partner?

Software outsourcing process is selecting offshore development companies that are located at a distant location. Hence, we need to ensure few parameters in place in order to take benefits of software development partner

Maintained security standards

The IT business you choose must keep up with most up-to-date security policies in place to protect all of your data and software.

Relevant Experience

Your ideal offshore outsourcing partner must have relevant experience in all the fields necessary for your software development projects. They should also have a futuristic approach for apps to be scalable and sustainable as per market trends.

Technical Expertise

Always keep a track of past client records, testimonies, past clientele and other details of completed projects. This will provide you insights on which technologies they have worked with and mastered.

When to hire Offshore Developers?

At certain points, businesses may feel the reason to use offshore software outsourcing as a convenient option. But you should only outsource when

Lack of in-house specialists

If your business has a lack of experts in-house then go for developers on a global scale. Offshore software outsourcing will offer all types of services such as desktop, mobile, and web development.

Complex requirements

For cases when the requirements get tough to handle, get in touch with offshore firms and take their assistance to move further.

Specific Roles

When your project demands specified business roles, then think of outsourcing it to experts associated with the same job role.

Cost benefits

IT development firms entirely reduce the costs of recruiting in-house personnel while providing comparable or superior perks.

How to Manage an Offshore Software Development Team?

Maintaining and managing an offshore software development team is not easy, there are regular complications that restrict a smooth process. But you must find ways to manage offshore team in order to leverage a great experience of offshore development services. There are different ways we can manage teams such as

Adopt Collaborative tools

These tools are quite helpful in maintaining a well-organized and consistent workflow. As collaboration with offshore development teams grows, so do the benefits of the tools.

Move to cloud services

Companies will engage with and require cloud platforms from public sources for data storage as even the demand for cloud outsourcing grows.

Data Protection and security

Most business owners and their companies are regularly dealing with sensitive data and are concerned about data privacy and security. So, it becomes easier to manage teams if data security is in place. It will save time of chaos and discussions.
Global Presence
As a full-fledged IT service provider, TatvaSoft has marked its global presence with offices in five countries, including US, UK, Canada, Australia and India, with a skilled dedicated development team specializing in different technologies.
We are a technology partner tapping into power of the digital world, transforming ideas into software solutions that boost business efficiency and performance. TatvaSoft as an offshore development company is committed to provide End-to End Customized Solutions to our global customers and tackle the technology problems faced by businesses.