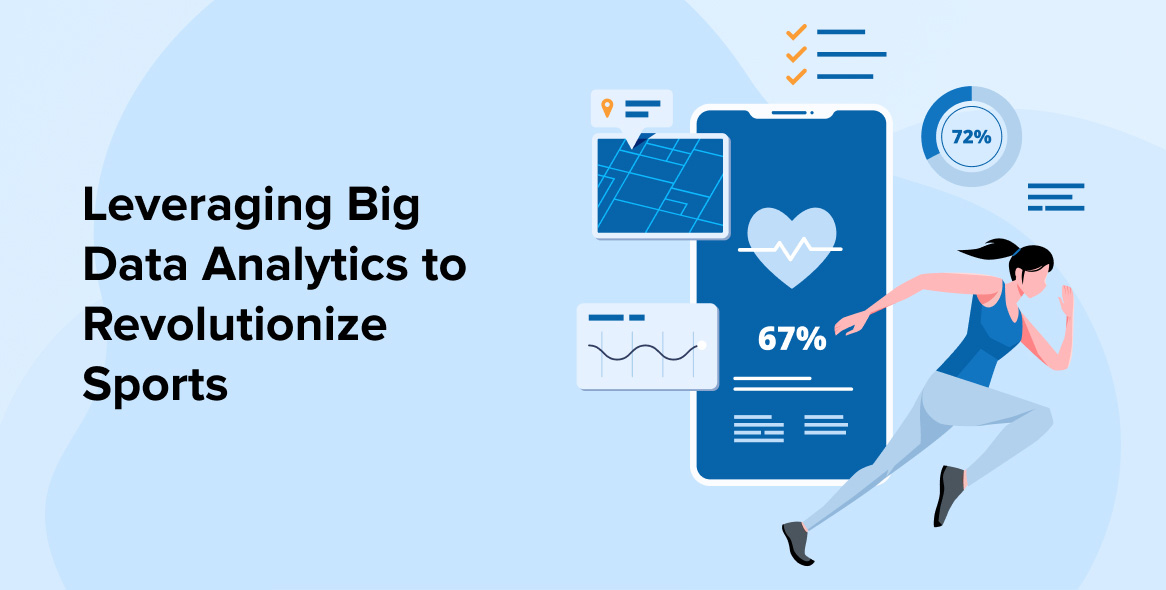 Sports is all about players, team, practice, performance, and strategies. Today, Big Data has touched several industries and its emerging trends has gained popularity that helps in making the right decision to any industry. Expanding its usage, the sports industry is also leveraging the big data to gather the analyzed data to build strategies and improve the game at all levels. In our earlier blog we have already discussed Big Data Competitive Advantage in Retail, today we will focus on how big data have become trending buzz word in sports.
Statistics says, in America alone, 80% of NBA teams and 97% of MLB teams have employed analytics professionals.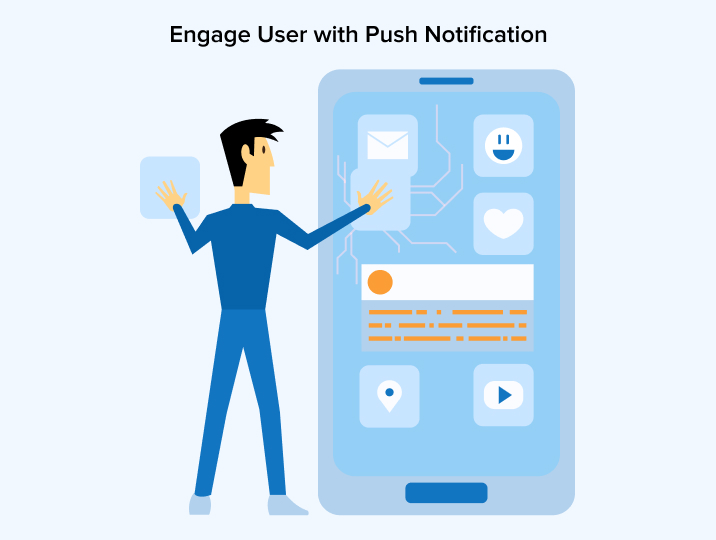 Since the inception of big data in sports, data scientists have started using this latest data-driven technology to utilize its power and gather the large volume of data to analyze and build game theories. Because of the vast data collected from multiple channels, the sports industry has touched new heights in terms of improving players' efficiencies and performance.
Big Data is everywhere. Starting from a wearable device to track players' health, calorie intake to decide playing strategies and mobile app to track fans' experience are few examples of big data.
How Big Data Made Sports Simpler?
Wearable Technologies Data
Wearable devices are flooded in the market, giving rise to fitness awareness among individuals. It has also found its acceptance in the sports industry and helped in monitoring and tracking data of players. The device is either worn by the player or attached to their clothes to let the coach know about the player performance and fitness variables like heartbeats, speed, and acceleration.
Such type of collected data produces vital information of players to coaches that creates an ideal training plan for the player. Data collection improves player's security and makes the sports safer.
Live Data Collection
Manual data collection of the field is common while playing games. However, collecting live data is challenging as the data moves very fast that do not cater exact data record at the precise time. Henceforth, companies attach RFID tags on players and sports equipment to track speed, distance, and time.
Support Better Judgement
Since in sports, every action happens fast, so it creates a challenge for referees to take a correct decision. Chances are referees takes a wrong decision which impacts the entire game, therefore having big data and analytics, sports industry can use devices to track the strike or a ball hit. This helps the sports authorities to make better decisions using the analytical data.
Predicting a Fan Preference
Technology is now everywhere and so used by the ticket vendors to understand what the fans want. Here, big data performs predictive analysis to allow the vendors know which time is suitable for sports fans or if they are interested in visiting a particular sports stadium. Major sports teams use the mobile app to predict their fans need and provide with special fan experience.
Training to Improve Game
Golf is a highly sophisticated game and it needs good precision. To help training and improving the game, a golf simulator system is designed with a set of hardware (sensors + tracking devices) and software which enables to capture, display and analysis data based on the movements of a golf player, which helps in training. Based on the data received, the software generates animation along with a synthesized biomechanical report which helps identify the strengths/weaknesses of a player and also suggest on how to play to improve the game!
Influence Coach Decision
A rapid increase in the use of the tools available optimizes the coach decision concerning the calculations and considerations by tracking the real time player's performance in sports. Big Data widens opportunities in this competitive edge to manage the data to provide the right decision. For example, a coach stand outside the court can study about the players playing orders and health using a wearable device that sends real-time data. Employing such a device helps the coach to make a right call.
How are Business Goals Met with Big Data?
After learning several aspects of Big Data in sports, how the business goals can be met? The foremost objective is to identify the performance of the players as a high-performance or low-performance. Through this, one would get an insight of the players as high, average or low performers that can be trained to achieve success, taking coaching decisions and executing a plan. Particularly, industries have been utilizing the big data to implement in defining strategies. The data in sports are facilitated by implementing a proper tool designed by a professional Big Data and Analytics company.
Big Data is an opportunity in sports to enhance players' professionalism and defining an unbeatable strategy to meet the expectations!
Subscribe to our Newsletter
Signup for our newsletter and join 2700+ global business executives and technology experts to receive handpicked industry insights and latest news
Build your Team
Want to Hire Skilled Developers?