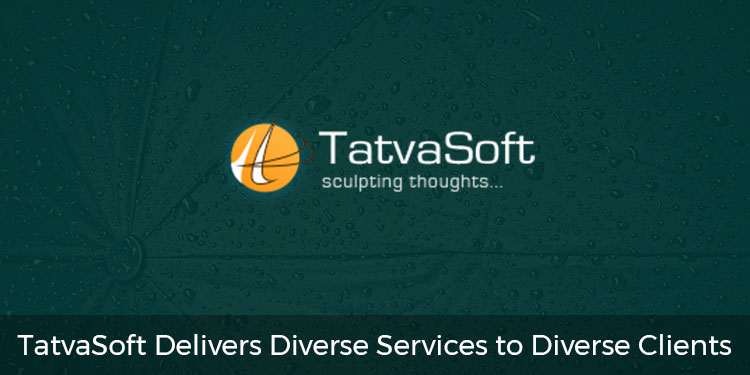 With offices in the U.S., Canada, UK, Australia, and India, we are a diverse web and mobile development firm. And we aren't only geographically diverse! We have served countless clients in industries such as mining, retail, education and healthcare.
We have an incredibly impressive record, as well; with more than 18 years in business, we have finished around 1,800 projects with more than 800 customers. We offer software development services, UX/UI design, app development, testing, and product development just to mention a few.
We want to thank all of our clients who have trusted us with their vision, and we can't wait to work with you again!
To voice their satisfaction, our customers have left us reviews on Clutch, a B2B ratings and review platform. Thanks to our customers, we have been given a score of 4.8 stars and have been named one of the top web developers in India!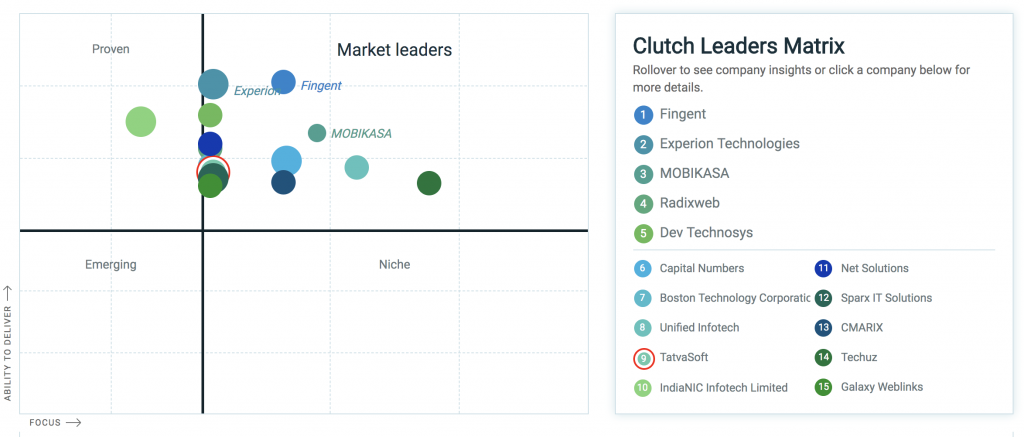 To give some more information on the kind of work we do, one of our recent clients was a CRM software vendor, which we helped build a contact center. We augmented a Scrum team that developed a contact center, and we continue to provide frontend and backend development.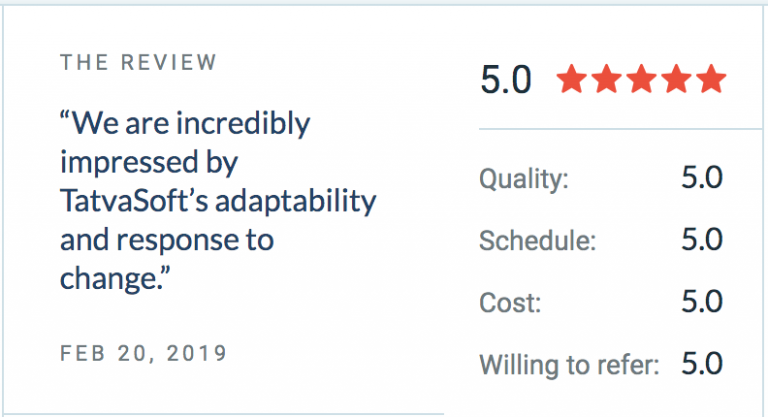 The Scrum Master at the company said that our work has helped the company reduce time spent training new employees and helped improve productivity by increasing the number of calls an employee can take per day!
"TatvaSoft provided an excellent overseer and manager who managed the backlog of work and kept both parties informed. This proved incredibly valuable for both the UK and Indian teams." – Scrum Master, CRM software vendor
We also recently worked with a B2B SaaS provider for platform development. We developed an insurance claims platform, and we created and implemented its UX.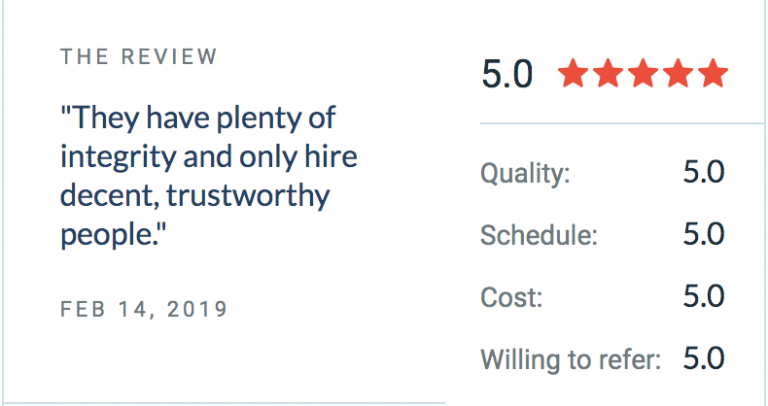 The operations manager for the provider said that clients think the new system is incredible!
"Flexible and available, they provide support on demand, including on weekends if something is urgent." – Operations Manager, B2B SaaS provider
These are just two of our many happy clients. You can view our full portfolio on our website!
In addition to Clutch, we have been featured on a business news and tips site, The Manifest, as one of the top 50 React developers in the world!
We are honored to be recognized by such respected platforms. Get in contact to learn what we can do for you!