The agile software development tools help the software developers to track and ensure that the development cycle works perfectly on time, with no errors, and on budget. To learn more about them, let's go through this list of the top agile project management tools with some useful project management features, benefits, and pricing.
1. What is an Agile Project Management Tool?
The term agile means the ability to move something easily and quickly. This concept applies when we are talking about agile in software product development or project management.
An agile software project management tool is a simple system that supports any type of agile methodology be it Kanban or Scrum. Agile tool offers every required feature from agile boards, roadmaps, backlogs, reports, to add-ons and integrations that you can plan, manage, and track. It allows the team members to keep track of all your agile projects from a single system. A perfect example of such software is Jira. It enables the software development team to release higher quality software with great speed.
2. Top Agile Project Management Tools Available in the Market
Some of the best agile project management tools that every software development company in the market uses are-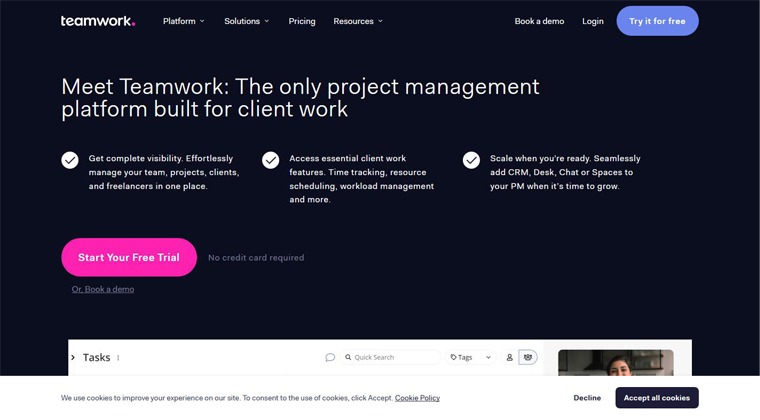 Teamwork is one of the most popular project management tools that come with an all-in-one project management tool concept for clients. This makes it a perfect agile project management tool that one can get. This tool comes with flexibility which enables the users to create customized task lists, visual boards, portfolio management, and Gantt charts. With the help of Teamwork, you can easily organize the custom workflows as per your wish. Besides, because of its end-to-end nature, this solution is the best at managing projects.

Features of Teamwork:
Teamwork offers real-time collaboration.
With the Teamwork management tool, time tracking is very easy.
Having Kanban boards is possible with this project management software.
Benefits of Teamwork:
It provides a free plan.
It comes with powerful filters that enable the developers to drill down the necessary information.
One gets unlimited client users with this tool.
The templates that can scale high-performance processes.
Teamwork Pricing: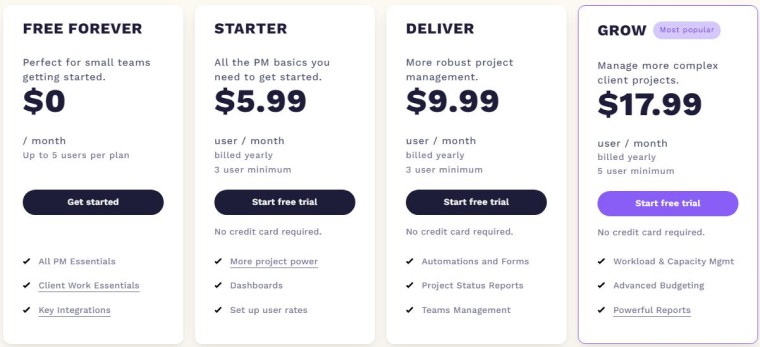 Teamwork offers a 30-day free trial.
The basic plan of the Teamwork project management tool is known as Deliver and it costs $10/user per month.
Another plan of Teamwork is known as Grow and it costs $18/user per month.
To get the most upgraded and customized version known as Scale, you can request a quote.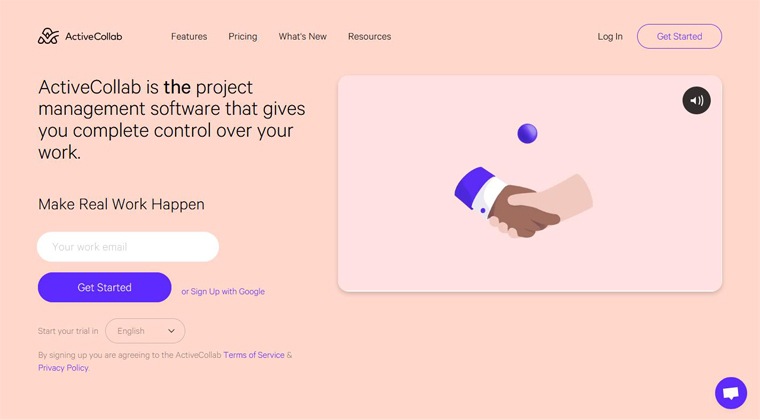 ActiveCollab, a project management software enables the users to have complete control over the work. It is a tool that enables the software development team to stay organized while the team members outgrow email. ActiveCollab is one such project management tool that has the specialty to offer a great project collaboration with functions like @mention for communication and collaborative text editing.

Features of ActiveCollab:
With ActiveCollab, task management and resource management becomes very easy. All the work of any project is done in one place.
Task filtering is a feature of ActiveCollab that Immediately searches whatever you want.
Email integration is easy with this software.
It enables a seamless workflow.
Adapts to any type of workflow.
Time tracking features are available with this tool and it enables users to track the work and time of reports.
Benefits of ActiveCollab:
With the help of time tracking and invoicing, managing team & tasks becomes easy.
It offers a Gantt-like timeline to plan projects and their tasks.
There is a shared team calendar in this tool that enables easy collaboration.
Kanban cards are also available.
ActiveCollab Pricing: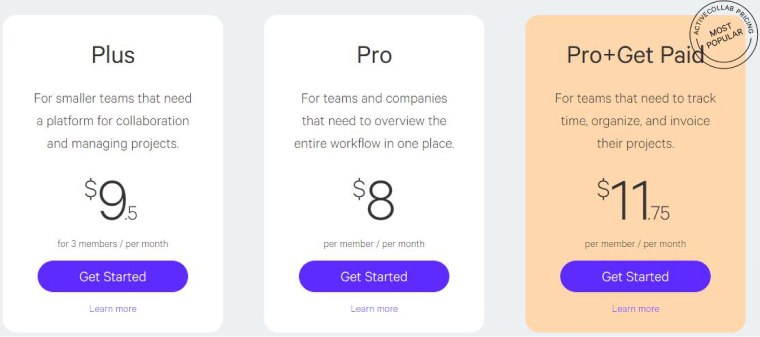 The basic plan of ActiveCollab is known as Cloud and its cost is $25/month for 5 members. This is for 5GB space and if the user needs more space, the price is $299/month for n-number of members that offer 500 GB space.
Another plan is known as Self-Hosted and it costs $999.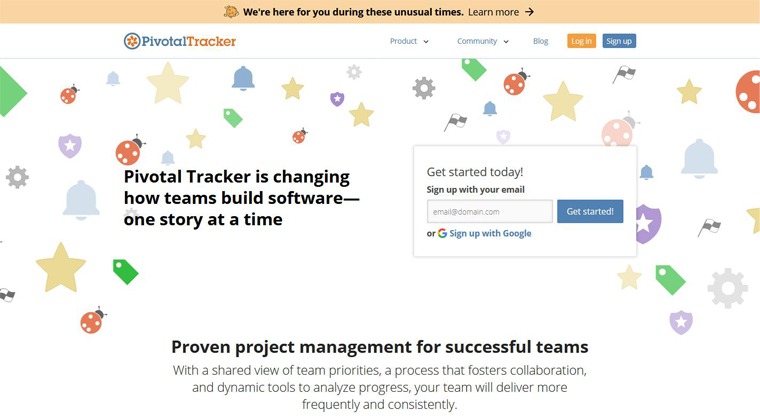 Pivotal tracker is a proven project management software for successful project development teams. This is an ideal agile project management software for both web and mobile developers.

Features of Pivotal Tracker:
Pivotal Tracker enables developing and keeping track of all the project development tasks from start to delivery.
It enables automatic project planning as per the velocity.
With Pivotal Tracker, the concept of a multi-project workspace is very much possible.
Pivotal Tracker offers an analytical representation of project trends, cumulative flow, released reports, burnup, and more.
Benefits of Pivotal Tracker:
One of the main benefits of this best agile project management tool is that it is user-friendly.
Pivotal Tracker provides a lot of options for integration and this helps in extending the agile projects' functionality.
This project management tool is also available on the iPad.
It enables tracking important aspects on a single page view.
Pivotal Tracker Pricing: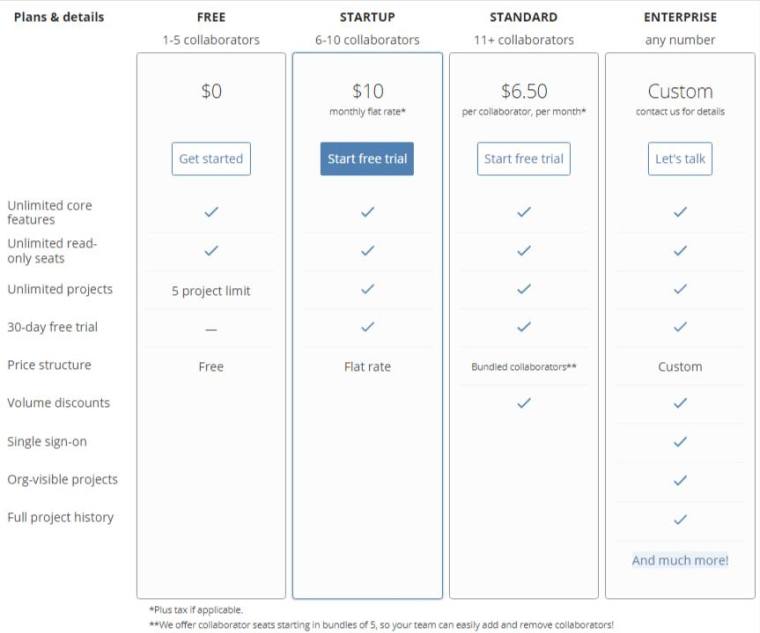 Pivotal Tracker is free for team sizes up to 3.
It is also free for projects that belong to educators or public service.
The basic plan of this task management tool is known as Startup and it costs $12.50/month for around 5 collaborators and $29.10/month for around 10 collaborators.
The advance plan is known as Pro and it costs $62.50/month, $125.00/month, and $250.00/month, for 15 collaborators, 25 collaborators, and for 50 collaborators respectively.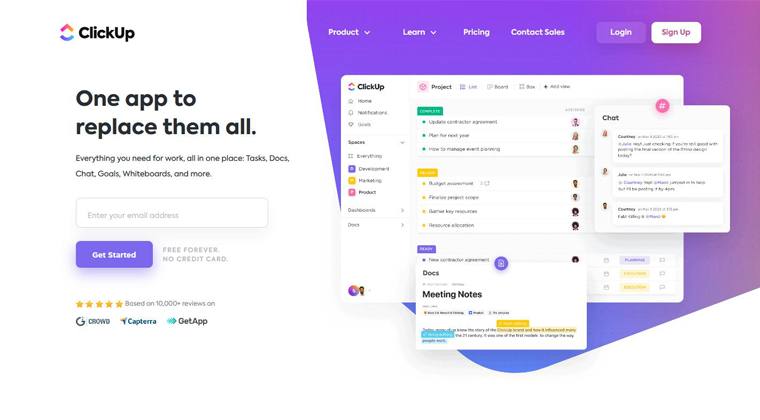 ClickUp is another top agile project management software available in the market. It is a tool used by agile teams who want to work on a cloud-based platform for task management, process management, and time management. ClickUp comes with various templates which makes project management, document management, and backlog management easier.

Features of ClickUp:
ClickUp offers real-time collaboration features.
You can get a different look at the dashboards when it comes to ClickUp.
With ClickUp, the project management team can get multiple views that include Workload View.
It offers automation.
Benefits of ClickUp:
With ClickUp, the software management team can easily drag and drop the functionalities that are available.
It offers different templates.
It comes with advanced filters, search, and sorting.
This agile project management tool can be utilized to manage multiple projects.
ClickUp Pricing: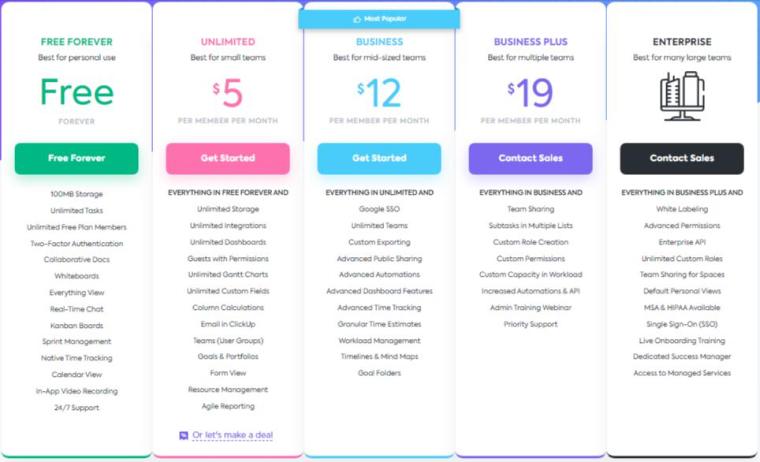 The Unlimited plan of this tool is $5/member per month.
The Business plan of this software is $9/member per month.
To get the Enterprise-level plan, one has to get a quote.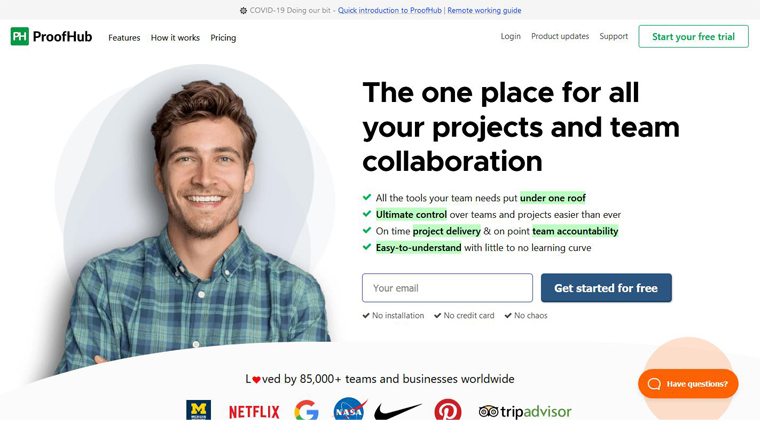 ProofHub is one of the best agile project management tools that enable the dev teams to add flexibility with its multiple views like Kanban view, task view, calendar view, and Gantt chart/timeline view. It also offers efficient team collaboration by providing dedicated space to carry out real-time discussions. Besides, with the help of this software, the users can easily create custom workflows that can help in establishing clear work processes for the team.

Features of ProofHub:
It offers Kanban boards and custom workflows.
Task management becomes easier with this agile management software.
Project managers can view the Gantt charts and project timeline easily.
The group chat tool is available with ProofHub.
Time tracking is easier with this tool.
It offers custom reports and online collaboration features.
Benefits of ProofHub:
One of the main benefits of ProofHub is that it is a straightforward and simple tool to use.
It comes with advanced functionalities that can be accessed from anywhere.
It offers mobile optimization and amazing customer support.
The core features of ProofHub are very helpful when it comes to handling multiple projects.
ProofHub Pricing: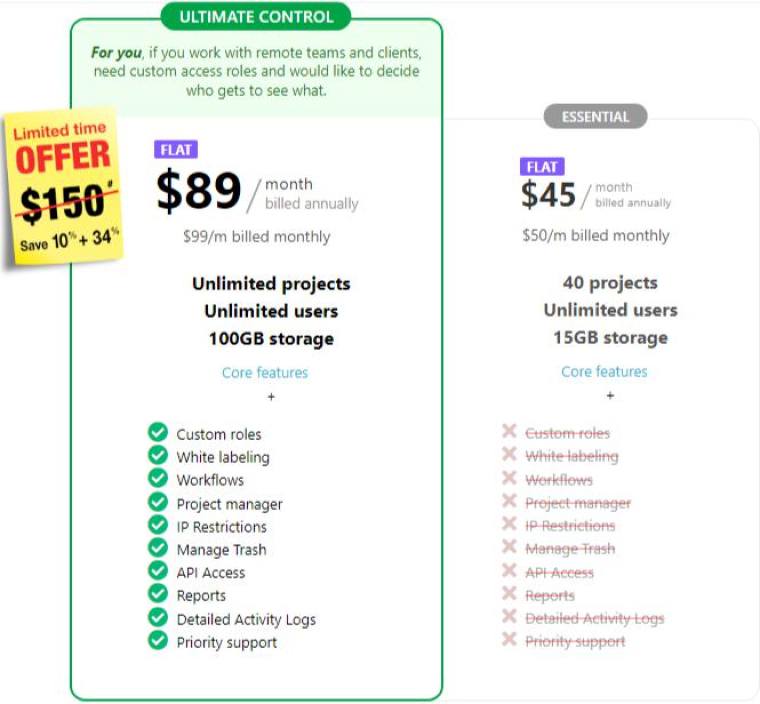 ProofHub, the project management tool comes with $89 per month fees for n-number users. The users can also get a free trial.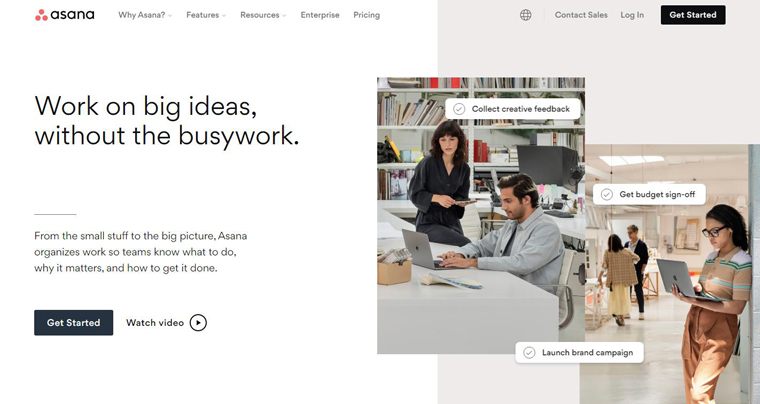 Asana is one of the most used cloud-based project management software by software development companies that enable the teams to map out all the details of the projects and then plan the work accordingly. This tool enables the team members to easily adapt to it.

Features of Asana:
Asana is a free tool that provides a basic search option and dashboard.
It generates detailed progress reports for the team.
It notifies the agile teams for using a personalized inbox.
This tool sections the group tasks and displays them in a list.
It offers a Gantt-style view that shows how different projects fit together.
It enables you to prioritize and schedule tasks on Asana's calendar.
Benefits of Asana:
Asana helps team members to stay on top of all the big projects and tasks.
With this tool, it is easier to create weekly sprints and manage work asynchronously.
It enables group conversations for any task or project.
The agile project management team can easily communicate with the other team members through this tool.
Managing freelancers is also possible with Asana.
It also reduces the number of meetings.
Asana Pricing: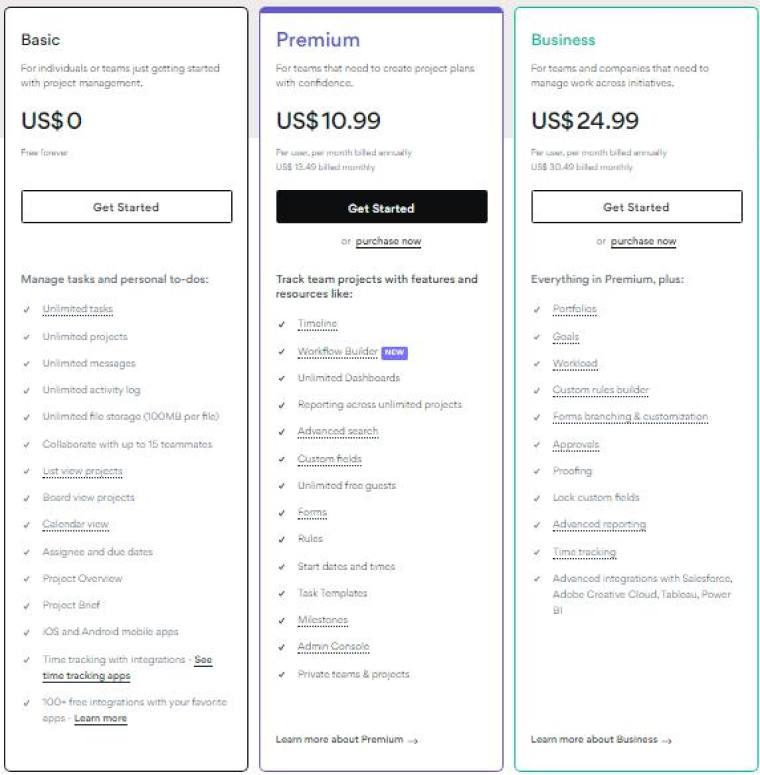 Asana comes with three different types of forms. Free, Premium, and Enterprise. The cost of the premium plan starts from $9.99 per/month per member.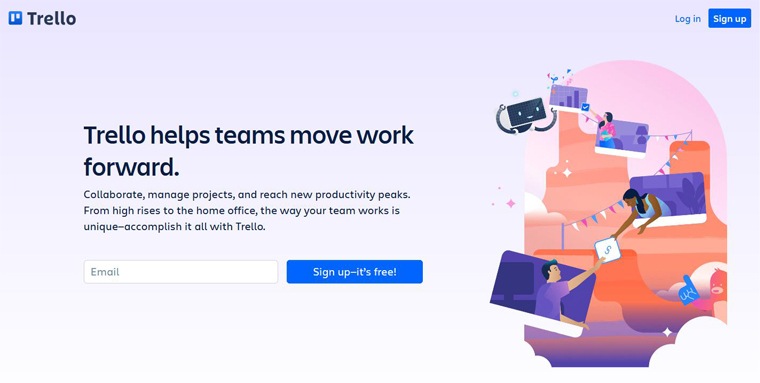 Trello, a top agile project management software is very simple and straightforward to use. It comes with a very low learning curve which makes it smooth for the developers to work on it. It requires minimal effort for managing the project and also enables the team members to start off the visual dashboard perfectly. Trello is a tool that comes with features like boards, lists, and cards that can help in managing tasks very easily.

Feature of Trello:
Trello comes with lists, cards, and a project board.
It helps in managing projects, tasks, and creating project team spirit.
It offers a no-code automation feature to reduce workload.
Benefits of Trello for developers:
Trello offers cloud-based boards that enable the agile teams to handle greater workflow and task visibility.
It comes with drag and drops timelines that help in adjusting deadlines easily.
A timeline view of Trello for an overhead view of the complete project.
Being a cross-platform tool, it supports all the devices like tablets, mobile devices, and desktops.
It offers third-party app integration and developer API.
Trello Project Management Pricing: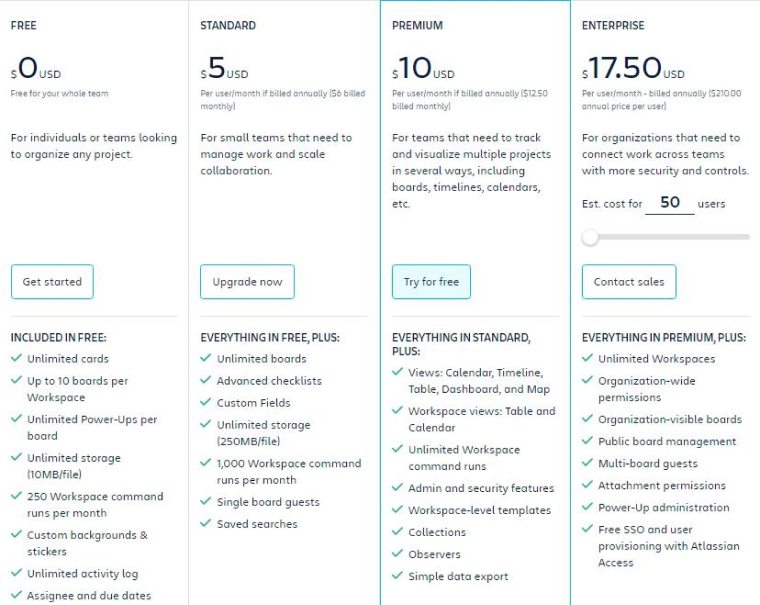 Trello comes with a free version that offers unlimited cards, storage, users, and activity logs. It also offers a business option that allows users to access features like unlimited boards, admin & security approaches, and several view options. The business plan costs $10 per user.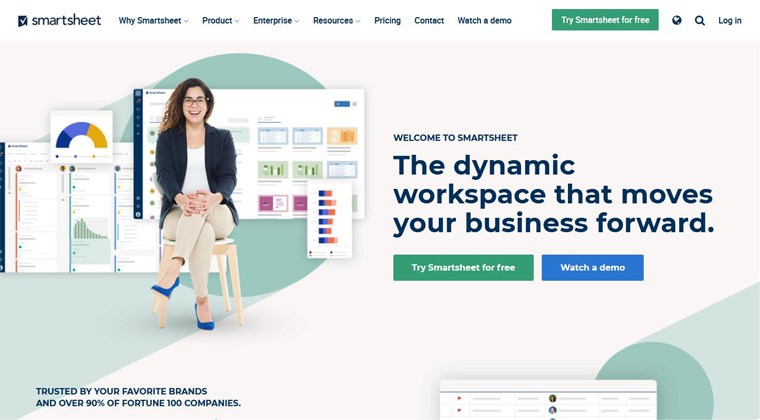 SmartSheet is one of the top agile project management tools that enable the dedicated software development team members to collaborate on tasks and projects like tracking marketing campaigns, managing the operation, and planning events. It is an online work execution tool that considers many different solutions for business purposes like different industries and roles.
SmartSheet is a tool that unifies cross-functional priorities. Besides, it comes with free and open collaboration approaches that enable the experts to create software development teams without limitations. There are over 80k brands that rely on SmartSheet for their work and project management tasks.

Features of SmartSheet
SmartSheet offers user management, security, and single sign-on capabilities for project development and management team members.
It is a tool that helps in simplifying the planning and budget of the project.
It also enables automating actions with the use of very simple rules.
Benefits of SmartSheet for Developers
SmartSheet is easy to understand and use .
It helps software developers to create real-time Gantt dashboards and charts.
Automation in project management tasks is possible for the software developers with the use of SmartSheet.
SmartSheet Pricing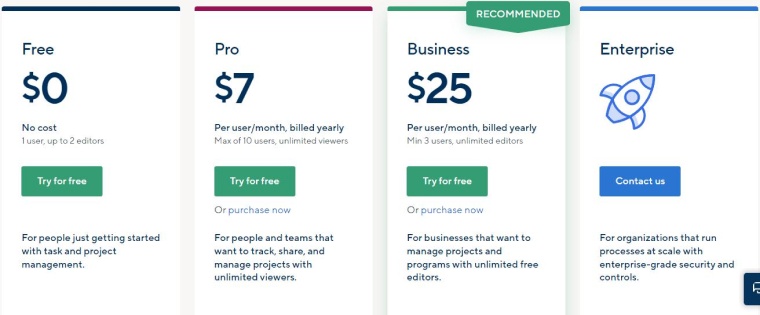 SmartSheet offers a free trial to the users.
The basic plan of this agile project management tool starts at $7.00 per month. If non-profit firms or schools or government agencies want to use this tool, they get additional discounts on annual subscription plans.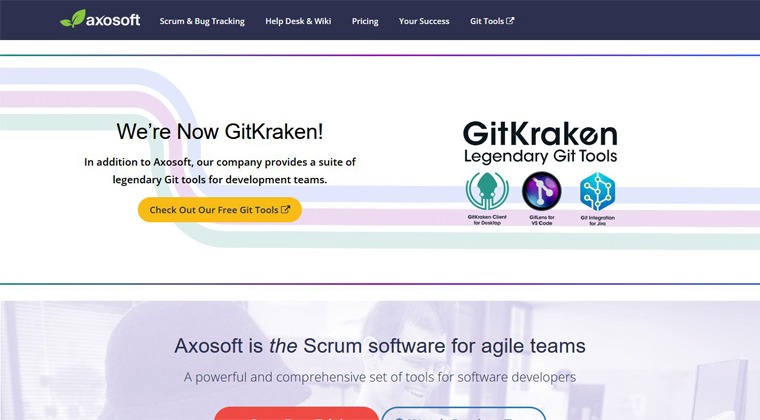 Axosoft, a top agile project management tool is used by the developers because of the Scrum framework. It comes with an interface that enables the project management team members to create plans, make the right process, and collaborate effectively to solve and tag issues as they come. Axosoft offers a Help Desk feature that enables the users to turn the emails into support tickets. And the clients get their own portal that enables them to get feedback from the team and communicate their requests. And this is the type of communication that enables the team members a lot of time. In addition to this, this tool comes with a team wiki that offers a lot of space to share specific details and information about the project.
Axosoft is basically a tool that enables bringing all the project's details together and the team member's data.

Features of Axosoft
Axosoft enables users to have a client portal that supports customer interaction.
It offers collaboration tools and tracking facilities like milestones, time, expenses, and cost-to-completion.
Gantt charts are available to track progress.
It offers management features like portfolio and budget.
Because of its agile approach, it offers flexible support and a help desk.
Team wiki is also available with Axosoft for sharing information.
Benefits of Axosoft for Developers
Developers get access to strong data visualization.
There are clear schedule views and precise time-tracking facilities for sprint management.
The experts get well-organized and highly customizable workflows.
Burndown charts are also available to have a clear progress chart of team members.
Axosoft Pricing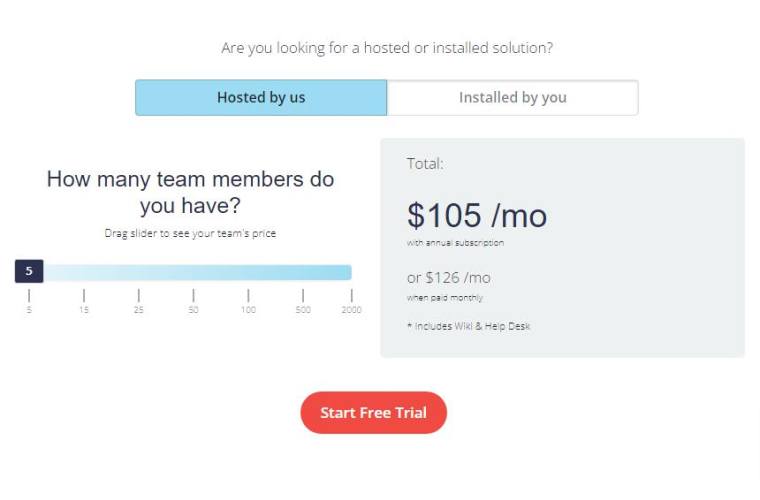 Axosoft offers a 14-day free trial to the users.
Its cloud-based plan starts at $105/month and this plan gives its access to five team members.
The installation plan starts at $1,250 for five team members
3. Conclusion
As seen in this blog, agile is one of the most popular utilized project management concepts. There are many different agile project management tools available for the use of small or big-size companies. And some of these best agile tools are listed here in this blog. These tools for software development projects come with various features that can help project managers easily handle different projects and their tasks. But which software is good for the firm, is completely up to the type of company and its projects.