Azure portal, Microsoft's public cloud service, is the optimal answer for the majority of enterprises requiring contemporary cloud services. There are multiple subscriptions in Azure cloud resources. Recognizing Azure subscriptions may save companies time and money. The business must understand the architecture and functionality of Azure subscriptions. This article aims to assist organizations in evaluating the Azure subscription that best meets their objectives.
1. What is Azure Subscription Hierarchy?
Before determining the best Azure subscription for your organization from the various types of subscriptions available in azure, it may be useful to understand the data separation structure that Microsoft employs.
1.1 Azure Tenant
The tenant is the apex of the Azure subscription structure. Tenant is generated by definition with the first membership, but a new Azure Active Directory instance also creates an azure account on the Azure cloud. This can be created using any of the Azure AD (Azure active directory) or Microsoft account.
1.2 Azure Subscriptions
Every Azure AD tenant may have multiple Azure subscriptions. The grade of subscription at which the consumer invoiced is depending on consumption. In addition, it enables a logical separation for administrative simplification. A firm can ordinarily have a primary tenant, and each of its cloud-using divisions can have multiple subscriptions for their individual Azure account environments.
1.3 Azure Resource Groups
Resource groups facilitate the creation of logical and billing separations between azure technical resources. Every database might have a distinct billing boundary depending on what azure's cloud-based services have to offer. The billing reports for multiple resource groups are compiled, issued in a single business unit/ invoice, and are much more simply controlled at the subscription level.
2. Types of Azure Services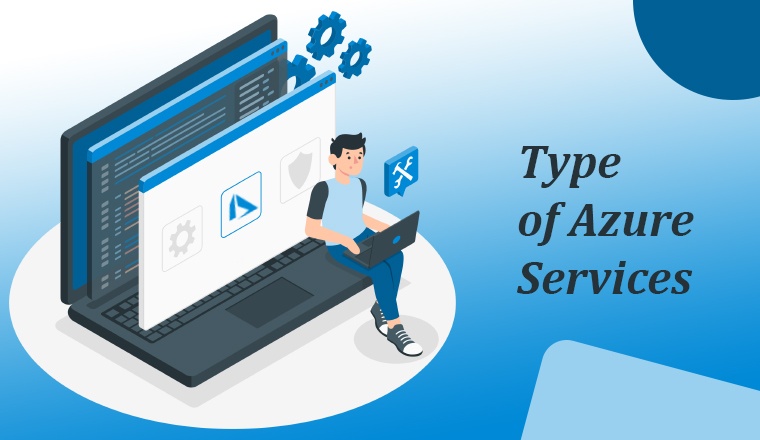 Payment mobility is one of the most significant benefits of cloud services like Azure. Depending on the needs of the users, the same resources could be obtained via several payment schemes.
2.1 Sponsored or Trial Subscription
In this subscription plan, Microsoft gives accessibility to a set of resources for a limited length of time, a set number of credits, or a mixture of the two. Microsoft will often want credit card information from consumers in order to authenticate their identity and turn them (free account) into paying members. These memberships (free accounts) may disable some features accessible to paying customers.
2.2 Pay-as-you-go Azure Subscription
The pay-as-you-go approach might be the most cost-effective azure pricing option for paid memberships, and therefore the most popular option. This is due to the fact that even customers and small enterprises with limited budgets may access enterprise-level capabilities for brief periods at inexpensive prices. One may manage your expenses by reducing the resource utilization.
2.3 Enterprise Agreement (EA) Azure Subscriptions
Enterprise Agreement subscriptions are high-volume licenses that demand companies to commit a set quantity of resources for a specific period of time. These subscriptions are mitigated for their lack of versatility with substantial promotions and other benefits, such as the ability to utilize on-premises licenses in conjunction with Azure resources.
2.4 Azure Windows Virtual Machines Desktop Reserved Instances
Individuals and small to medium-sized enterprises can secure their Azure Virtual Machines for up to 3 years duration with this subscription type. Users have the option of paying upfront or on a monthly basis, and they may receive considerable savings and preferential access to computing resources in Azure cloud data centers.
3. How Can You Use Azure Resources to Scale the Environment?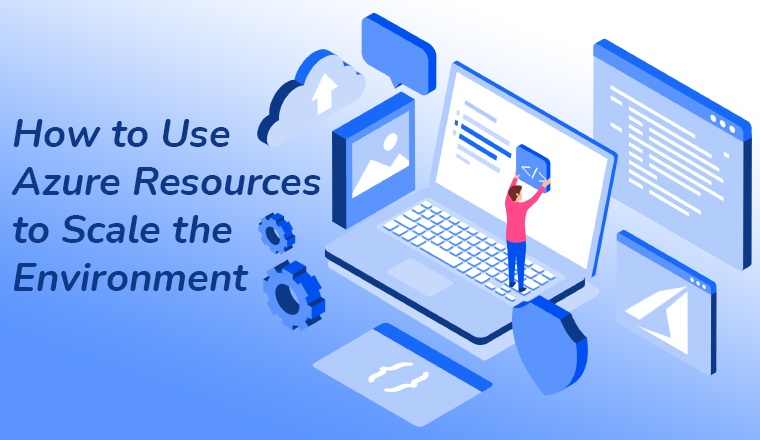 Organizations frequently utilize several Azure subscriptions to circumvent subscription-level constraints. You may implement a number of tactics to guarantee that your Azure subscription successfully grows the ecosystem and maintains Azure resources.
Based on the structure of business, one can generate more than one subscription to grow your environment after you've created your original subscriptions. Consider the subscription constraints placed on certain resource kinds before scaling for additional subscriptions. If a single subscription has limited resources, you may need to generate multiple subscriptions.
You may take the following into consideration before you scale your subscriptions:
Consider the expenses of data entry and exit between memberships.
Consider organizational goals such as administration, relocation, management, invention, and protection.
You can manage azure resources and shift them across subscribers based on where they belong finest.
Also, there are various options for deciding how to acquire and configure extra Azure subscriptions. Several are as below:
Workload separation: As additional workloads are introduced to the cloud, you may separate subscriptions based on operational and non-operational management groups in line with the workload division plan.
Application category: Subscriptions can also be segmented based on variances in access restrictions, business requirements, data protection requirements, and compliance requirements. You may also classify subscriptions according to whether your apps are mission-critical, susceptible to legal constraints, or part of the expense of products supplied.
Functional line: Memberships can also be grouped across sectional areas like IT services, finance, and sales.
Business unit: Using an organizational hierarchy, subscribers may be categorized by company unit or even by profitability.
Geographic region: If your firm has worldwide operations, you may additionally classify subscriptions and customers by geographic location.
Further Reading On:

AWS Lambda vs Azure Functions : Serverless Computing
4. Conclusion
Microsoft Azure offers administrative capabilities and services to establish policy-based control for all on-premise and cloud-based Azure services.
One of the greatest advantages of cloud computing is that its solutions may utilize as a subscription, similar to Netflix. And the concept of subscription-based Cloud services is so that customers have the freedom to pay based on their resource needs and consumption.
Azure offers numerous levels of subscriptions and programs that you can customize to meet the needs of a wide range of clients.