The necessity for medical services has surged in recent times. In conjunction with the industry's fast digitization, more software technologies and processes like healthcare software development are becoming available in healthcare facilities. Software solutions are developed to streamline everyday operations, handle billing, paperwork, and inventories, and relieve doctors of general load..
The hospital management software system is one of the largest exclusive systems; in this post, we will examine HMS as well as its primary benefits and features.
The market for hospital management solutions is anticipated to expand at a CAGR of approximately 12.48% between 2021 and 2027.
1. What is a Hospital Management System?
When asked to the oncology specialist of India, this is what he has to say. Read his Quora answer here: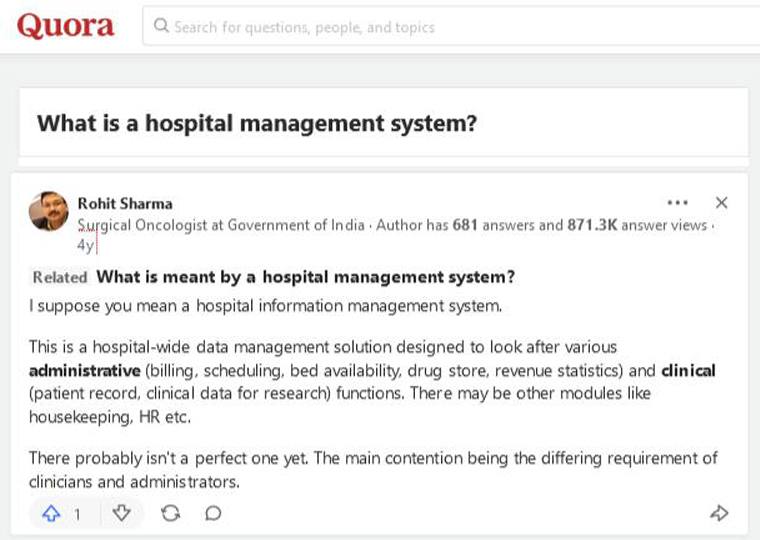 A hospital management system (HMS) is a self-contained or cloud-based clinical management platform that collects and combines information from all sectors to streamline internal processes.
At its foundation, the hospital management system(HMS) attempts to streamline physicians' workflows, minimize expenditures, eliminate mistakes, and improve patients' health outcomes. Nevertheless, it involves a broad range of responsibilities, as the platform supervises each hospital division or department.
Healthcare systems store information on physicians, patient information like their medical history, lab data, health products, consultations, invoices, and insurance, as well as reports to aid in overall patient care.
The worldwide market for innovative hospitals is projected to reach USD 164.88 billion by 2030, with a compound annual growth rate (CAGR) of 17.2% from 2021 to 2030.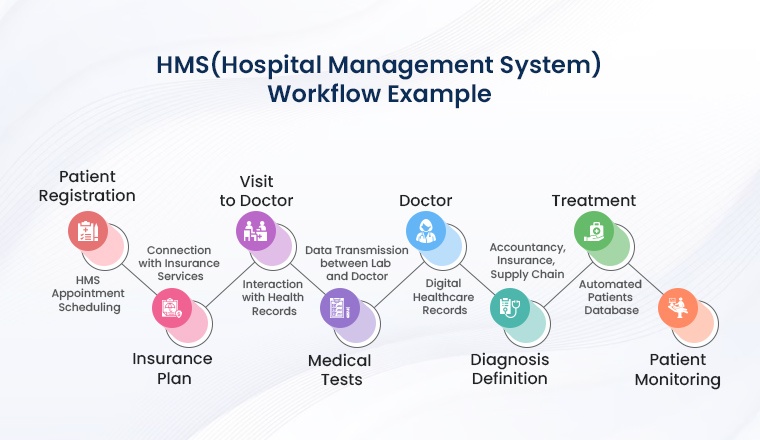 2. Benefits Of Building Hospital Management Software
Great solutions are created via thorough knowledge of consumer demands, competitive analysis of the market, and the mutual interest of consumers and enterprises.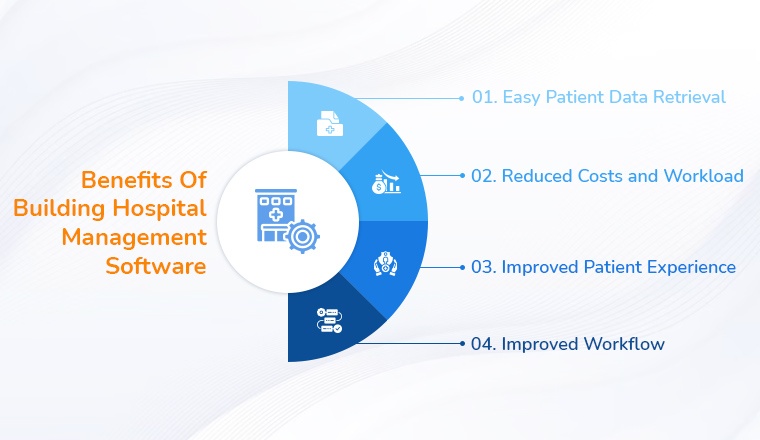 The following are top benefits of inventory management systems
2.1 Easy Patient Data Retrieval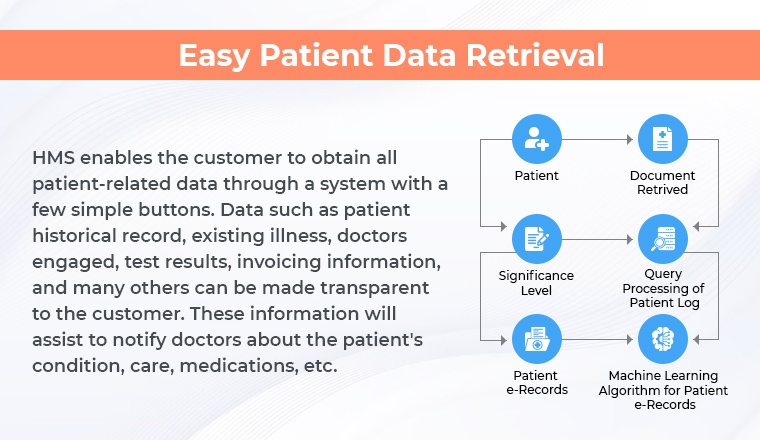 Hospital management system(HMS) enables easy accessibility to all patient information via a network with a few screen taps. Patient data, present disease, the status of healthcare providers, test results obtained, and medical billing information, among others, all be publicly disclosed to the customer. This information will assist in connecting the patient's points, such as precise diagnosis, associated therapy, and drugs.
2.2 Reduced Costs and Workload
Efficient resource allocation is critical to providing quality treatment and maintaining the company's core health. A maintained workload and effective financing, especially, enable the facility's success optimally. Particular matter enabled by advanced scheduling software can also actually boost doctor-patient dialogue. Additionally, if all information and payments are retained in the software, it is feasible to maintain track of health, patient data, and account information.
2.3 Improved Patient Experience
Enhancing the accuracy, accessibility, and reliability of hospital management software improves the quality of care and satisfaction, while also considerably enhancing the productivity of a medical practice's activities.
Appropriate data management can help avoid complications in medical services like prolonged care for individuals in urgent need of emergency treatment. Therefore, hospital management software increased the quality and accessibility of health care to its primary patients who are healthcare providers and patients.
2.4 Improved Workflow
Utilizing software that is capable of managing all forms of patient records, supplies, outcomes, and monitoring greatly increases a hospital's productivity. Additionally, the app dynamically analyzes information, leading to a faster-operating process and the elimination of time-consuming, monotonous operations that people must perform.
As the second most common source of medical mismanagement, human mistakes may be greatly reduced by the adoption of the hospital management system. For instance, efficient data management reduces the possibility of duplication, document mistakes, and other problems.
3. The Core Feature of Hospital Management Software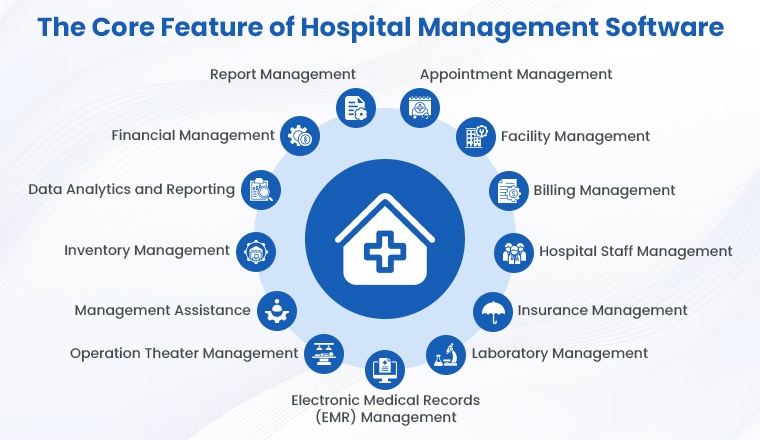 3.1 Appointment Management
If visitors schedule an appointment for a consultation, the Hospital Management System matches patients with the available expert or with the clinician they choose. It assigns patients based on their ailment and the doctor's field of competence.
If health treatment is required at the patient's residence, the system verifies the availability of specialists for direct consultation. Likewise, assignment is determined by availability.
3.2 Facility Management
Each healthcare facility is required to keep track of hospital beds, the occupant situation of spaces with specialized treatment, and other pertinent information.
HMS collects the info on entry basis so that you can stay updated with the current situation. Your assistant can effortlessly verify and relay data from the system to people who request it.
3.3 Billing Management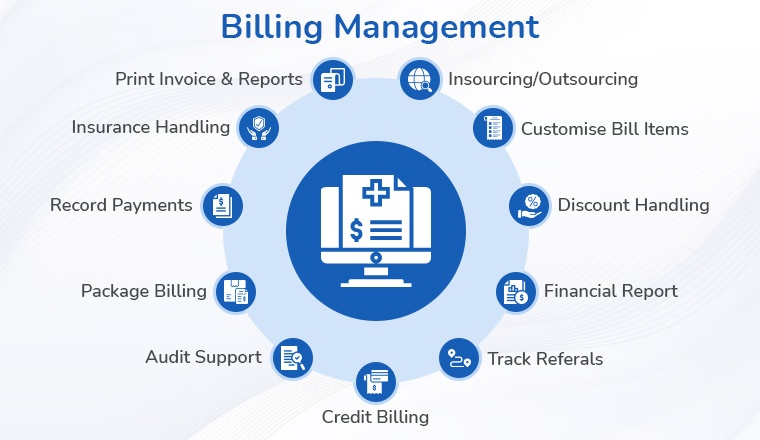 With the feature of billing management, you can link your payment details according to therapies, laboratory tests, and radiography prescribed. On Special offer Authorisation, notifications will be delivered. Fully automated collection of past due balances can also be paid with the option to pay prior to and following the counseling feature.
3.4 Hospital Staff Management
The staff management modules establish a foundation for the organization of human resources in your institution. It is updated with the record like staff's job role as well as their operational field along with critical data such as their personal info.
It enables you to become acquainted with health care staff without having to go through a mountain of papers. Additionally, it helps you to organize the employment process according to the facility's requirements.
3.5 Insurance Management
Insurance Management is a feature of HMS that collects and manages patients' insurance information. It keeps the data of information like the Reference number or ID of policy issued under respective companies and other relevant details upon request.
The scripts used in such software makes it seamless to work upon facts, and helps in insurance validation as well as adds up to overall patient billing as a record.
3.6 Laboratory Management
The laboratory management feature displays information about the numerous lab tests conducted on individuals. It generates reports as required and preserves all data in one location.
3.7 Operation Theater Management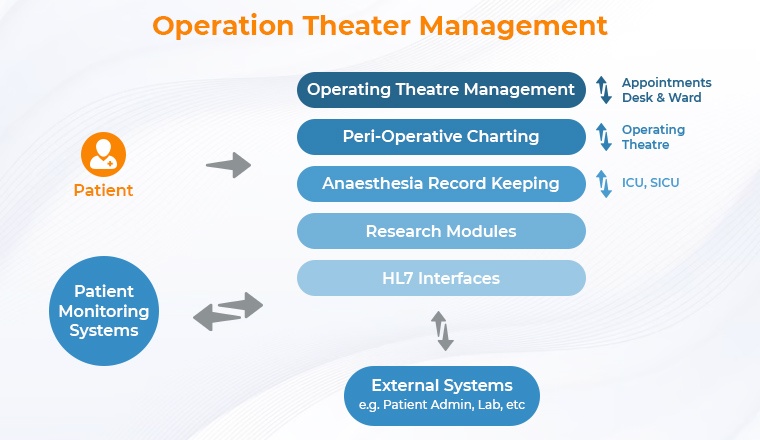 Customers can be notified automatically of test findings. Laboratory alerts, such as email and SMS, are issued from the Automatic Lab Alert component.
3.8 Management Assistance
This component collects data on various patient demands, feedback, and suggestions.
Additionally, it guarantees that these inquiries and issues are effectively addressed.
3.9 Electronic Medical Records (EMR) Management
Electronic medical records software acts as a central data repository for all vital client care data, including medical files, consultations, immunizations, prescriptions, and physician's observations.
The Electronic Medical system is essential for patients, clinics and doctors. Let's see how!
As medical technologies matured, fresh and upgraded functions and features were introduced, but the basic set was kept unaltered. Nevertheless, as a result of the worldwide epidemic and the sector's rising digitalization, simplified, comprehensive, encrypted, and durable EHR and invoicing this software will be necessary.
3.10 Inventory Management
Every primary care is inextricably related to pharmaceutical corporations, and the ability to prescribe and get drugs is a desirable quality for the majority of physicians.
Not only does it reduce the lengthy hand-written prescribing procedure, but it also assures the security and conformity of therapy. Usually, computerized order management includes features:
e-Prescribing
Medication Tracking (eMAR)
Computerized Physician Order Entry (CPOE)
When a doctor prescribes many medications, a key benefit of a software platform is to identify which elements are incompatible and to deliver proactive alerts and suggestions. Additionally, this form of technology assures guidelines and the detection of any difficulties associated with the administration of recommended prescriptions.
3.11 Data Analytics and Reporting
Medical professionals demand analytical reporting capabilities in their hospital management systems in order to have a better understanding of processes and identify performance shortfalls. Additionally, by harnessing enormous volumes of information, financial figures may be more precise.
Smart analytics is used in hospital management software to discover issues of consideration, such as excessive expenditure, limited information, transaction difficulty, or anything else. Additionally, it should contribute insights and recommendations for ways to optimize customer care.
3.12 Financial Management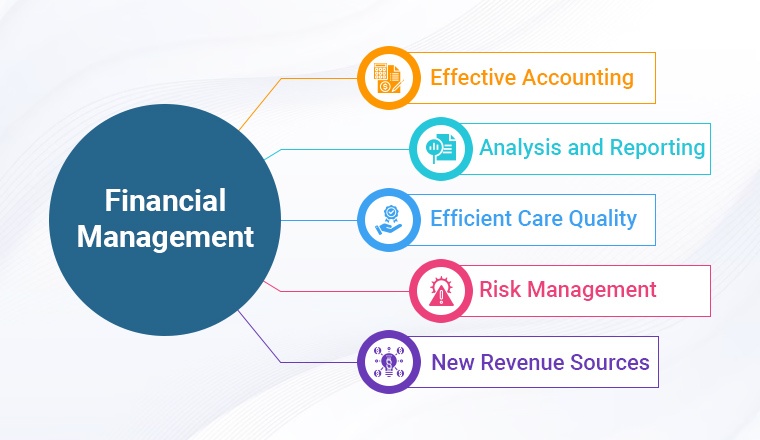 This element is in charge of the facility's financial operations. It collects, saves, and shows the payment activity to patients or clients.
Furthermore, it tracks the facility's costs, income, and other financial information.
This aggregation reduces the burden and effort associated with examining a monstrous stack of datasheets.
3.13 Report Management
The Report Management feature collects and saves all of the facility's files.
When it comes to accounts reporting, it examines productivity measures to determine the revenue of the firm. Additionally, it gives a comparative study of annual reviews over several years.
4. Key Limitations Of Hospital Management Systems
Data Privacy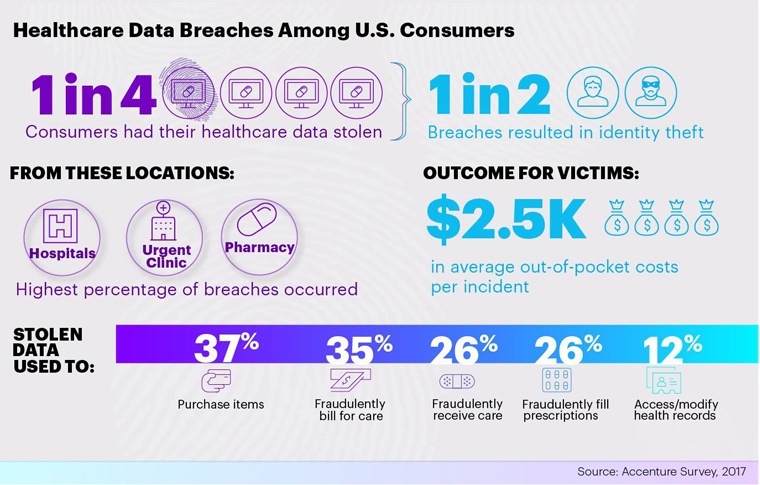 Hackers and attackers frequently target medical facilities and healthcare management systems. Apart from user whereabouts, phone numbers, and identifiers, mHealth applications and services gather medical records that are potentially valued for thousands of dollars on the black market.
Thus, patient records are one of the most important pieces of material, and safeguarding it imposes certain constraints. I recommend the following approaches to improve data security in hospital management systems:
Train hospital personnel; prohibit entry to information and apps; establish data consumption rules; secure data; perform frequent risk evaluation; utilize off-site information backup;
Adhere to HIPAA's privacy and security requirements.
HIPAA Compliance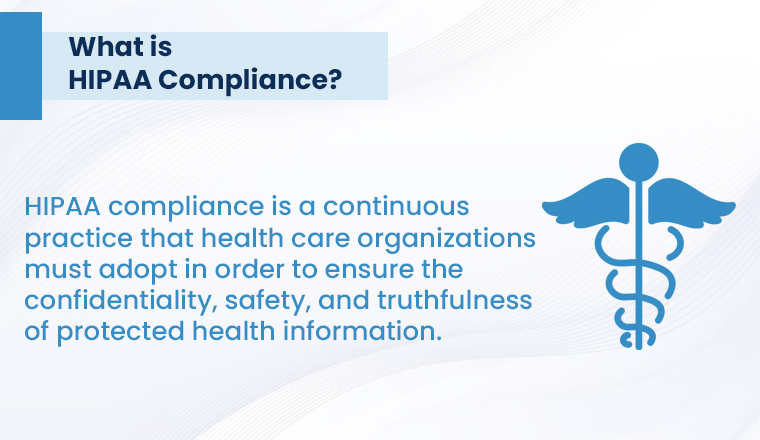 The most effective method of protecting patient records is simple — HIPAA compliance. HIPAA's purpose is to safeguard both patients and medical professionals' sensitive info. Regrettably, there is no comprehensive listing of HIPAA-compliant solutions, which places constraints on the construction of a hospital management system.
Tolerance Issues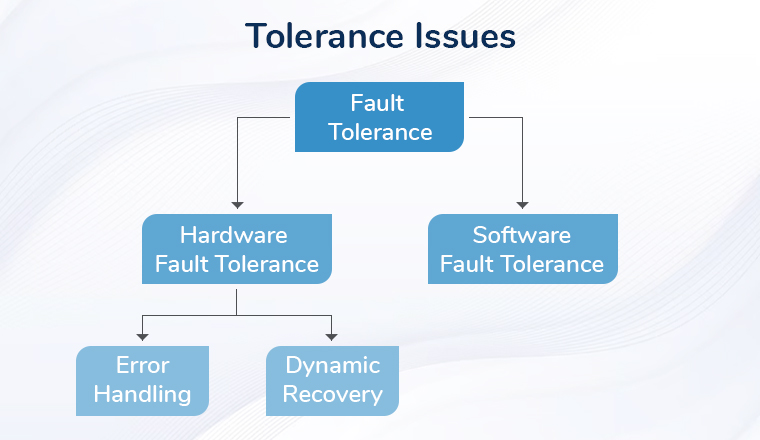 I've already discussed the merits of hospital management systems, such as enhanced client service and care. However, there is one more downside to mHealth: a lack of patience.
For instance, hospital staff refrain from requiring patients to post their personal images on their profiles. As a result, they swap them with wildlife images. Well, who isn't a fan of animals? However, it was discovered that certain animals may also be violent that patients tend to take it personally and that is when the tolerance issues arise. As a result, staff spend more time selecting animals with a neutral connection.
To keep it straight, tolerance issues may occur suddenly, so be prepared and constantly review to ensure consumers are pleased operating your software.
5. How Much Does It Cost To Develop A Hospital Management System?
Stage-wise cost to develop hospital Management system
The precise budget of the HMS development is influenced by three factors:
Outsourcing
Rough Project Costs
Product Discovery
UI/UX Designer
Development
QA
Eastern Europe
$30-70/hr
$30-70/hr
$30-80/hr
$15-60/hr
Western Europe
$50-100/hr
$50-100/hr
$60-100/hr
$30-65/hr
South America
$30-60/hr
>$40/hr
$30-60/hr
$25-70/hr
Asia
$20-30/hr
> $20-25/hr
>$25-30/hr
>$20-25/hr
Your development team's location
Type of contract
The project's complexity
Thus, the expense begins at $150K and may increase to $200K with the addition of an admin dashboard for administering patients and physicians.
Consider the following scenario. If you engage a crew within Eastern Europe at a fee of $50 per hour, the cost of developing a moderate hospital administration software would be around $210K. The fee includes research, user experience, user interface design, and production. If you choose to begin with MVP, the cost will be approximately $173K.
6. Summary
Digital innovation is required in all sectors of modern life. Healthcare is at the forefront of this movement, and one of those developments is the development of hospital management system initiatives.
HMS is a way to gather all electronic health records and automate the majority of hospital processes. There are several hospital management systems, and you are free to include any or all of those into your HMS.
The characteristics of hospital management systems are critical to their growth as the healthcare industry is shaping a new world. You must meticulously select functionalities for each user position to ensure they meet their requirements. Additionally, there is a privacy protection concern. You should place a higher premium on integrating reliable solutions in the HMS in order to safeguard users' information. Additionally, we strongly encourage paying attention to things and designing an app that is as flexible and impartial as practicable.
If you have any remaining queries or want assistance in establishing a hospital management system, please do not hesitate to contact us. We will gladly assist you!