Years of experience in dealing with multiple projects all with different languages and platforms is overwhelming. Every app or language you develop, But there is one thing that is not overwhelming when it is not the same when you use .NET framework for building apps. Several third-party development tools have grown quite a popularity. To gain first-hand knowledge, you must have knowledge of the most important and effective development tools available in the market. Having dealt with variety of projects either complex and simpler different projects and under different priorities, I felt like sharing the essential dot net development tools used most on a daily basis.
Table of Content
1. 10 Essential Dot Net Development Tools That Every Developer Should Know
Here is the list of essential .NET developer tools has been developed. His own comments, usefulness rating, and top five resources are all included in the collection. Let's look at the 10+ most important dot net development tools that every.NET developer should have.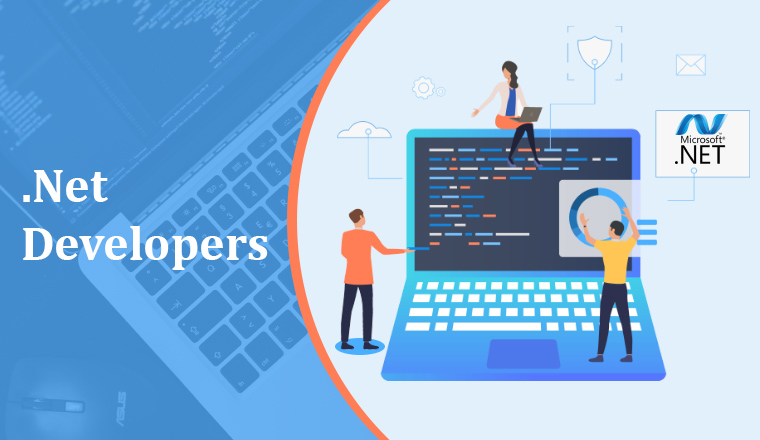 1.1 Visual Studio
Visual Studio is a lightweight yet powerful source code editor by far and with the most comprehensive IDE that every .NET developer recommends. Its IDE offers .NET developers with the most productive and efficient way to get results from all the ones available in the market. Thanks to well-designed features of Visual Studio like code completion, code suggestions, easy access to object definitions, and debugging and profiling tools. It also has a user-friendly interface that integrates with many source control systems, such as Git, making it simple to see and manage branches.
It features offer robust built-in support for languages like JavaScript, TypeScript, and Node.js, as well as a large ecosystem of extensions for additional languages and runtimes (such as C++, C#, Java, Python, PHP, and Go) (such as .NET and Unity).
Year of initialization-2012
Compatible on Platforms- Windows, macOS and Linux.
Cost-$14.95/user approx (it may vary with geographies and currencies)
Available in: 13 languages
1.2 NuGet
NuGet is an open-source software with an easy-to-use interface for developing and browsing NuGet packages. It is developed by Microsoft specifically for .NET platforms .NuGet is your primary tool for introducing frameworks, libraries, and modules into your.NET applications; however, it is best utilized in conjunction with an extra explorer tool. The NuGet package manager, together with its Gallery, serves as a central package repository for usage with.NET. It includes around 150 thousand distinct packages and more than a million users
Year of initialization-2010
Compatible Platforms- Windows Vista and later
Type Package management system
Available in Languages- 125 international languages
1.3 LINQPad
.NET is much more versatile in developing various kinds of business applications. Every .NET development company and .NET developer will not deny the effectiveness of LINQPad. The tool that makes it possible to. Net programmers can immediately test any fragment of code and query databases using LINQ or SQL. It is popular due to its extensive output formatting, built-in debugging, and optional autocompletion. The utility makes it possible to. Internet programmers may write and automate in any language. C#, F#, or Visual Basic are examples of web programming languages.
LINQPad is specifically designed for .NET framework, but it comprehensively provides support to all types of Frameworks, Objects, and XML
Year of initialization-2010
Compatible Platforms- Windows
Cost- Freemium
1.4 ReSharper
JetBrains has created this extension of Visual Studio called ReSharper. It offers the ability to assess code quality and rapidly discover and repair problems. It also has a lot of shortcuts for rapid refactoring and navigation. Resharper allows users to provide unparalleled support to all technology languages from C#, , XAML, JavaScript, C++, TypeScript, JSON, ASP.NET MVC, XML, HTML, CSS, Protobuf, NAnt and MSBuild scripts including comprehensive cross-language functionality.
Resharper is a code productivity tool whose main job is to offer performance optimization of codes through performance. It helps developers to monitor profile to eliminate memory leaks. It is a unit runner, a decompiler which gets free on its own
Year of initialization-2010
Compatible Platforms- Windows
Cost- Freemium
1.5 Chocolatey
Chocolatey is a Windows package manager that is completely free to use. Chocolatey enables the creation and deployment of software packages using tools that you are already acquainted with. This software management solution supports a variety of Windows operating systems as well as cloud platforms such as Azure and Amazon AWS.
NuGet and PowerShell technologies has conjointly created Chocolatey. The purpose of packaging programs into "packages." Aside from NuGet, Chocolatey makes use of PowerShell (a cross-platform task automation and configuration management framework) to provide functionality that aids in the installation and updating of packages.
Year of initialization-2009
Compatible Platforms- Windows
Pricing- Freemium
1.6 .NET Reflector
One of the most well-known .NET decompiler, and static analyzer. It is also available as a Visual Studio extension. The benefit of using this tool is to debug your program and discover issues. It can even step into third-party code written in Visual Studio. It should be mentioned that the.NET reflector might help to simplify things.
Red Gate a software development company has .NET Reflector has been taken over to provide all types of software development services in .NET development services.
Year of initialization-2008
Compatible Platforms- Windows
Cost- Freemium
1.7 Postman
Postman is an Indian origin company to offer a collaborative platform for testing of APIs. It basically gives a good testing environment for http requests to any API, whether local or distant. Use Postman for the most basic tasks, such as executing rest calls and arranging requests into folders for each service or API. However, Postman has a lot more to offer, such as multiple automated testing options, environment variables, and even a command-line interface.
APIs have become indispensable in modern software development, and developers are searching for tools like Postman that make working with APIs simpler. Because of this, our community has developed organically, particularly on GitHub, StackOverflow, Twitter, and Reddit, and some of our greatest supporters often highlight how Postman has revolutionized their API processes.
Year of initialization-2013
Compatible Platforms- Windows
Users-50 million active Postman
1.8 NDepend
NDepend is a static code analyzer that integrates seamlessly with Visual Studio. The application enables for the measurement of code quality using multiple metrics as well as the visualization of its design. It also provides a bird's-eye perspective of the application's and code's organization. NDepend provides a specialized querying language for examining the application's coupling as well as the ability to assess how effectively code adhering is.
The program also compares code base snapshots, graphics and quality criteria. LINQ queries may be used to create user-defined rules. CQLinq is the name of this feature. In addition, the tool includes a significant number of preset CQLinq code rules. In Visual Studio, code rules may be verified automatically or during continuous integration.
Latest update-2020
Compatible Platforms- Windows
License- Commercial and propriety
1.9 SQL Complete
Devart developed another popular and effective tool called SQL Complete that contributes to improve developer productivity. SQL Complete can help you produce high-quality SQL code with proper formatting. SQL Complete is an add-in for SSMS that allows you to speed up query authoring, format your SQL query, rename tables, columns, procedures, and functions, and obtain information.
.NET developers and community helps business to use all the enhanced features and become next-level SQL developers. You can get access to multiple features and some of them are listed below
SQL query formatting
Code restructuring
Maintenance of code standards
Simple data retrieval
Simple snippet modification and management
Year of initialization-1997
Compatible Platforms- Almost all versions of Windows
Cost- Freemium
1.10 NCrunch
NCrunch is a comprehensive and fully automated live testing tool for Visual Studio. It gathers code coverage while tests are running, displays code performance data, runs many tests at the same time, and prioritizes recent code modifications. NCrunch monitors your code coverage in real time and displays it as markers next to your code. This makes it simple to see where your coverage is strong or weak.
NCrunch was created with a vision for large, complicated projects in mind. Optimizing and expanding the NCrunch system to match the demands of real-world systems with millions of lines of code and thousands of tests. Many of the world's most skilled.NET developers rely on NCrunch to produce test results quickly and consistently. At a glance, below is a list of NCrunch's features:
Concurrent Automated Testing Support
Analysis of Code Coverage
Metrics of Performance
Capable of carrying out tests intelligently
Year of initialization-2009
Compatible Platforms- Windows
Pricing- $159 and above per company per user
2. Conclusion
In this blog, finally, we came to explore all the essential tools required by .NET developers. We aim to bring forward all the dot net development tools that would help them develop a cutting-edge app with code analysis, using the Microsoft web platform to develop an application at their fingertips. All these tools are compatible with Microsoft visual studio for code quality analysis with static code analysis to all types of latest web applications. You are introduced into your code and you do not have to install all of these tools at once. Instead, you can customize the tools as per your project's requirements, analysis tool, web development needs, budget, and .Net developers.