When work is given to an external vendor/supplier/company vs being completed by the internal working group, this is referred to as outsourcing. However, software testing, or quality assurance, is one area where many businesses prefer to outsource QA.
Collaboration, the digital market of businesses, and other reasons have increased reliance on technology for both domestic and foreign duties. As a consequence, software testing has become an increasingly important component of the SDLC (Software development lifecycle). This approach increases testing expenses, as well as expenditures on instruments, test automation, and the needed skill sets for their deployment – all of which increase the market for software testing outsourcing.
It's tough to imagine today's information technology environment without outsourcing QA. Software developers from across the world collaborate with SMEs to optimize their supply chain operations.
This post will assist you in comprehending the major reasons why to choose outsourcing software testing.
1. Reason To Choose Outsourcing QA Services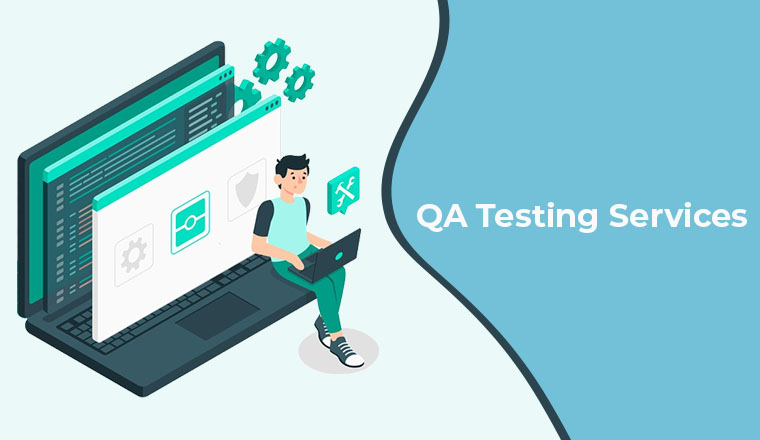 When it comes to QA testing services, businesses may tend to do it in-house or can use an outsourcing partner. It depends on businesses and what they want with the quality of their products. If they have good in-house skills, then they might not outsource it. But outsourcing is not just about saving cost, it's about maintaining the highest level of quality with software testing services. QA Outsourcing, testing, services, and test automation to an independent and third-party software testing provider that might make financial and technological sense.
So, Let's delve deeper into how outsourcing software testing services help companies reap profitable results.
1.1 Right Team of QA Engineers with the Right Plan and Right Tools
Finding a skilled QA partner is a daunting task. For that, firstly, you need to understand the difference between quality assurance and quality control to filter out your needs effectively. It is equally challenging if you choose an incorrect quality assurance outsourcing partner. The testing team should be able to assist you in mapping out your testing strategy and making critical choices. It can be the need for different sorts of testing which is necessary. In addition, the requirement for a balance of automated testing and manual testing. An agnostic expert can also help you create a test framework and pick tools that suit best for your environment.
The testing engineers may also assist you in establishing open lines of communication with clients using the developed application. This ensures and keeps the information awake among all stakeholders at all stages of the SDLC. With the introduction of digital communications in QA outsourcing, services such as video conferencing are now easily possible to establish a remote working environment. It is seamless and responsive as a shared in-house setup. QA outsourcing is reliable when it comes to experts doing software testing and meeting quality assurance benchmarks.
1.2 Domain Expertise
The most important benefit that a QA professional can provide to your SDLC is product quality. Most of the time during software development, the quality assurance team spends most of their time learning about the domain in order to grow with the industry as committed domain specialists. This allows them to test your product with the current industry trends, languages, technologies, and threats in mind. With QA outsourcing, the results get better, more robust products that are relevant to the current evolution.
Thus, we expect that the software testing outsourcing team should have complete knowledge of all types of domains and services. There are various types of test execution, which basically means we can apply different types of testing from manual testing, automation testing, unit testing, functional testing, performance testing, regression testing, and other types of QA and software testing methods. Applying the right testing method requires domain expertise to not have errors while delivering the solution. A successful QA outsourcing ensures you get the right domain assistance from the right set of QA engineers.
1.3 Reduced Cost of Acquisition/Cost Effectiveness
With numerous options in QA outsourcing companies, who do we look for if we wish to outsource QA to a world-class testing services company? The answer is quite obvious- "good quality services at a budget-friendly rate". What else we demand, that's all we need. But cost comes first and hence it is arguably the most crucial reason why savvy firms are outsourcing all of their QA and testing services to third-party QA service providers. They may employ a professional team of QA testing specialists right away instead of going through the time-consuming process of advertising, interviewing, hiring, and training them before they are ready.
The cost can be low, but it is not because they use some low standards tools or services. They cost less because the development cost in the country is low. Their best QA practices include the right set of QA tools, testing processes, test scripts, and all other testing methods that improves software quality and offers cost-effective services.
1.4 Flexibility of Resources
Whenever you look for a QA outsourcing company, make sure the chosen company has given you full control to flexibly choose over the resources. The outsourced QA team should be adept with the latest technology trends and be able to implement them in the client's business application.
Only QA outsourcing allows you to use and pay for the exact quantity of QA resources you need. Isn't this the best way of hiring resources for your software testing services? During the development phase, it is common for the program to grow more sophisticated than you had anticipated. In such cases, you require more resources and technological skills to evaluate the app. QA outsourcing can rescue the day while staying within your budget.
The outsourcing of testing services offers a faster release cycle because of the flexibility in hiring. This allows an immediate resource ramp-up or ramps it down of the QA team at the click of the time. You may also decrease the number of QA resources deployed by outsourcing QA and just pay for what you require. This is the benefit of an outsourced QA team.
1.5 Non-Financial Overhead
In a software development process, there is this increasing overhead cost of managing non-financial costs. Now, what are non-financial costs? In software development, creating a training program, keeping up with best practices, using up-to-date testing software, paying for all of the hardware maintenance required to run a decent testing lab – all are included in non-financial charges.
Non-financial terms are the ones which we do not plan in the finance budget. Hence when you consider QA outsourcing, you cannot consider this in your budgetary planning. But when you opt for QA and testing services you are saving a lot of unnecessary costs. But the outsourcing company covers almost everything from all these non-financial overhead costs. We also know that there is a Quality Assurance team that understands how to continually bring value to their department, division, and organization. You should not overlook their worth in comparison to any non-QA workers if they are not actively testing. They bring value to what you do.
1.6 Autonomous Results Using Test Automation
When you perform software testing, it is an interlinked activity. which is most effective. So when testing is done in-house, they might end up not finding errors and marketing a defective or flawed product. This may lead to dissatisfaction with the client's expectations of scalable solutions. For better software, you must hire a software testing company with a clear and unbiased objective. The development company will manage everything and will have complete control over the test design. Later, once it has been deployed the development team will have no power over them. The complete control will go towards the client.
As a result, testing, problem reporting, and tracking are all performed impartially, enhancing the product's quality standard.
1.7 Security and Standards of Software Testing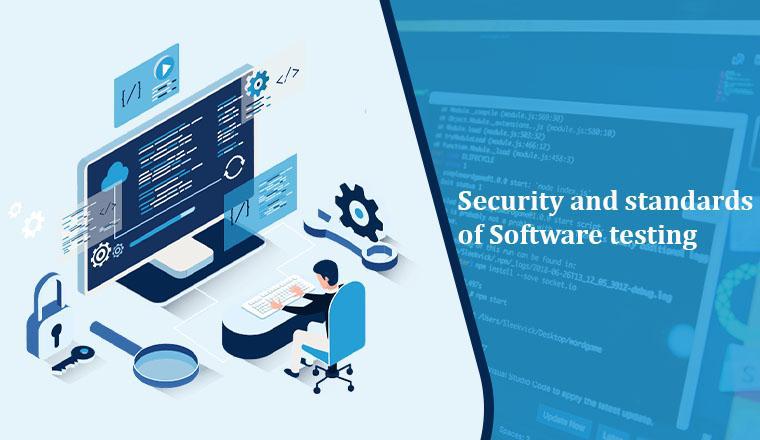 When you start to outsource, there is a QA software testing team that functions with an unbiased experienced pair of eyes. This is to ensure that your product—and the manufacturing process both—meet all of the security and quality requirements that are set out by your domain. QA outsourcing offers you independent testers and engineers to build your product to also test it, you open yourself up to a slew of tiredness and bias-related mistakes.
The QA outsourcing company takes care of everything from physical and logical security requirements They perform audit duties of mobile app testing and customer data management. There are experienced QA teams adhering to the strictest security regulations. Especially, in the case of QA outsourcing, they may also make sure your product complies with industry standards.
They perform everything from test planning to implementation to maintaining high testing productivity. The security standards adhere to all types of UI tests, functional testing, integration testing, automation testing, and other QA and testing.
1.8 Focus on Core Competencies
The QA outsourcing responsibly manages the whole software development process that aids businesses to focus on core business strengths. Outsourced QA and software testing guarantee that your code is viewed objectively. External testers who have been trained to find every single problem will look at everything objectively and without bias on either side.
QA is a time-consuming and necessary procedure that necessitates a significant amount of resources and experience. Outsource software testing offers tests of all types such as Microsoft-coded Ui tests, and mobile app testing. Later it takes up QA consulting, QA needs, and other important parts of the software QA testing process. Outsourcing QA services takes up all your tasks and the QA department addresses all your software QA development activities appropriately. using automation because it is such an important element of the SDLC.
2. Conclusion
Finally, with this blog, we have realized how important it is for your business to think about QA outsourcing services. Software QA outsourcing has got multiple benefits other than just offering different types of functional testing or unit tests. The main benefit of outsourcing software Qa is that you have your complete focus on core activities. Rather than being a half head and managing development, QA as well as core processes. Because outsourcing takes holistic responsibility for the success or failure of your application. Your major benefits can be a shorter development life cycle with improved service quality and quicker time to market.