Often when businesses have decided to outsource, many overwhelming challenges restrict them from outsourcing. Though, what entices businesses to outsource is the several advantages that it offers. Like, many businesses may look for ways to cut costs, increase efficiency, and maintain profits through outsourcing software development. The answer to outsourcing or not has a unanimous answer that says yes, everyone should, but by collaborating with the right outsourcing partner. Numerous software outsourcing pros and cons contribute to the process of outsourcing, you just need to know, how much one outweighs the other?
If you are a company looking to outsource your software development project, here's a guide to prepare you to outsource the right way. Software outsourcing comes with endless choices of software providers, a plethora of services, and greatly varying costs. As a software outsourcing newbie, it can get overwhelming to select the right outsourcing company, and any poor decision can jeopardize your project.
Here are a set of 5 common questions often presumed by businesses and that makes the process of development chaotic. So, instead of presumption, you must directly ask these 5 questions to your potential outsourcing partner. They should provide them with satisfactory and convincing answers. If we go by books, then businesses have a lot of queries and hundreds of questions but not all questions can be answered, thus we have strategically defined 5 questions that will give your business an answer to how you must approach. Each question will help you understand the company's compassion and skills about the technology and towards the business.
Before you start throwing up your questions to the potential outsourcing partner, it is vital to hold on to all the stakeholders and align them with your thoughts. Show them what you expect from them which will lead them to a long-term and happy partnership.
Let's get started with software outsourcing model use and the reasons why it is preferred?
1. Have You Ever Worked On a Project Similar to Mine?
The main intent of this question is to understand whether the potential outsourcing partner has worked with some kind of company or the same type of project. As mentioned, we have strategically defined these questions so when you ask this question, you can get answers to the other 4 questions too.
As with this question, we are trying to evaluate the potential of software development companies. This question gives answers to 4 other questions like
If the potential outsourcing company has worked with the same industry?
If the potential Software Outsourcing company has worked with any peers?
What type of services in a specific domain have they worked for?
What is the type of company size they can serve?
So, these are some of the hidden questions that are attached to this main question, which will disclose all the answers you need to know to about your potential partnering business. Also, with this, you will get clarity of which partner to pair up with. They will also show the comparable projects for similar use cases, in addition to having industry expertise. Inquire about concrete examples from potential partners. Is it possible for them to link to certain websites? Put you in touch with a previous customer? Share data-driven case studies that demonstrate the value they provide?
2. What Technologies Do You Use?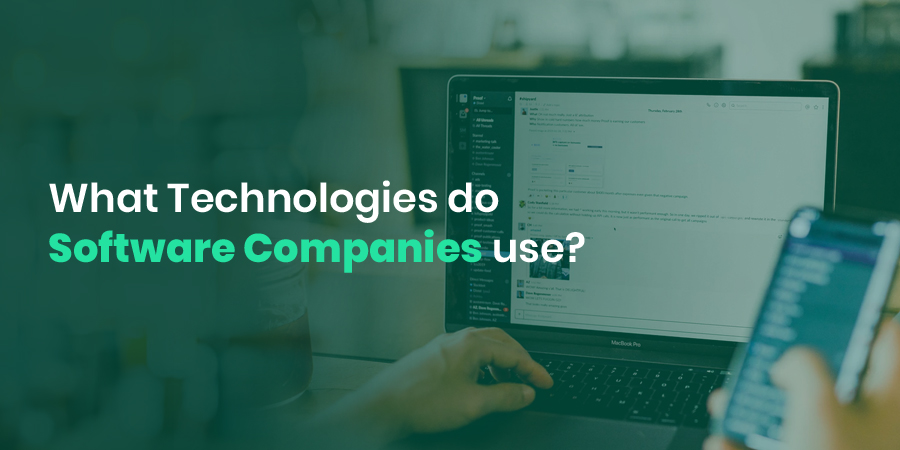 This is the most important question that comes to the minds of client companies who want to outsource their services. Your first query will almost certainly be about the outsourced software development team's technical training and experience. You must satisfy certain standards for your project, so inquire about the team's professional training and experience. You might inquire about other projects that are comparable to the one you want.
Your business might need .NET technology and this outsourcing company are not proficient in .NET development services and you find this after you have collaborated with the business. Thus, asking the right question is extremely important for your business. Find out whether your potential outsourcing partner is willing to assist you in overcoming future obstacles. You must know all these questions
Have they worked with big data analytics before?
Is it possible to create artificial intelligence?
What is machine learning? AR/VR?
If yes, then can you show the case studies to understand the complexity level. You could also inquire about quality assurance tools and testing kinds to see whether this supplier offers appropriate testing (functional, performance, and security) and if they use automation to streamline the process.
3. What is the Ideal Timeline and Process?
You must know and inquire about how much time they normally take for prospective software outsourcing business. You could be curious about how they'll approach your project and how they'll keep you updated on its development. This will assist in establishing clear expectations for project completion. When can it be done and what has to be done if the project is delayed for any reason.
When you hire a software development outsourcing firm, you must get the answer to this. The time and schedule are of extreme importance for any business so that they can predict the market and how will their developed app perform. This will help you accelerate your business's growth, but only if you choose wisely. Before choosing a software development outsourcing firm for your project, make sure they pass these tests.
4. How Involved Do You Keep Us(the Client) in the Development Process?
This is another tactical question that will also answer many other questions such as
What type of tools do they use to provide real-time updates?
How frequently you will get an update on your project?
Who all are involved in this process of developing software?
With this question, we are sure you will get an answer to all these minute details. These smallest pieces of information are very important as they let you know more about the third-party outsourcing company.
In the outsourcing business, asking for an estimate is quite common. It will tell you how long the job will take and how much it will cost. One business may be able to provide your goods faster but at a slightly greater cost, therefore it may be preferable to spend a little more and receive the results sooner in this situation. There are tools that they use to communicate such as Slack, Google Hangouts, or Skype by Microsoft for providing day-to-day updates.
5. How Do You Communicate During the Project?
Communication is essential to the success of any endeavor. So, businesses should ensure that communication from their potential business outsourcing company is up to date. Make sure to inquire about the communication techniques used by development businesses and that they match your expectations.
There should be timely updates on any of the milestones achieved during this process or if any modifications are made. If there is a group call or an individual meeting, which stakeholders are involved and how is the work being communicated. More questions should be answered when you get to ask this question
When does their group meet?
What is the frequency with which you can anticipate meeting with them?
Do they have project managers who work directly with their clients?
What are the tools or software that they employ for communication?
How do communicate regular updates?
You will have a better understanding of the firm's communication style by answering these questions. Consider how this would work for your company once you have that knowledge. Before you choose a partner and go forward, make sure everyone is on the same page.
6. Conclusion
This entire blog focuses on which type of questions will give you a clearer picture of your potential business outsourcing partner. Certainly, there are multiple options and businesses need to choose that fits their requirements. Choosing the right partner will give them benefits that will help them achieve higher profitable results. As a business, you will be able to expand your technology teams at offshore locations. You can design and create user-centric online apps and solutions, and drive digital transformation for your business. With the right questions and answers, you'll be able to confidently outsource and harness the skills you need to complete your software development project.