Microsoft came up with .NET to enable the creation of modern-day web apps and services with the help of the .NET extension framework. .NET is an open-source web framework that allows .NET app development companies to create apps that can run on different platforms like MacOS, Docker, Windows, and Linux. The .NET platform has various programming languages, tools, and directories for creating different types of applications. Nowadays, there are a lot of .NET eCommerce platforms available in the market, and in this blog, we are going to have a look at the top 6 .NET eCommerce platforms of 2022.
1. Best 6 .NET E-Commerce Platforms
Top 6 .NET eCommerce platforms are –
1.1 NopCommerce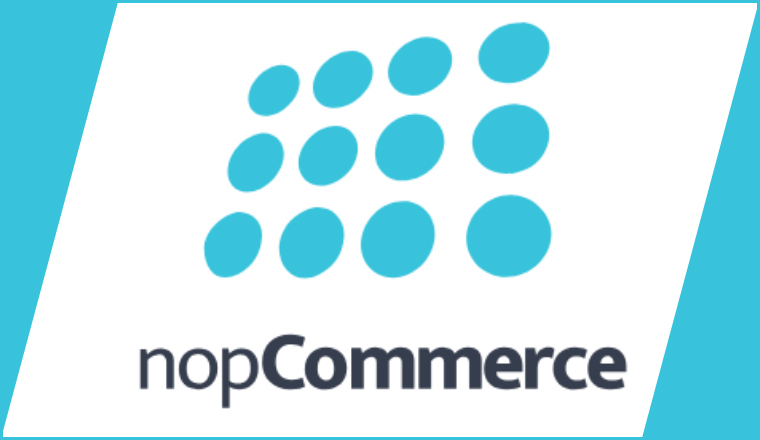 NopCommerce is one of the best .Net eCommerce platforms available in the market. It is a free and open-source .NET platform that is highly scalable, secure, and robust. The architecture of NopCommerce is clean and modular which enables the .NET developers to easily customize and control the front-end markup and the back-end functionality. NopCommerce offers highly sophisticated e-commerce websites, add-ons, and themes to the developers. Because of its well structured architecture developers are able to create and maintain websites, allowing easy integration with local services & extensions very easily.
Features of NopCommerce
It is a multi-vendor platform which means that it can be used to create marketplaces.
The multi-store feature of NopCommerce enables the developers to run more than one online store in a single platform installation.
NopCommerce's ACL enables the .NET developer to control the access to each category, product, vendor, and more.
NopCommerce offers multi-currency, multilingual, and RTL support.
It enables the developers to create a responsive design.
Some of the best SEO features it offers are Open Graph META tags, Sitemap support, breadcrumbs, and canonical URLs.
With this open-source ecommerce platform, one can easily set the product's attributes.
The CMS features of this tool include the creation of a blog, custom pages, forums, and more.
With the feature of this open source e-commerce tool called recurring and rental products, one can provide subscriptions and rent-out products.
It enables the developers to offer downloadable products which means that the site can offer digital products like online courses, e-books, music, or software.
NopCommerce comes with a feature for tax configuration with EU VAT support.
This tool enables multi-payment methods like Square, PayPal, 2Checkout, and Amazon Pay.
NopCommerce comes with a reward points program that enables businesses to offer rewards to customers for every rupee they spend on buying something from their site.
This .NET core e-commerce platform enables tax configuration with the help of EU VAT.
It offers multiple shipping methods which include Cash on Delivery, FedEx, Pick up in-store, UPS, and more.
Pricing
NopCommerce is a free e-commerce platform with no hidden fees.
But if one wants to remove the "powered by nopCommerce" link from the free version's footer, you will have to pay $250 for a copyright removal.
The key for copyright removal can also be bought at $125 if you get it from a solution partner like Nop-Templates.
1.2 Virto Commerce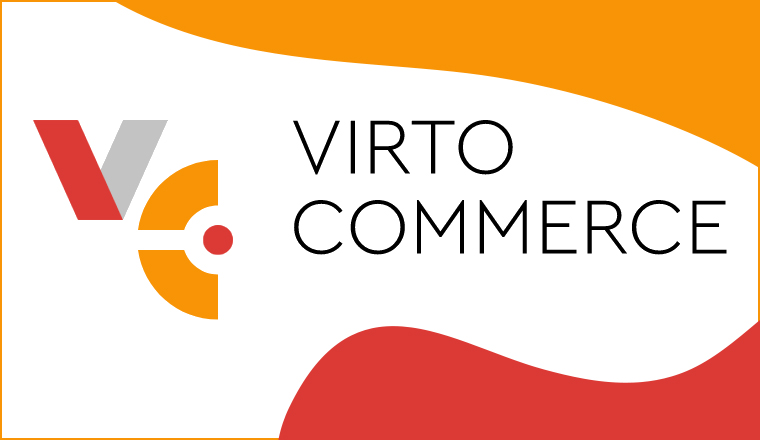 Virto Commerce is a highly secure and scalable eCommerce product that .NET developers offer enterprise-level features to clients. It helps in offering a flexible system with multi-store functionality. These functions are flexible and unique for any online store. Large companies with a lot of services and products to offer, use this tool.
Features of Virto Commerce
Virto offers multi-tenant and multi-store functionality.
It is one of the online stores' platforms that offers advanced catalog management which means that one can manage complex B2C and B2B product lists, non-database catalogs, multi-store catalogs, virtual catalogs, and more.
The Product Information Management (PIM) feature of this platform enables the e-commerce store owner to manage different types of products like subscription-based, digital, and physical. PIM solutions can also be integrated into one's online business.
It's the only platform that offers product recommendations to the customers after analyzing their previous choices based on machine learning technology.
Virto Commerce marketplace offers a content management system that comes with banners, landing pages, and blog posts. Your .NET technology store can be integrated with Orchard CMS, WordPress, and Umbraco.
The distributed order management software of Virto enables integration with various accounting systems, IMS, and ERPs.
The promotions engine is one of the features of this platform that enables creating coupons, discounts, various campaigns, and promotional banners like shipping and product promotions.
Virto Commerce also offers a responsive pricing engine that enables the personalization of prices of the products for the audience as per their location and purchase history.
Pricing
The price of this platform is based on the type and quantity of the product purchased.
1.3 Grandnode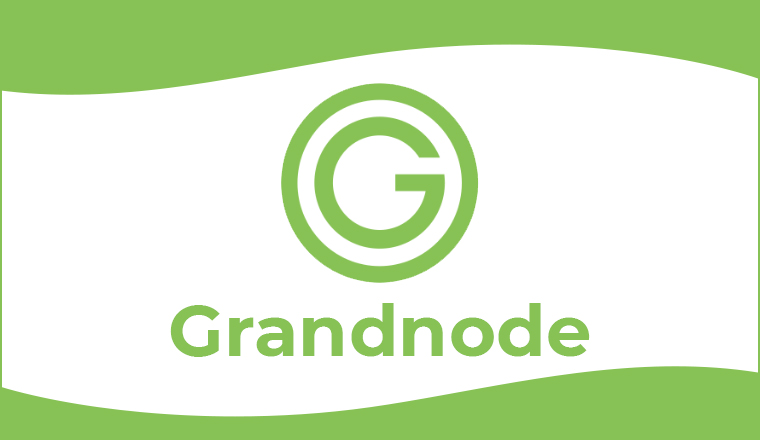 Grandnode is an open-source, cross-platform, and free e-commerce software that is based on MongoDB and ASP.NET Core 2.2. This is one of the .NET platforms that can run on Windows, Linux, and MacOS easily. Besides this, GrandNode supports Docker and this enables the installation of this platform within a few seconds. It is the best choice for businesses that want to sell simple products. Grandnode is a dedicated solution for demanding users. In addition, this tool enables the creation of auctions, product kits, and booking & reservation products.
Grandnode is a mature solution that enables developers to create functional, modern, and high-performance e-commerce systems.
Features of Grandnode
Grandnode enables e-commerce site owners to have a catalog management system for their end users.
It also offers a customer management system that enables the businesses to keep the details of all the customers of the online business store.
With Grandnode, marketing and promotion of the online business are possible as it comes with various SEO tools.
The content management system of this tool enables businesses to manage blogs and newsletters of the business and its products.
Grandnode enables the store owners to have an easy-to-use store management and order management system.
The checkout process that Grandnode has to offer enhances the customer experience and enables them to make payments easily in multi currencies.
Pricing
Grandnode is a free and open-source ASP.NET Core platform.
1.4 SimplCommerce
SimplCommerce is a cross-platform eCommerce platform that emphasizes offering robustness and scalability in a modularized eCommerce ecosystem. This is an open-source e-commerce platform that is free to use and it comes with a set of rich features. These features enable the hired developers to create themes from scratch as per the business's need and then import it. Besides this, localization is possible with SimplCommerce. Basically, SimplCommerce is a small Sitecore experience platform that comes with some powerful functionalities.
Features of Simplcommerce
Simplcommerce comes with rich product features like product attributes, product variations, and product comparison.
It enables multi-vendors options which means that on one online store, multiple vendors can sell their products.
It offers localization which means that the site can easily be transferred into the customer's own native language.
With simplcommerce, store owners can hire developers to help them get customized themes for their stores.
Payment gateways like Paypal, Stripe, Braintree, MoMo, and Cashfree are available.
Pricing
N/A (the pricing details of simplcommerce aren't available).
1.5 Umbraco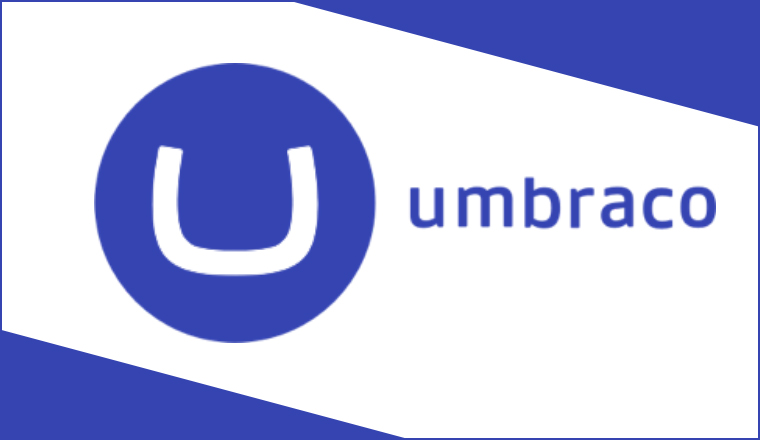 Umbraco is a free and open-source CMS. It is a system based on ASP.NET which doesn't offer out-of-the-box e-commerce features. To use Umbraco, the online store owner will require a third-party e-commerce solution that can be integrated with it and these solutions can be Ucommerce or Merchello. Umbraco's prototype was created in the year 1999. In 2003, Umbraco's first ever version came out in the market and since then the system has come up with various new versions.
Features of Umbraco
With Umbraco, Ucommerce is integrated and it makes this platform a powerful and seamless e-commerce software.
Ucommerce for Umbraco makes it possible for the content to run on Umbraco CMS which is an open-source free version and Umbraco Cloud which is a cloud version of Umbraco.
Pricing
Ucommerce is used for Umbraco.
1.6 Sitecore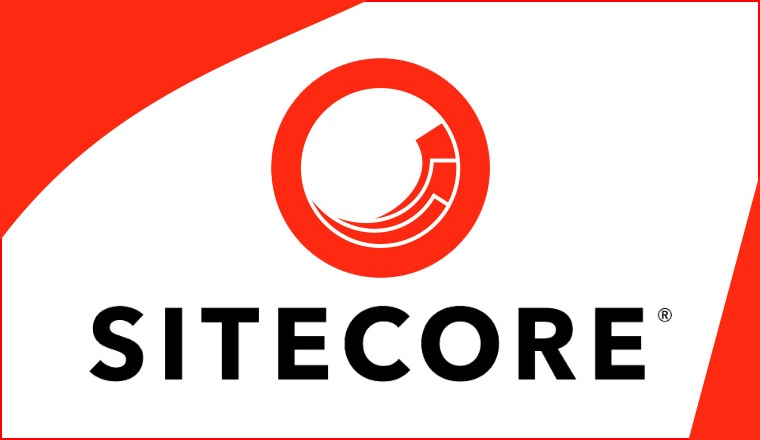 Sitecore is one of the best .NET e-commerce platforms used for web content management. It comes with an integrated e-commerce solution known as Sitecore Experience Commerce. It seamlessly merges web content, customer interaction & preferences, and e-commerce management. Because of this feature and integration, Sitecore enables the developers to offer a system that delivers relevant and personalized customer experiences to the end-users in real-time and across multiple channels. Besides this, Sitecore is a platform that comes with a new version in a few intervals, and the latest one, Sitecore version 9.0 came with the Sitecore Experience Accelerator (SXA) Storefront. The SXA storefront enables the software development team to create and deploy e-commerce storefronts with the help of Microsoft Azure on-premise or marketplace.
Features of Sitecore
Sitecore is a platform that comes with a drag-and-drop editor option which enables one to use more than 40 e-commerce controls. These controls help in creating any collection, product, or landing page for the business owner's online store without the help of a developer.
This platform supports multi-warehouse and multi-store features.
The Content Management System features of Sitecore are better than any other .NET ecommerce platform.
Sitecore comes with a real-time customer tracking approach which enables the businesses to record customer interactions and preferences as well as from the gathered data learn the client's behavior. This enables them to offer valuable insights to deliver personalized experiences.
With this tool, multi-languages and multi-currency converters support are possible.
It comes with an embedded marketing automation approach.
Sitecore enables a customer management system which means that managing, tagging, and segmenting the customers is very easy.
The inventory management system is also offered by Sitecore and because of this, businesses can manage inventory for multiple warehouses and stores.
Seamless integration with back-office systems is possible with Sitecore. These systems can be ERPs and CRMs.
Order management is offered by this tool and this means that the business site can fulfill, cancel, hold, do returns and refunds, edit, add, or delete products from the pending orders.
Pricing
The price of the Sitecore products depends on the type of project the business owners have, the number of monthly visitors on the site, add-ons, and the number of installations.
2. Conclusion
As seen in this blog, the selection of the .NET eCommerce platform depends on different levels of requirements and customization needed for the online business store. These .NET eCommerce platforms enable software development companies to create a memorable website for their clients who can leave a long-lasting impression on the end-users by offering the best features, user-friendly site navigations, and robustness. Here, we went through the details of the top 6 .NET eCommerce platforms and though each of them is the same when it comes to offering the online store using the latest Microsoft technologies, they have their own uniqueness and they come with a few different features.
Therefore, before choosing the right platform for your client's e-commerce software, every developer must have proper knowledge of these platforms and they must be aware of the features each of these platforms has to offer.