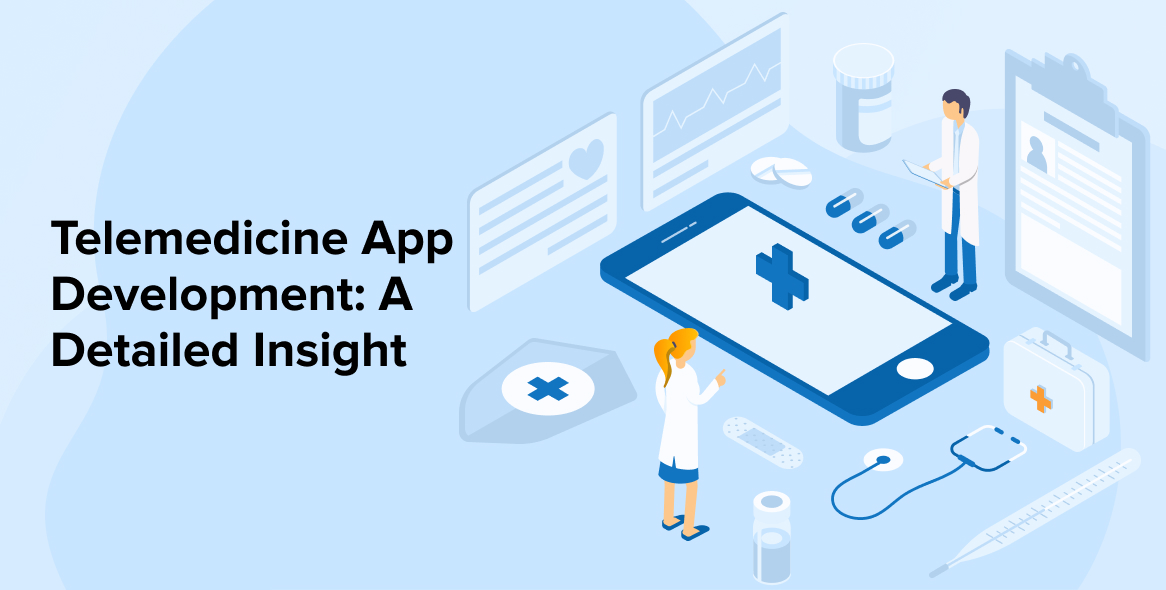 Due to the COVID-19 pandemic, digital health has been pushed forward. Therefore, the key objective of healthcare companies that wish to offer patients with healthcare services remotely is currently telemedicine applications. Everything you require for telemedicine app development is right here in this blog. As an experienced healthcare software development company, We'll discuss the economic side of telemedicine app development in addition to its design and technical aspects.
Entrepreneurs, especially those who have already started their own businesses, and those who work in product management may find this article useful.
Here's a graphical representation of a rise seen in telehealth usage during April 2020.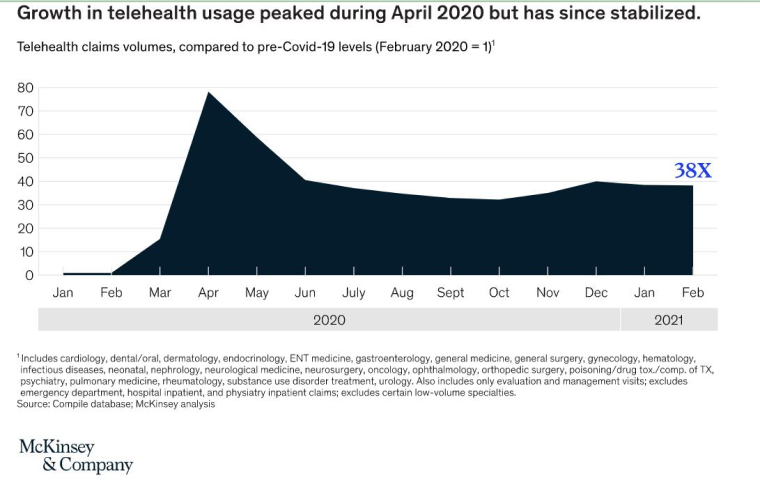 Overall telehealth use for office visits and outpatient care was 78 times higher in April 2020 than in February 2020, representing nearly one-third (32%) of office and outpatient visits for the month.
After a spike at the onset of the coronavirus pandemic, telehealth use has stabilized at levels 38 times higher than before the pandemic.
If we talk specifically about the telemedicine users in the US, here is what we anticipate to receive till 2025. After surveying the past years we can say it is supposed to only rise in the upcoming years. Take a look!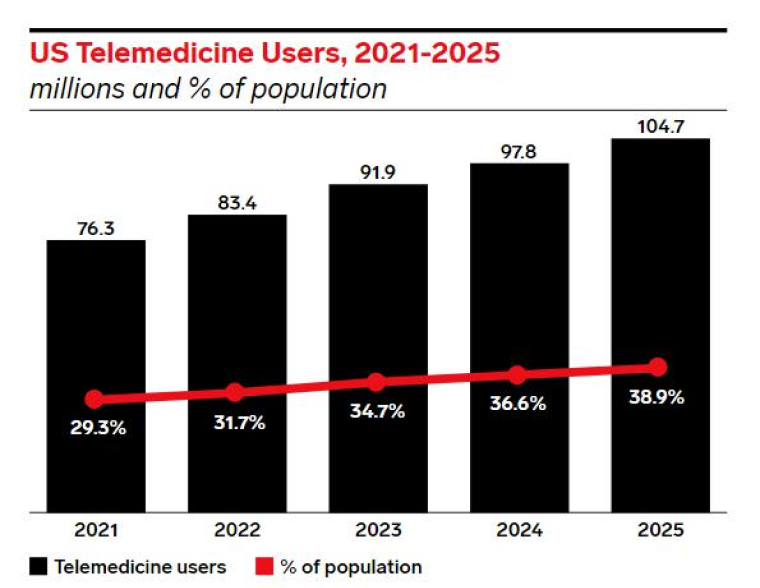 1. Why Build a Telemedicine App?
Telemedicine is the use of electronic communication to facilitate the transfer of clinical data across geographic distances for the benefit of patient care.

Through telemedicine, physicians and patients may streamline the consultation process and stay in constant contact. The need for private practice doctors to lease office space has been eliminated, and hospitals have a better chance of lowering their readmission rates. Healthcare data analytics coming from telemedicine app helps medical service providers to access a new and effective avenue for marketing and sales. Read on to find out what goes into creating a telemedicine app, how much would telemedicine app development cost, and what features it would include.
All of the confusion about telemedicine has been resolved. But what exactly are the upsides of this program from a clinical and commercial perspective? Let us separate each of them out.
1.1 Reduced Healthcare Costs
In the healthcare industry, companies may save money on office space costs by offering remote medical services to clients. This allows for a larger pool of qualified and independent medical professionals to serve the market. They have worked for a corporation up until now, but the telemedicine app features have given them the freedom to work for themselves. The emergence of telemedicine apps has wider implications beyond only helping out solo practitioners. As a result of patients no longer having to wait in lines, clinics see an increase in client flow, and the consultation process as a whole is sped up. This allows hospitals to increase their income in a shorter amount of time. The study also found that when telehealth applications were used, maintenance expenses were cut by 100$ to 118$ on average per episode of care.
1.2 Time-Efficient Treatment
Some medical professionals may be on vacation or may not be on duty in a regular hospital. That being said, It may take a few weeks to complete a thorough medical examination. Telemedicine changes that. Allow patients to schedule visits with their healthcare providers online at their leisure. You may schedule back-to-back consultations since the consultation begins promptly.
1.3 Easier Access to Healthcare
A scarcity of healthcare workers is a concern, according to the NRHA (National Rural Health Association). Apps that facilitate telehealth connections between medical professionals and patients in remote locations are a boon to those who live there. It is sufficient to have access to a mobile network or WiFi and an app if no surrounding healthcare facilities are available. Additionally, people from nations with inadequate healthcare systems have access to medical advice from healthcare providers in other countries. For instance, in middle-income countries, approximately 75% of patients with mental problems go untreated. The availability of constant, mobile-based mental health assistance is made more manageable and efficient by the creation of dedicated apps.
1.4 Effective Time Management for Doctors
Research indicates that about 15% of doctors experience burnout and despair. The ability to efficiently manage time is a skill that is shared by both independently practicing doctors and those who work in healthcare organizations and clinics. The app's built-in appointment calendar and push alerts ensure that doctors never miss a patient's scheduled visit. Businesses, meanwhile, may link customer relationship management systems to healthcare apps during development. Both the administrative staff and the doctors benefit from the increased utility offered by this telemedicine app feature. Physicians may request sick days and shift changes using the app, while administration can monitor the doctors' workloads to ensure they have time for a healthy work-life balance.
1.5 Convenient Access to EHR
In order to facilitate on-demand access by medical professionals, telehealth programs archive EHRs (electronic health records). Having all of a patient's medical history in one location is convenient for doctors. It is possible for patients to monitor EHR updates as well. The only real problem is with safety. Unfortunately, one slip-up can result in astronomical penalties for leaking sensitive medical information. HealthIT.gov reports that three quarters of physicians believe that electronic health records help them provide better care to patients and reduce the number of drug mistakes they make.
2. Why Is Telemedicine Startup Your Best Choice Right Now?
Below are some reasons why telemedicine applications are the best choice, let's have a look.
2.1 The Pandemic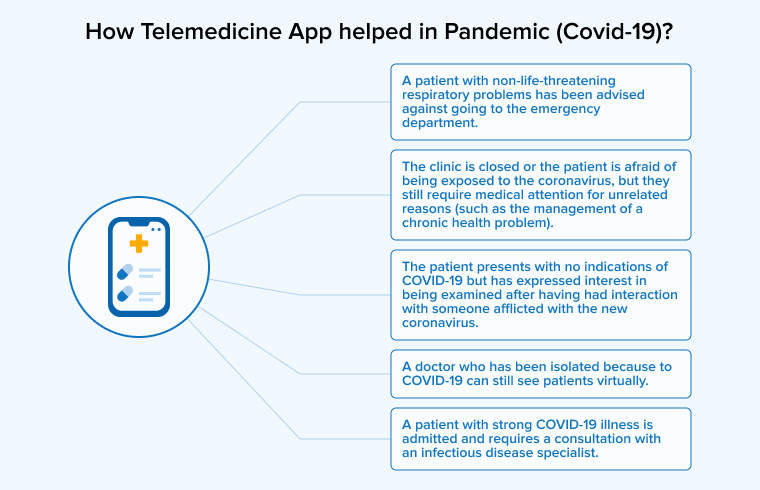 There was a one hundredfold rise in the total count of patients and doctors using telemedicine as a result of the COVID outbreak.
About two-thirds to three-quarters of American citizens, per Statista's estimates, are open to making regular use of the telemedicine app.
Telemedicine services have a 100% satisfaction rate amongst their consumers, with 70% of people saying they are completely satisfied. They plan to employ them once more in the not-too-distant future.
The birth of a new product is a natural result of technology that has grown commonplace. However, new products are welcome in a thriving market.
The first incentive to invest in creating a telemedicine app is the potential for widespread behavioral changes in the event of a pandemic.
2.2 The Boom of Venture Investments
There has been a significant increase in funding for telemedicine app development as a direct result of the widespread use of these applications among both patients and doctors. It's also further evidence in favor of purchasing a telemedicine app.
Global Telemedicine market research firm Data Breach predicts a 22.67 % compound annual growth rate (CAGR) for the telemedicine industry.
According to Statista, the telemedicine industry is expected to be worth more than $175 billion by 2026.
Data like these makes it evident that the telemedicine industry is growing rapidly.
2.3 Reduces Healthcare Costs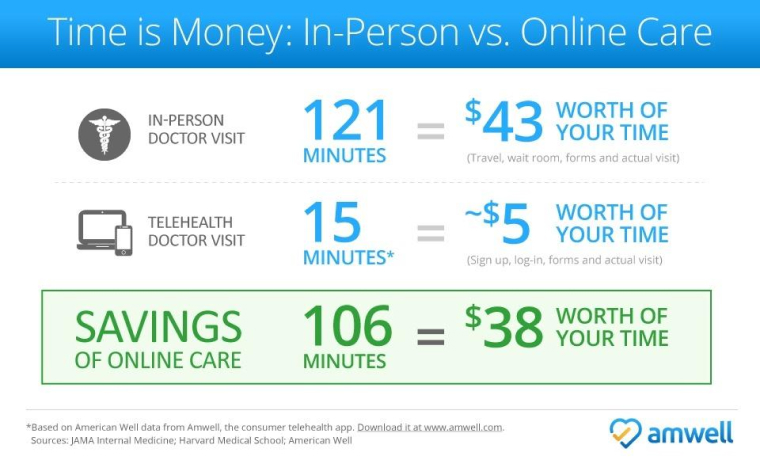 Telemedicine eliminates the need for clinics and solo practitioners to lease office space. Thanks to the telemedicine app, they may work at their own pace and provide services whenever it is most convenient for their patients.
An additional 94% reduction in typical maintenance expenses was seen while using telemedicine applications, according to a recent study by ResearchGate.
In addition to saving money on upkeep, healthcare providers also saw an uptick in patient flow because of the elimination of waiting in line for healthcare services.
2.4 24/7 Access to Patients' EHRs
The electronic health records (EHRs) of a huge number of patients may be stored in a telemedicine app and made available to clinicians around the clock.
Simply said, it's a central repository for doctors to quickly and easily access their patients' medical histories.
75% of doctors and other medical professionals now say that electronic health records (EHRs) have helped them provide better care to their patients overall.
2.5 Effective Time Management
15% of healthcare workers, and in particular physicians, experience burnout and/or depression at some point in their careers, according to recent studies. However, a telemedicine software can aid in the time management of both salaried medical staff and independent practitioners.
A telemedicine app's appointment calendar and push alerts are helpful tools for doctors and other medical professionals in striking a good work-life balance.
Even better, the app allows physicians to notify one another of shift changes and sick days, so that their patients don't have to worry about missing their appointments.
3. Technical Side of Telemedicine App Development
How to build a virtual health care network? To create effective telemedicine software, you must first choose which features will be included and which development resources will be used. There should be a doctor's side and a patient's side to any telemedicine app. Depending on their functions, they'll each have a unique set of characteristics.
3.1 Telemedicine App Features for Patients
Registering, making phone calls, uploading electronic health records, and other patient-facing features are all essential. Right now, we're going to focus on one at a time.
1. Registration
Login functionality comes first. Due to the sensitive nature of the data that telemedicine applications like EHR store, users are needed to create an individual account. In addition, keeping track of commitments in an app is more practical than trying to remember them. Patients can register using their email addresses or third-party sign-up services like Facebook Login or Google Sign-in. But individual profiles need to be protected, so set up two-factor authentication by either SMS or email is a must.
2. Profile Management
After signing up, users must complete their profiles. Title, sex, and date of birth are just a few of the pieces of generic personal information that are included. The user's EHR is the most crucial piece of information on a profile. It aids clinicians in diagnosing patients' illnesses and reviewing their medical records. Bear in mind that this is sensitive data that should be shared only with the treating physician and the owner. Do not take HIPAA's restrictions on who can access your electronic health records lightly.
3. Search & Filters
Patients will be able to locate the best physicians with the use of search algorithms. Users may refine their searches based on a variety of criteria, including location, language spoken, reviews, and medical specialty.
4. Video Conferencing Meeting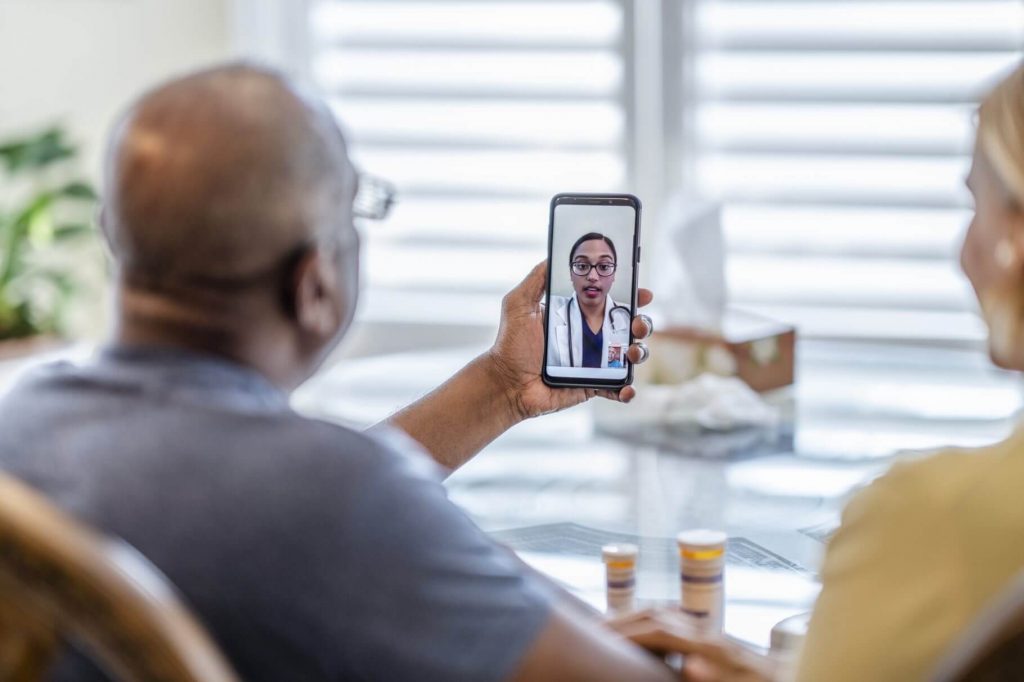 It is a crucial component for creating telemedicine apps. The video should be sent to the doctor in the best possible resolution so that he or she can clearly observe any injuries or other symptoms. The sound should be crisp and audible as well. Obviously, every user has a unique internet connection, therefore your app will need to automatically adapt the video quality to prevent buffering. However, the real-time connection must be maximized to the fullest extent feasible.
5. Live Text Chat

Patients can write to doctors when video calls aren't necessary. Because texting doesn't need a separate session, it may be used to resolve small difficulties. The doctor's attention may be diverted from other patients during video conversations, whereas text messages can be replied in the doctor's free time. The ability to send files and photographs via text message is a fantastic bonus. When it comes to the hardware, Twilio is a live chat platform for apps. In order to construct telemedicine apps, Twilio has just become a HIPAA-eligible telemedicine platform.
6. Calendar/Manage Appointments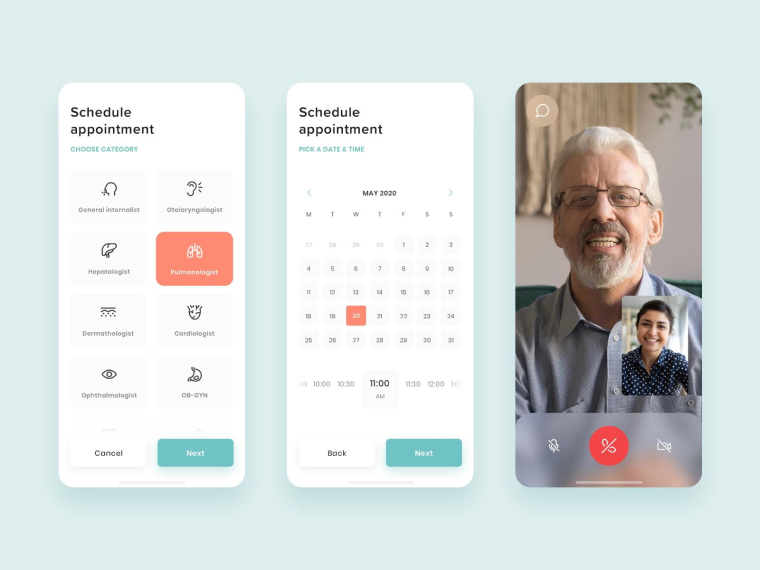 Patients may keep tabs on and organize doctor visits with the help of the app's built-in calendar. Visitors can make modifications to the appointment time on the calendar and await the doctor's clearance if necessary. Using the Google Calendar API, the schedule may be synchronized with Google Calendars, allowing users to get reminders directly from Google Calendar and view the relevant dates using a handy widget.
7. Payment Options
Clearly, this feature is a must-have for any telemedicine app. A bespoke payment solution is available, as is a third-party system. Safety of the mind is important in every case. Researching and selecting a trustworthy service provider is essential prior to enlisting the help of other parties.
It is imperative to adhere to all current data regulations and security protocols while developing your own payment system. Stripe, Braintree, and PayPal are the most widely used payment gateway options for telemedicine apps currently available. Fast and safe financial dealings are possible with them. However, costs are the final straw for any outside help.
In most cases, commercially available software is sufficient for any enterprise. On the other hand, if you want to create your own payment system from scratch, it's best to work with a telehealth software development firm.
8. Reviews & Rating Systems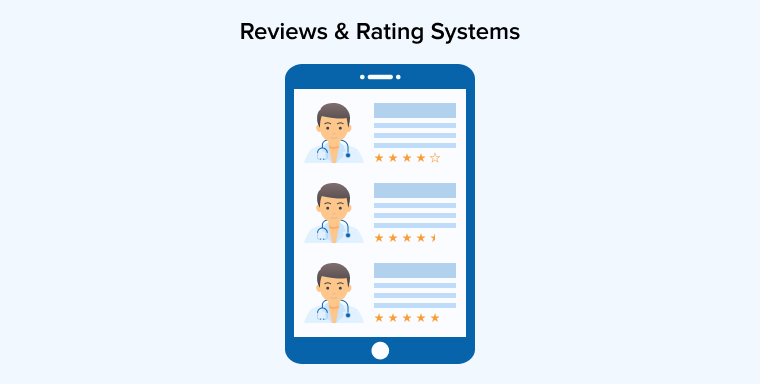 Patients will benefit from rating systems, ratings, and grades while looking for a reliable provider. Similar to Uber, you may use a scale from one to five stars. After an appointment with a doctor, patients are given the option to score their experience and provide brief user feedback. The well-being of the patient is of paramount importance while developing a telehealth app, thus consider appropriate sanctions for inappropriate medical professionals. Doctors with ratings of 3 or lower are urged to do better. In the absence of activity, the account will be terminated. In addition, patients can be graded. A patient who fails to show up for a planned appointment may receive a failing grade from their doctor.
9. Notifications
If you're abandoning synchronization with Google Calendar, you should work on your app's notification system immediately. They'll monitor the app's development and notify users of any changes. With the aid of Firebase Cloud Messaging, you can easily distribute server-sent alerts to end-user mobile devices.
3.2 Telemedicine App Features for Physicians/Doctors

Specific telemedicine app features are also available from the doctor's perspective. Some are the same as the patient's half, whereas others are the opposite. Let's explore those features in further detail.
1. Physician Profile
Here, doctors will detail such things as their areas of expertise, training, years in practice, and more. Doctors' credibility increases with patients when they share more information about their backgrounds and experience.
2. Calendar Management
The doctor might be assigned administrative responsibilities for the patient's schedule using telehealth technologies. Doing so will facilitate the scheduling process for the attending physician. Furthermore, the patient will have less problems to worry about. If the patient needs to reschedule the appointment, they can leave a message for the doctor and wait for a response.
3. Viewing EHRs
Integration of the telemedicine app with EHR facilitates centralized patient record management. In addition, it ensures that no information from online appointments is duplicated.
4. Communication
Making a telehealth app that works for both the patient and the doctor needs a lot of back-and-forth. The ability for doctors to text their patients with questions regarding their care and progress is essential. An autonomous ability to schedule appointments is essential for doctors in the event that their patients require preemptive physicals.
4. Telemedicine App Development Technology Stack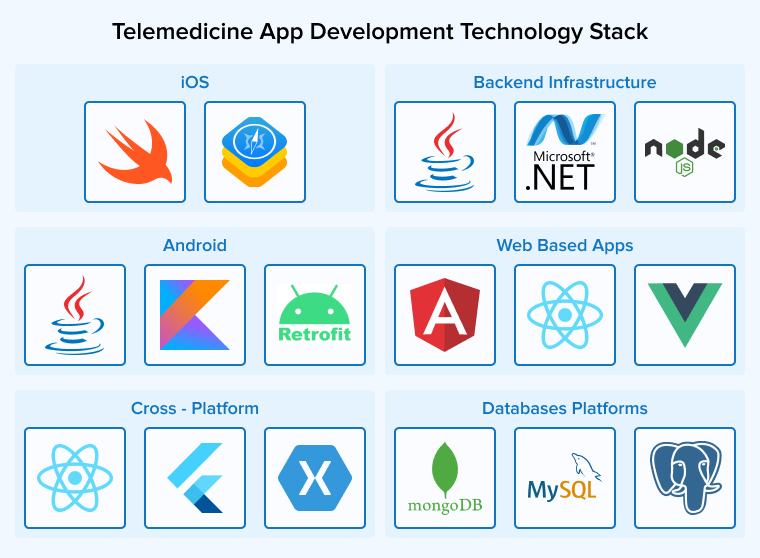 The creation of a telehealth app sometimes necessitates the usage of several distinct technologies, including different programming languages, frameworks, third-party tools, and cloud storage.
The following technologies and platforms can be used for Telehealth application development.
Programming languages:

Android app development: Kotlin, Java
iOS app development: Swift
Web app development: JavaScript, PHP, Java, HTML, CSS, etc.
Frontend Frameworks:

Angular, Vue, React.js, etc.
Backend Frameworks:

Node.js frameworks: Express.js, Next.js, etc.
PHP frameworks: Laravel, CakePHP, symphony, etc.
.NET Core
Java frameworks: spring, Hibernate, etc.
Databases:

SQL databases: MySQL, PostgreSQL, etc.
NoSQL databases: MongoDB, DynamoDB, HBase, Cassandra, etc.
Other Tools:

Video Conferencing tools: Twilio, RTMP, WebRTC
Chat Tools: Twilio, Interakt
Client server communication tools: Socket.io library, TCP/IP protocol suit
API testing: Postman, Apigee, etc.
Maps: Google Maps
Alerts: Firebase Cloud Messaging
Mails: Gmail Integration, Elastic Emails, etc.
5. Telemedicine App Development Cost
For this evaluation, let us pretend that we are creating a mobile app that allows users to find and consult with doctors using various digital mediums, including text, voice, and video calls.
Expenditures for the telehealth app development process will be estimated in three phases.
5.1 Analysis and Planning for Businesses
Developing a telemedicine app requires first completing a market analysis and designing. An app's business analyst's role is to investigate the app's market, rivals' markets, potential development avenues, and target users' wants and requirements. Both the user interface (UI) and the user experience (UX) need to be designed. For 1.5 to 2 months, expect to pay between $8,000 and $12,000.
5.2 Development and Support
The most significant portion of your budget will go into paying for the creation and maintenance of telemedicine software. This is the bare minimum of functionality that should be included in any ambitious telemedicine consultation software.
The following functionalities are required for patients:
Administration of User Accounts
Schedule and take care of bookings
Pay finances
Check out receipts and handle cash accounts
Talk to the doctors and nurses
Join in on phone calls
Search the doctors based on location
Video consultation & chat with doctors
View past appointment history
The following functionalities are required for doctors:
Administration of User Accounts
Schedule events and meetings
E-Prescription facility
Calendar and Daily Schedule Reports
Follow their financial dealings and control their own wallets in real-time.
Communicate with patients by phone, text, and other means.
Get in touch with the IT department.
It takes around 5–6 months and $80,000 to $100,000 to build a fully featured app with all these capabilities for iOS, Android, and the web.
For a complete rundown of the development process, see below:
| Phase | Duration/Hour(s) | USD |
| --- | --- | --- |
| Proving the validity of an idea | 40–60 | 800–1320 |
| Strategic Planning Analysis | 80–100 | 1600–22,000 |
| Surveying the Market | 24–40 | 480–880 |
| Interface and User Experience Design | 450–500 | 9,000–11,000 |
| Innovations in the Minimal Viable Product | 2400–2600 | 48,000–57,200 |
| Trial and test | 480–600 | 9,600–13,200 |
| Project management | 200–250 | 4,000–5,500 |
| TOTAL | 5–6 months | 73,480–1,11,100 |
5.3 Advertising
The marketing phase begins after the app has been released and consists of several inbound and outbound advertising techniques. Improve your marketing efforts by conducting channel research in the market. You should expect marketing expenses to vary widely depending on the channels and methods you choose.
6. Examples of Telemedicine Apps
Here are a few examples of well known telemedicine applications.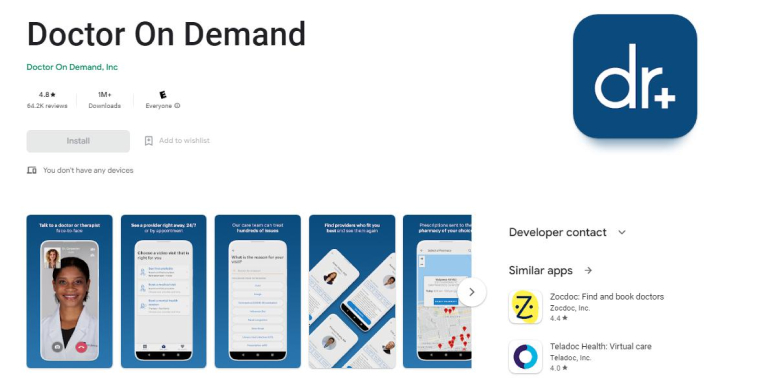 Doctor on Demand is an online service that provides instantaneous connections to licensed medical experts around the clock, including general practitioners, psychologists, counselors, chiropractors, and many more. They offer individualized, all-encompassing virtual care that may be accessed across several platforms.
With Doctor on Demand, users may get in touch with doctors in a matter of minutes, from the convenience of their own residences. There's a place for people to connect emotionally throughout and after treatment, too. From amongst a ranked group of providers, patients can pick the one that best fits their needs.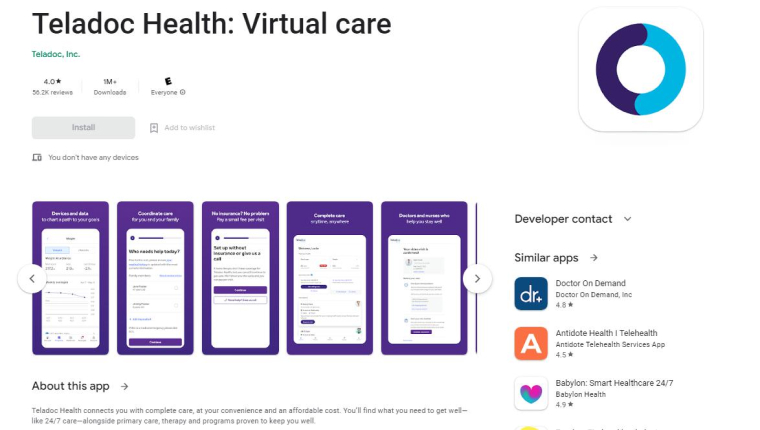 Teladoc lets you talk to a broad variety of doctors virtually, quickly, and for free using your current healthcare plan, no matter what kind of medical issue or speciality you need help with. To get the help of an expert, all you have to do is call in, start a video or phone chat with the doctors, and wait for a response with a prescription or expert health assistance.
Telemedicine has greatly increased access to video medical consultations and assistance via digital media. Anywhere in the globe, you can get medical treatment whenever you need it.
In light of this swift development, telemedicine has become increasingly popular.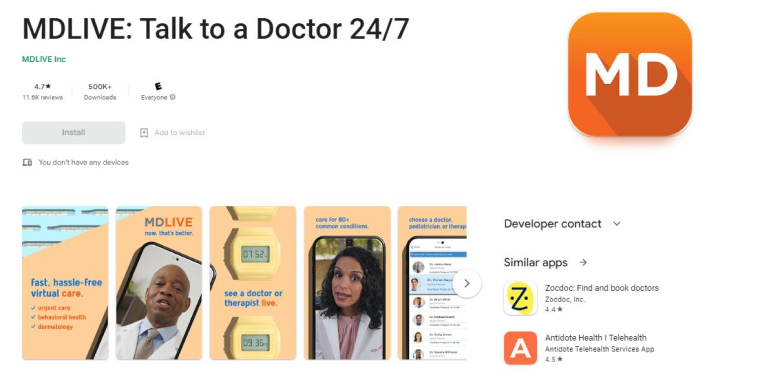 Over the years, MDLive has provided patients with affordable, convenient, and safe access to online medical advice. To consult with a doctor, therapist, psychiatrist, or dermatologist, patients can utilize a telemedicine smartphone app.
MDLive is a great way for doctors to collaborate with telehealth professionals. They can also receive training in the field of telehealth. Medical facilities may cut down on patient waiting lists and healthcare costs by utilizing teleconsultations made possible by a cloud-based telehealth technology.
7. How Telemedicine Apps Make Money?
Multiple business models are needed for developing a telemedicine app that can be used to make money. It is imperative that telemedicine app developers carefully plan and design these models before beginning the development. These apps primarily monetize themselves through the collection of user fees. Doctor on Demand, for instance, takes 25% of the patient's total payment after each successful consultation.
A sustainable business model is vital for your product growth. The technical design of your telemedicine app might be improved by sharing your revenue strategy with the developers.
Nevertheless, the concepts of scalability are a big aspect in general to consider, when you think about the expense of the app design stage. It is projected that Doctor on Demand produced valued of $820 million dollars in the preceding year.
So to comprehend how to design a telemedicine app and generate money with it, let's go forward and analyze the models in depth.
7.1 Subscription Model
The most common business model for telemedicine applications is subscriptions of varying lengths (monthly or yearly).
Patients and doctors both have to pay a charge to use the program.
Membership plans may be created on a yearly or quarterly level, and discounts can be offered to encourage enrollment. This is a smart strategy for attracting more people to use your app.
The development of a telehealth app should take this into account.
7.2 Advertisement Model
You can make a lot of money from an app if you implement in-app adverts.
Paid advertising helps the economy and provides a workaround for the creation of telemedicine apps.
Marketers in a variety of industries are constantly on the lookout for popular venues in which to showcase their wares to a wide audience. You will be compensated handsomely for your efforts.
However, losing telemedicine users because of too many ads is not worth it, so moderation is key.
A scalable advertising strategy for a telemedicine app is a priority for the telemedicine business development team.
7.3 Reference Model
Referral fees are another revenue stream for telemedicine apps.
Although this strategy may not yield immediate benefits, it has the potential to be quite lucrative in the long run.
More users and physicians will want to sign up for your app as word spreads about how great it is.
There is a cost associated with referring a new user, whether a patient or a doctor, to the app.
7.4 Franchising Model
To avoid having to travel to a clinic or hospital for treatment, telehealth apps are developed.
It's not hard to imagine this incredible idea being implemented everywhere in the world. Now you know that franchising your app's distribution internationally is the key to maximizing your app's global earnings potential.
SkyHealth, a famous telemedicine program, performs the same. Their franchise fee for hospitals and other medical facilities is $3,000.
The aforementioned models are your best bet for creating a successful healthcare app or telemedicine program.
8. How to Make a Telemedicine App: Step-by-Step
Telemedicine is an ideal solution because it combines the portability of in-person care with the ease of remote monitoring. Therefore, it has revolutionized health management and access to healthcare in every country. However, if you want your telemedicine app to be built successfully, it's important to adhere to the proper development approach.

Here is the whole approach for developing a telemedicine app for your healthcare business below.
8.1 Requirements Engineering
As a first step, you should write out everything you need from your telemedicine app before you start making it. In this phase, you will investigate the telemedicine market, your competitors, your intended market, and your ideas, ultimately creating a tangible product.
The results of your investigation should drive the creation of a scope of work document, a list of product backlog items, and a detailed explanation of the benefits your telemedicine app will provide to both patients and medical professionals.
8.2 Finalize the Features List
The next thing to do is to figure out which functions your telemedicine app's users absolutely need. You should have a clear idea of what functions are absolutely necessary for your telemedicine app.
8.3 Get an Estimate for Your Telemedicine App Development
After you've finalized the features you want in your telemedicine app, it's time to start reaching out to app developers to receive a price quote.
8.4 Begin Production
After forming a partnership with a telemedicine app development firm, you may go on with creating your app. Wireframing and mockups are the first steps in development, followed by user experience design and finally the actual coding.
To guarantee that your app is built to meet all of your company's needs and expectations, your telemedicine app development partner should keep you updated on a frequent basis, show you what has been done so far, and get your thoughts.
8.5 Conduct Extensive Testing
At this stage, you should test your telemedicine app extensively to make sure it performs as expected in every way. In addition, your telemedicine app must be compatible with a wide range of devices and offer a stress-free experience to both patients and medical professionals.
8.6 Go Live and Get a Demo
When the program is finished, you should have your telemedicine app development partner release it using the Google Play Store or the Apple App Store according to their specifications. Once your software has been approved by respective stores, you should give it a test run to make sure everything is as it should be before releasing it to the public.
8.7 Release
Putting your telemedicine software through a test run in the market is the final phase. After the app has been released to the App Stores, it is important to get user input from both patients and medical professionals so that any necessary adjustments may be made.
9. Challenges in Telehealth App Development

The creation of a useful telemedicine app is a laborious process that requires a lot of time and knowledge. When compared to competing for telemedicine apps, your own is always a cut above because of how quickly and effectively it is developed.
Here are a few examples of the most difficult obstacles:
9.1 Implementation of UI/UX

Developing a novel program that is compatible with several platforms is a prerequisite for implementing the UI/UX. The most difficult task for the designers of telemedicine apps is to make a user interface that appeals to a wide variety of people. What a doctor finds important to see on the screen may not be the same as what a patient finds useful. And likewise.
Solution:
Here is how a development team handles this issue while creating a telemedicine app:
Your team of programmers will need to create two variants of the program when working on a telemedicine app. Both the doctor and the patients will need one.
The doctor's edition will have one set of functions and healthcare services, while the patient's version will have another.
The design and functionality of both should be designed with the doctor and patient in mind.
A developer's understanding of how to create a telemedicine app hinges on the quality of the user's experience and their ability to navigate the app's UI.
9.2 Backend Integration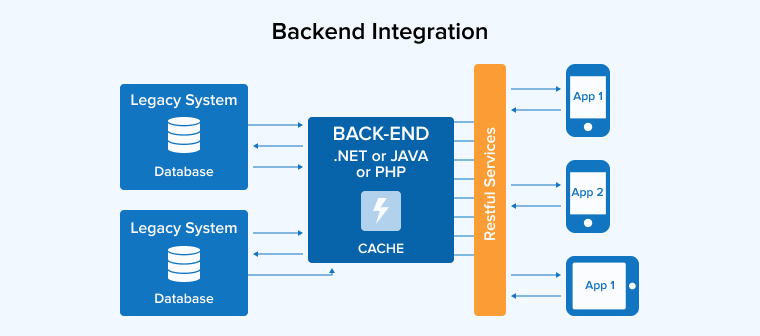 Integrating the back end guarantees that information may be sent quickly and accurately between the patient and the doctor. However, it is far more difficult to put this approach into action. Many HIPAA-compliant elements must be integrated during the construction of a telemedicine app. In addition, developers have to integrate a plethora of other services like payments, geolocation, and more.
Solution
All of HIPAA's components are analyzed, and features are crafted, before they are included into the telemedicine software.
Integrating third-party solutions into your telemedicine app calls for a variety of technical approaches. Thus, a defined API description is required to speed up the development process.
There is research into several frameworks and architectures that may be employed in the integrating procedure.
It should define a collection of protocols to guarantee bidirectional data synchronization.
A solid and reliable backend procedure is essential for offering the best telemedicine app development solution. It facilitates the establishment of a standard method of exchanging information between the patient and the physician.
9.3 Scalability
There are a lot of components that need to be included in a telemedicine app development solution for it to be useful. Most telemedicine app creators fail to account for the difficulty of expanding their software to meet growing demand.
As the app's popularity grows, so does the demand for it and the number of people using it.
In the event that the development team isn't prepared to handle such a volume, then it becomes difficult to deal with the problem.
Solution
An update to your telemedicine app can be made before:
Ensure that the team knows they need to create an autoscale feature before they start working on a telehealth app.
Because of this, server resources may be automatically increased in line with rising demand.
In order to build a scalable database for a healthcare app, it is helpful to manually analyze the code and optimize the poorly specified areas.
Cloning the application server is a method for deploying many identical application servers.
9.4 Compliance with Healthcare Authorities
Developing a telemedicine app that complies with HIPAA and GDPR is a significant problem. The Health Insurance Portability and Accountability Act (HIPAA) establishes guidelines that must be followed in the development of the app. The patient's health information is the target of these procedures' safeguarding efforts.
Solution
For developers, the most pressing issue is figuring out how to incorporate these standards into the functionality of your telemedicine software. As a result, HIPAA-compliant telemedicine app development entails: synchronizing the login controls, tracking processes, and data storage.
There must be zero chance of information leaking out or being accessed without permission.
Successful execution of these standards is facilitated by the use of tools like AWS CloudTrail and AWS CloudWatch in the creation of telehealth apps.
The best way to protect information during transit is through SSL-enabled endpoints.
Once your telehealth app's content is HIPAA compatible, only then you will consider the development to be complete. Data sharing is made more secure and safe from hacking attempts.
What's more, it's a viable option for telemedicine app developers.
9.5 Data Security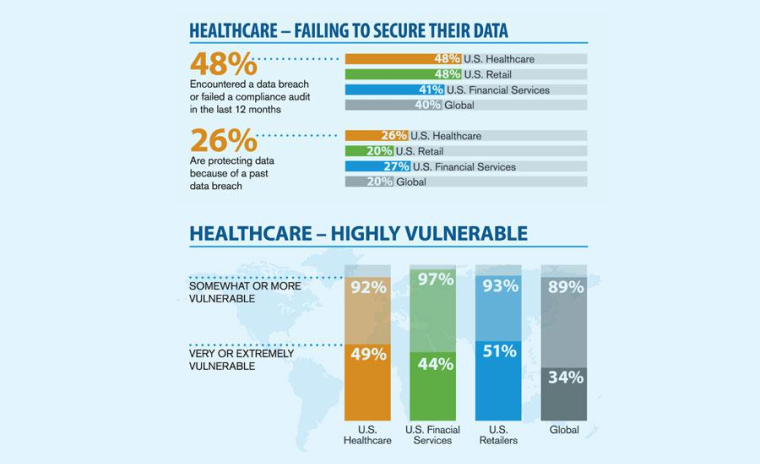 It's crucial that the data stays safe. The majority of programs now utilize cloud storage and server access. Insufficiently robust and unprotected backend infrastructure makes it easy for hackers to gain access to sensitive information. That is why developers of telemedicine apps devote so much consideration to the structure of their databases.
Cross-site scripting is one of the biggest obstacles to securing the application.
Broken authentication is a challenge, as it creates issues with session management and the abuse of private information. The backend team has to have sufficient experience to build a highly secure, HIPAA-compliant telemedicine software.
Solution
Therefore, the following considerations should be made to improve telehealth app security:
Only rely on proven models.
Developers of telemedicine apps should check for and install all available security updates for all used libraries and frameworks.
Data storage solutions that meet HIPAA standards, such as AWS (Amazon Web Services), should be employed.
You can guarantee the safety of your telemedicine app development procedure by employing secure API frameworks and libraries.
10. Conclusion
Building a useful telemedicine app takes more work than you may expect. It's true that creating a telemedicine app may seem like a lot of work, but the payoff might be well worth it.
Demand for telemedicine applications is expected to grow in the next few years, as seen by the market's current trajectory and projections. Therefore, now is the perfect time to begin the development of your telemedicine app.