1. What is Fintech?
Financial technology (Fintech) is one of the quickest skyrocketing and most sought-after sectors on the globe. Fintech is a term that applies to emerging financial technology that has the ability to revolutionize the market. The invention of the very first credit card is a historical illustration of how Fintech altered the financial landscape.
Today's innovations are mostly focused on increasing customer and business efficiency, like digital purchases, cashless payments, and online banking. Fintech software encompasses all forms of technology aimed at enhancing and automating the usage of financial services.
The financial software development services are rapidly expanding, and it has aided the sector in conquering several obstacles. As a young and developing sector, the experience required in this field encompasses a broad variety of scientific and technological abilities.
Therefore, let us discuss some of the fintech skills that you as a developer can ace up for your upcoming development project.
2. FinTech Professionals & In-Demand Skills

Fintech is strongly driven by technology and that demands specialized talent and skills. The key on-demands skills of Fintech professionals are broadly classified into 5 categories.
Technology is the backbone of this industry and it keeps on getting innovated with time.With the initialization of fintech there has been evolving technologies playing a significant role. The most demanded skills are the expertise in mobile and web engineering, APIs, backend engineering (Python, Java), data science, artificial intelligence, and machine learning.
In the development process of financial technology, your business should have an overarching strategy so that the technology benefits the best for you. Since we have moved to full stack development for specifically the financial industry commercial segment. There is a segregated portion which involves client side programming or server side programming or could be backend technology. Fintech firms also need to work on the user experience of the developed applications as a part of software development. The user experience (UX) is frequently the disruptive reason behind Fintech organizations, allowing them to grab market share by offering a more customer-friendly approach than their more established competitors. As a result, developers with a passion for design, architecture, and development are in high demand.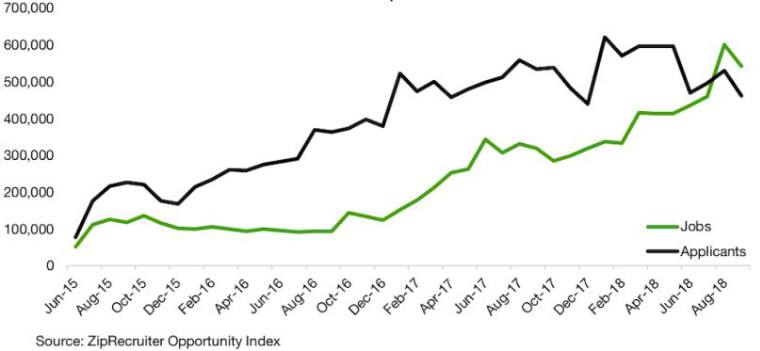 2.1 Blockchain & Distributed Ledger Experts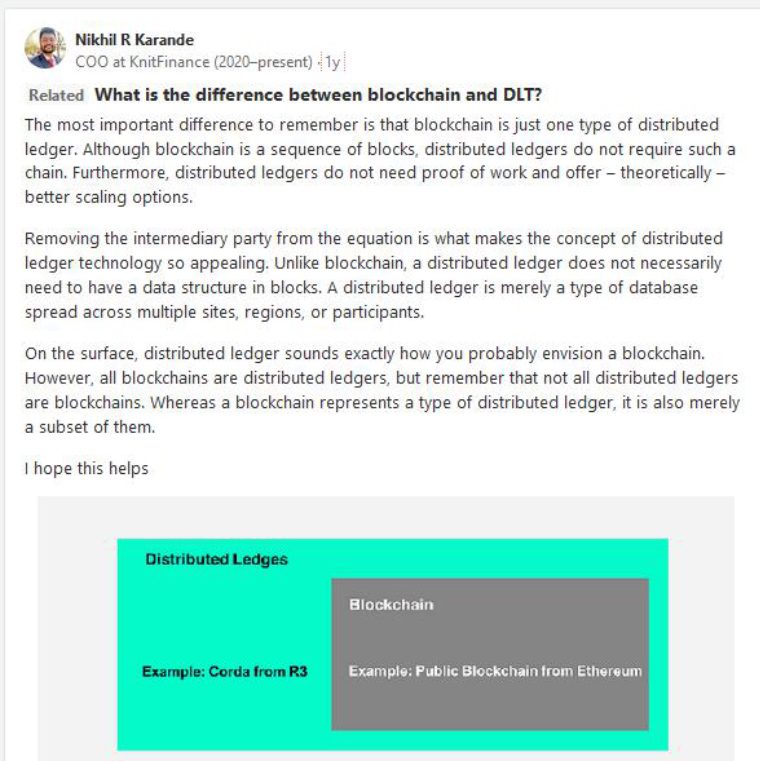 We see an exponential growth of blockchain as a technology in the finance sector. Blockchain is like a synonym to security and thus is used in many digital money transfers via bitcoins or cryptocurrency. The finance industry has seen overwhelming growth in technology which has given a rise to multiple new financial services. Over the past decade, there are many consumers seeing a consistent rise in the value of digital currencies like Bitcoin, XRP and Ethereum. These technologies have disrupted the core banking industry. As the underlying technology, Blockchain uses a single, shared, consensus and 'ledger'-based system of transactions to enable the simpler lending process, transactions or reconciling money.
Blockchain has been here from 2013 and has been evolving successfully since then. The Blockchain theory is an enhancement to fintech skills and most businesses use it in app development for business to develop a secure and performing application. You don't specifically have to spend money on hiring cybersecurity professionals for problem solving, instead blockchain will do the job effectively.
2.2 Machine Learning Applications in Fintech Industry
Machine learning is another addition to the betterment of fintech services. This makes it necessary to understand the inner workings of machine learning applications. One of the most common applications of machine learning in finance is process automation. By using process automation, businesses can reduce the manual aspect of working and expect quicker, meticulous and efficient work. If you are considering machine learning as a part of fintech services then the developer you are hiring must know these fundamentals. The logic of algorithmic trading, financial modelling, forecasting, logistic regression, and other support vectors.
2.3 Knowledge of Artificial Intelligence (AI)
Definitely, AI is here, there everywhere. specifically in the banking sector it has been a key dominating technology. Like have you seen automated Chatbots- that's AI or have seen robotic process automation for claim management- that's also a part of AI. Similar to this, we might showcase multiple options and these technology aspects make it easier for fintech firms to do business. Take a look how a fintech firm Paytm is using chatbot Assistance in their application to help their customers.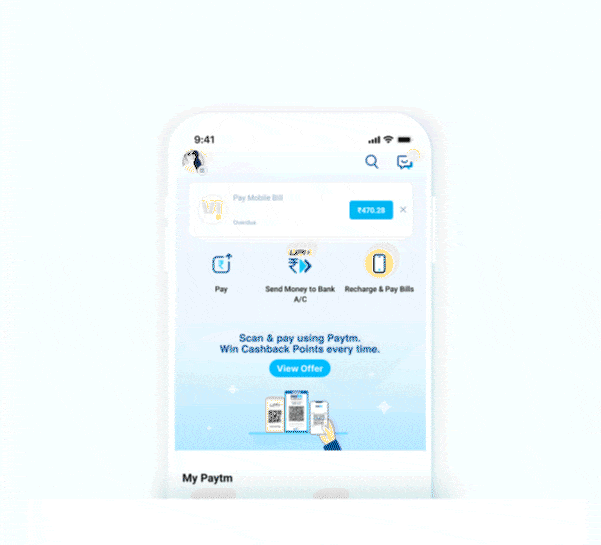 In the banking sector, specifically in the insurance sector to automate handling mechanisms using Artificial Intelligence and handling a large amount of data in a short time. It can even expedite certain claims, reducing overall processing time and handling costs while improving customer experience. These algorithms look for patterns in data to aid in the detection of fraudulent claims.
2.4 DevOps and the Drive For Automation
As businesses are expanding there is a constant need to improve their technological aspects too. The need and demand for process automation grows. DevOps handles both operations and development concurrently. This leads to faster deployment and efficiency. As a result, there has been a high demand for DevOps and skilled talent in this space. According to a press release in Yahoo Finance,
The global DevOps market is expected to grow from $7.20 billion in 2021 to $8.95 billion in 2022 at a compound annual growth rate (CAGR) of 24.24%. The DevOps market is expected to reach $20.53 billion in 2026 at a CAGR of 23.08%
In tandem with the increase in useful data, the need to automate and process the information has resulted in businesses adopting a DevOps mentality. Fintech companies can now increase efficiency and shorten traditional software development cycles.
2.5 Data Science in Financial Services
In financial institutions, data science has a huge importance because it helps businesses in predicting the future from data analysis. Financial institutions have made strict laws to abide by when they use data for their business. Not all businesses have the privilege of accessing the data they want. For, these rights have been issued. Data science enables businesses to evaluate risks and prevent fraud. The expectations from Data science professionals is to have skills such as visualizing and analysing massive amounts of data. They must also have skill to clear the clutter of unuseful inputs.
In databases specifically, there are many database programming languages used to develop finance software for businesses. Initially, it was SQL databases with relational databases and latest development in databases demands No SQL languages such as MongoDB, Cassandra, HBase along with applied statistics skills in distributions, statistical testing, and regression analysis.
2.6 Cybersecurity Expertise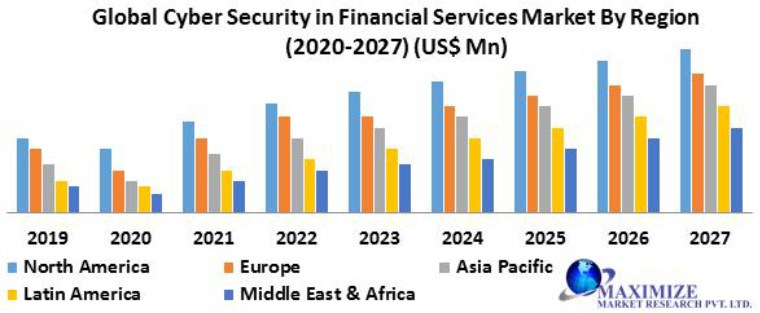 FinTech firms deal with large amounts of data. This includes confidential and sensitive data about customers and transactions, cybersecurity professionals are one of the industry's most in-demand priorities. Cybersecurity is essential for any FinTech firm. Because security breaches have the potential to permanently damage the firm's reputation and credibility. When you hire a cyber security professional you must have knowledge of the architecture of the app, how to administer, and operate. So, while assisting a cyber security professional, you must ensure that they know how to provide data security and protection to keep cybercriminals at bay.
2.7 Soft Skills
Communication skills is a major part of soft skills though there are other skills too that play a considerable role. Other than technical skills, soft skills hold equal importance. Take a look at an answer from Stas Klymenko about soft skills.
Soft skills always important.
As one of Google recruiters said: tech stack isn't important. Experienced dev can learn a new language quickly. But he can't become a new person.

So soft skills are more important. But ofc basics of tech are essential for getting a job.

— Stas Klymenko 🇺🇦 (@StasKlymenko) May 26, 2022
Fintech professionals must also develop a strong portfolio of soft skills in order to achieve long-term success in this industry. Fintech employs the largest of largest employees with different profiles and expertise in different technology. Therefore, there is a need to have a deep understanding of information technology at all levels. As well as the essential soft skills required to manage teams, various personalities, and make great decisions.
The highly sought soft skills in the fintech industry includes people management, scalability, flexibility and adaptability.
3. Conclusion
In this blog of knowing financial technology from grass root level. We understood that fintech is here to stay. It is not like a passing phrase. The company opting for fintech must have candidates with unique knowledge about financial software, tools and technology. We have seen a universal technology transformation in the Banking and finance sector with software skills and communication taking the center stage. If you are a business wanting to develop a fintech software then these technologies can bring change for your business. With the move to online banking, jobs are becoming simpler and convenient as compared to traditional banks. After knowing about all these, you may also get ready to take your next step towards fintech.