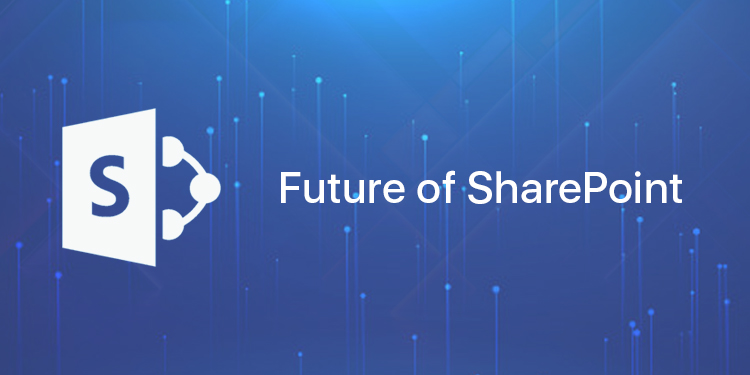 SharePoint would continue to be a very effective platform for business use and for many more. The enhancements only serve to boost the performance of the platform.
When it comes to the future of SharePoint Development, Microsoft would continue to provide on-premises version of the platform as long as there is market demand. Furthermore, Microsoft recognizes that on-premises would be around for some time, if not mostly in a form of hybrid environments.
Where SharePoint Development Is Going
In 2017 and beyond, compliance and security would remain critical to SharePoint's long-term success. It is not only a matter of reaching or surpassing parity between on-premises and online versions. Some enhancements would happen behind the scenes to help in reinforcing the platform. Others would be offered as an expanded set of tools of administrative options. DLP or Data Loss Preventions, eDiscovery and improved encryption options are great examples of this work and would continue to see a steady stream of enhancements.
New Version Of Collaboration And Productivity
Microsoft has a new vision of collaboration and productivity. There are a lot of ways wherein the new collaboration paradigm can impact the SharePoint that people know and use today. Microsoft has changed gears and developing solutions which boost the existing investments, enabling customers to move towards the cloud on their own terms. With the launch of Windows 10, people are starting to understand the integrated operating system vision. OS versions are now personalized, interconnected Windows experience that offer seamless integration into Office, Outlook, OneDrive and other personal and business productivity tools. This same experience extends to the SharePoint realm, wherein the end user genuinely does not know whether the accessed information assets are in the cloud or on a server in a next room, and this would not matter.
The Relevance Of OneDrive
SharePoint and OneDrive will be tightly integrated. OneDrive would be accessible via the browser and one will have information pane while using the browser with it for business. Each SharePoint release provides improvements in the mobile environment and the release is no different since there are huge strides in the mobile interface.
Security And Compliance
Compliance and security are all the time concerns, and the new SharePoint release would include improvements in DLP or data loss preventions, SP Insights, record management that consolidates audit and compliance logs both from On-Premises and Office 365, the introduction of black and white lists to control who could access content and even with more granular control of access.
Navigating Between On-Premises And Cloud-Based Websites
In the SharePoint future, with hybrid in mind, navigation between on-premises websites and cloud-based sites is much easier with Sites option that's located on the App Launcher, which now is available in SharePoint Server 2016. One could also add links to libraries, which enable remote access to cloud-based content.
The SharePoint Server 2016 Feature Packs
Microsoft announced the use of SharePoint Server 2016 Feature Packs that could be deployed to the SharePoint Server 2016 On-Premises, which contain new functionality and features and hopefully debugged and tested in the SharePoint Online environment.
The Key Takeaways
SharePoint's not dead.
Client-side development is great.
OneDrive App integration with the SP Document Libraries looks pretty simple.
Team websites could be created within five seconds.
On-Premises features would come as feature packs for SharePoint customers beginning this year.
How Partners Extend And Support The Platform
One area that would have a dramatic change would be in the way that partners extend and support the platform. For a lot of partners, business models and solutions would have to be overhauled. In a world in which software is increasingly being used as a service, Microsoft wants partners to evolve and move from project-based consulting and reselling of product to managed services and creating their own intellectual property on top of the platform. The shift could be seen with the growing number of consulting firms that provide 'intranet-in-a-box' solutions. As the solutions rapidly become commoditized, future SharePoint versions would integrate a lot of these same features that would pressure partners to innovate constantly.
The SharePoint Mobile Application
There is huge emphasis on mobility in the platform. After years of 'sort-of' mobile usage via a mobile browser, Microsoft finally created a SharePoint mobile application for handling the experience of a user with the platform. This would enable users a truly mobile experience using the SP platform, whether on-premises of in Office 365.
Responsive Design
From a UI/UX perspective, SharePoint is changing once more, but finally to offer a much richer mobile experience. New team websites and page structure would follow a responsive design, enabling one to really interact t with the intranet from a mobile device. This includes key redesigns of Libraries and Lists that would offer a simplified, new experience for users.
The announcements Microsoft made are a wonderful way forward for businesses interested in leveraging the SharePoint platform. Overall, SharePoint is headed in the positive direction.