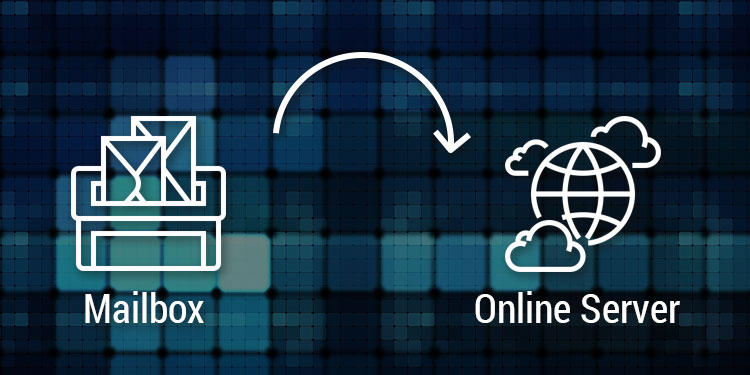 In today's world, everyone aims for online services that offer organizations the ability to extend the latest features, modern functionalities, rich experiences with all the latest updates. To achieve this goal, whoever uses desktop/on-premise applications or servers looks ahead to the online/cloud services. Currently, many organizations are still using an on-premise Exchange Server to maintain their mailboxes and other details. An email is a very important communication mode and is used by each member on a daily basis. On the off chance, any fiasco happens with the Exchange Server or setup without high availability; it may impact the business. These days, there are lots of cloud providers that provide online Exchange Server and can provide the latest features along with high availability & more security. Due to that, nowadays, numerous organizations are planning to migrate from on-premise to online/cloud. This moving plan calls for the migration process to migrate content from on-premise to online, and TatvaSoft- SharePoint migration company provides such migration services. This blog gives a brief explanation of all those services.
To accomplish this, Microsoft provides SharePoint consultants with various approaches to migrate mailboxes from Exchange Server to Office 365. Those approaches are explained in the latter part of this blog.

Pre-Requisites
To carry out the migration process, it requires some details of Exchange Server and Office 365. They are listed underneath:
Exchange Server:
FQDN: Fully Qualified Domain Name

This is the hostname for the Mailbox server.
Example: exchange.domain.com
RPC proxy server:

The RPC proxy server is the same as Outlook on the web URL, which is likewise the URL for the proxy server that Outlook uses to connect to an Exchange Server
Example: exchange.domain.com
Permissions:

One user account will be utilized to connect one's on-premise exchange organization to Office 365.

That user account must have the "Full Access" permissions to access the other on-premises mailboxes required to migrate to Office 365.
Office 365:
Domain name as per Exchange Server:

This is the Domain name, which one uses for one's on-premises exchange organization that one has already added or will add in Office 365 (example: domain.com)
Pre-Migration
Microsoft provides diverse migration methods. Each type varies based on one's existing Exchange Server, how many mailboxes one requires to migrate, and whether one has the plan to manage some mailboxes in his/her on-premises organization or want to migrate them all online. It will also consider the time to what extent the migration process will take and whether user identity will be managed in an on-premises organization or Office 365. That depends on the capabilities of SharePoint consultants.
The migration process will behave contrastingly for IMAP and POP3/Other type mailboxes, as in same email address should already exist or not in Exchange Online, whether it will be created during migration process or not and as per their storage location one can migrate on-premise user accounts' different entities like Inbox, Drafts, Sent Items, Deleted Items, Calendars, Tasks, Custom managed folder structures.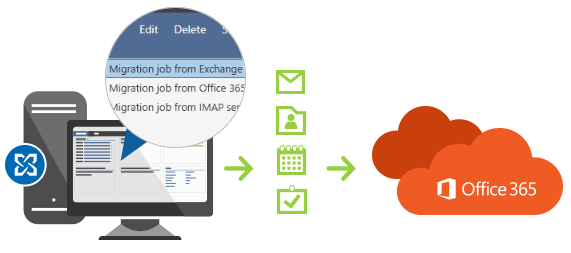 Below is a detailed description of each type of migration. To apply any of the below migration methods, a SharePoint consultant should require to create a batch of that type, which will proceed with the migration process further.
Staged Migration
This type of migration is supported by Exchange Server 2003 and 2007.
In this process, all the mailboxes will get migrated into batches. Users can create and migrate batches of mailboxes until all mailboxes are migrated to the cloud.
This migration can be achieved through one CSV file format in which all mailboxes' credentials should be added in a pre-defined format.

If any organization requires migrating all on-premise more than 2000 mailboxes to Exchange Online over weeks or months, this option is preferable.
Cutover migration
This type of migration is supported by Exchange Server 2010 and later versions.

Unlike staged migration, it includes migrating all mailboxes to Exchange Online from an on-premise exchange organization in a single migration batch.

If any organization plans to migrate all on-premises mailboxes to Exchange Online and requires managing the user identities from Office 365, this option will be most suitable.

With this cutover option maximum of 2000 mailboxes can be migrated, and if it is required to migrate mailboxes more than that limit, then one should prefer the staged or remote migration options.

Even though it allows to migrate 2000 mailboxes, it is not recommended migrating more than 150 mailboxes as it is a time taking process.
Remote Migration
This type of migration is supported by Exchange Server 2010 and 2013.

To perform this type of migration, the

SharePoint consultant

has to implement hybrid deployment.

After completing the migration process, user identities will still be managed in the on-premise server. But over a period of time, if one requires to move all mailboxes to Exchange Online, one can achieve this with the help of hybrid deployment features.
IMAP Migration
In this migration type, it will copy the contents of Exchange Server's IMAP mailbox to Exchange Online.

Only items in a user's inbox or other mail folders get migrated by applying this method. No other contents like contacts, calendar, tasks, etc., will be migrated.

The Exchange Online mailboxes must be provisioned before one starts migrating contents using an IMAP migration.

Per the user's mailbox, a maximum of 500,000 items can be migrated.

Maximum 35 MB size of the individual email can be migrated.
G Suite (Gmail) Migration
This migration type is used to migrate mailboxes from G-Suite to Exchange Online.
It is not required to migrate all mailboxes at once, one can migrate it in batches.

At one time, a maximum of 50,000 mailboxes can be migrated. This migration process can be achieved through a predefined excel file in which it is required to mention all-mailboxes' credentials. The file size should not exceed 10 MB

.

One can manage the migration process by adding and/or excluding a list of folders from it.
Post Migration
After successfully mailbox migration from on-premises Exchange Server to online, it must set an endpoint setting in Office 365 based on the applied migration method.
At the time of migration, DNS MX Record points to the on-premise Exchange Server, and after the completion of the migration, it is required to set to Office 365. Once one changes this setting, it will cut off all the old connections to his/her Exchange Server.
Once SharePoint consultant applies this change, it will take 72 hours to recognize this change. And once it has been done successfully, one can delete the migration batch and assign the licenses to those users; otherwise, mailboxes will remain disabled.
Conclusion
With the different migration methods, it becomes easier for any organization to move the mailboxes from Exchange Server to Exchange Online by analyzing all their criteria and requirements and selecting the appropriate migration type.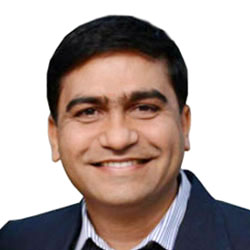 Shital Patel
Shital Patel is VP at TatvaSoft with a high-level of proficiency and technical precision in SharePoint Development. His experience of the last two decades has helped businesses to solve complex challenges resulting in growth and performance of Startups to Fortune 500 companies.
Build your Team
Want to Hire Skilled Developers