The concept of Outsourcing existed from the '70s and ever since there have been innumerable questions juggling in the minds of users. These questions revolve around how to Outsource when to outsource to India, whom to outsource and how to get benefited from outsourcing. So, let's unbound the myth and stories around outsourcing by breaking the ice between Software Project Outsourcing and its users.
As we know, Outsourcing started with an intention of cost-cutting now its meaning has completely changed. In the 21st century, this has moreover become a trend. Adhering to the same trend, India has become one of the leading destinations for outsourcing activities. Through this blog, we will explore the history of outsourcing in India and the steps to guide business-specific needs and why they should outsource to India.
Table of Content
1. Global Need for Software Outsourcing
The global IT outsourcing market had a market value of USD 333.7 billion in 2019. It is expected to grow with a rate of 4.5% CAGR and reach USD 397.6 billion for the forecasted period of (2020 – 2025)- Source
The unprecedented rise of the Software Outsourcing market has stunned many users and their competitors by offering cost-effective prices. The Software outsourcing term is not new for anyone. We all know it is a practice of allowing businesses to grow by escalating their work to companies located in the same different countries. The selection process is based upon the skills, proficiency, and knowledge of a software development company. In these uncertain times of pandemic, every business has slowed its pace and was affected by the slow-functioning market channels. But businesses have gained stability and are rising like never before.
Undoubtedly, the modern definition of Global outsourcing aims to hire cheaper talent and outsource processes to technically advanced and competent businesses. Hence, this clearly proves the need for the global outsourcing market has never decelerated. It has always grown at all the phase with the consistent needs in software development industries in diversified services such as:
Services Outsourced to India
Custom Software development
Web App Development
Product development
Ecommerce App Development
FrontEnd backend Development
Compatible Mobile apps
UI/UX designs
Increasing fundamental needs of a software development company are exponentially growing irrespective of any technology. This business growth is because of multiple reasons such as:
Leveraging competitive advantage
Overcoming potential risks
Strategy and analysis
Accessing global workforce
Expand business horizons
Tap on more opportunities
Boost growth and revenue
2. History of Software Outsourcing to India
We have discussed this a million times and in thousands of ways. The idea of software development outsourcing to India started with getting work done from companies at a cheaper rate and in a strategic way that benefits the user.
To enlighten you with the history of outsourcing to India, it started in the 70's with an aim of cost-effective business management. In the 80's most of the businesses who outsourced their services identified it as a business strategy. This continued for a long with technical resources. In the 90's most of the organizations turned towards outsourcing a cost-saving method fora single Project. Now in the 21st century, they started with outsourcing a complete process rather than just one project.
And then in the 90's the trend of outsourcing to India complete processes took over as a strategic medium of doing business. The companies do not have certain pinpointed services. They started with outsourcing monotonous tasks such as Data entry, accounting, call center services, data process, email chat support, data security services and many other outsourcing services.
The glory for this entitlement of setting up outsourcing goes to Eastman Kodak, as he approached IBM to create a data center for their internal processing in 1989. IBM was approached by Kodak individuals to plan and construct a data center for Kodak that IBM itself would handle.
3. India as a Global Outsourcing Destination
India stands unique in terms of area, talented pool of resources, convenience, scalability, cost of operations, and risk minimization. From the time of inception of software outsourcing services in India has been considered a prime location for outsourcing. There is no doubt about the type of services they offer to their clients. India has maintained itself as a leading partner by offering the widest range of services in IT, BPO, KPO, R&D, and engineering services and in mature service providers. But when there are so many countries in the world which makes India lead this race. Let's get into major influential factors.
1. India Offers Flexible and Lesser Pricing
The customer footprints of Indian Outsourcing industries have traveled the globe, there is rarely any place left. Indian companies proffer their services to all types of businesses. They offer flexible pricing options to businesses with an average rate of operation as per the business contracted is $15-$65 which is extremely low-cost in comparison to other countries.
India has High-skilled and Competent Resources
As per the report of PWC–
In 2020, India is a strong representative of a large and talented pool or resources specifically from the IT/ITES industry. India is ranked as the second-largest country with more than 100 million English speaking resources. Speaking specifically about IT employees, there are 3 million people employed every year directly and the indirect count could exceed up to 10 million. Indian engineering track record of 200,000 engineering graduates passing every year and joining the IT sector.
2. Indian Government & their Supportive Policies
Nearly half of the Indian revenue comes from outsourcing business. It is because of the supportive policies drafted in favor of cross-border trading and development. Our government has made laws such as the Information Technology Act, 2000 and The Contract Act, 1872 that deals with data security and privacy.
3. Indian Services Offer Integrity and Qualitative Deliverables
The pillars of success for the Indian outsourcing market are integrity and qualitative solutions with timeliness and business profitability.
4. India Offers Unbeatable Infrastructure and Technical Services
India considers all the latest technology trends offer modern and technologically advanced services to all business. The infrastructure set up in India is unparalleled as their businesses grapple with new and unique types of client requests.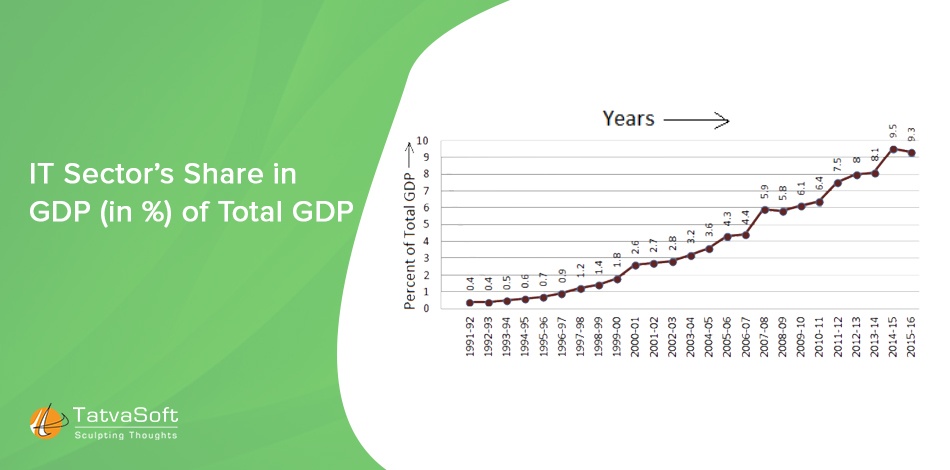 5. Experienced MNCs Already Winning the Game
Many small, medium or large enterprises have already imprinted their name as leading software outsourcing companies. To name a few, there are TCS, Infosys, Wipro, HCL and many more.
Timezone Benefits Allow Working Round the Clock
There is a time difference of 10-12 hours between countries like India and the USA, Canada. This enables the professionals to work 24*7 for emergencies. Also, for the convenience of clients located in another outsourcing region, the Indian employees work as per their time zones.
4. How Much does it Cost to Outsource to India?
The Tholons Top 50 Digital Nations and A. T. Kearney Global Services Location Index of 2019 have ranked India as the leading country to do outsourcing business. Apart from 24*7 services, technology expertise and high-skilled workers for software development.
Modern businesses have shaped a cutting-edge strategy that says minimum investment and maximum cost benefits. Most of the countries are technically modern but USA leads the race by offering the best-in-class and the strongest competition. The USA has the largest technical hub and the unmatched team of expert professionals and India is no less in this race. The most effective reason for business outsourcing is Cost and here India has a higher weight than the USA.
The USA offers $94,000/year to their professionals for the cost of operations which is quite low in India for like $140000/year in comparison to the USA that offers.
5. How can I outsource to India?
Since you know the capability and knowledge of the Indian outsourcing market, it's now time to leverage the benefits of these outsourcing companies to elevate the business success graph. By comprehensively understanding the market's strengths and weaknesses, we have developed steps on how to choose an outsourcing partner from India and what to look into them.
Research Business Background
This is the first step when you choose an outsourcing partner that is firstly you need to get into the grass root level to understand the outsourcing company's business offerings. If your unique business demands meet the offerings, then go ahead and shortlist the company.
Market Reputation Analysis
The second step is to understand their market value by going through their websites, exploring types of work portfolios, clients testimonials, social media sites, google reviews, client referrals and several other ways to measure clients' work.
Communication & Expertise
This step will help you analyze how well-equipped is business with their services, what is their forte and how well they are able to communicate with their potential customers. Transparent communication is also a key element for businesses to understand how companies respond.
Outsourcing Pricing Model
Every business has its own way of collaborating with third-party companies, some may take a dedicated development team, others may want a fixed price model and also some would like to pay as per the deliveries i.e. time and material model. Depending on the suitability, the pricing model is decided on.
6. Summarizing
The advent of technology has offered companies to trade seamlessly and get access to the specialized workforce in a timely and cost-effective manner. What else does ideal business want? The Indian outsourcing market is massive which allows businesses to tap on benefits such as resource flexibility, exceedingly higher qualitative deliverables, cost-effective solutions that are scalable and sustainable in the current market arena. So, get ready to enhance your business productivity with Indian companies, hire developers now.