Just like other industry verticals, fintech (financial technology) is also progressing in leaps and bounds. New and most advanced technologies have taken over the finance world by improving the overall financial services and are also very useful for retail investors to manage the stock market, small businesses, financial systems, and the insurance industry. The most thriving need is fulfilled by custom software development methods. The growth of cashless payment systems and other advanced technologies like machine learning, blockchain, automation, bank lending, or consumer lending has digitally transformed many businesses. The growth of fintech or financial technology has a profound effect on many finance startups and enterprise-level businesses. In this blog, we will be seeing the benefits of fintech innovations that businesses can reap if they have the right fintech strategy in place.
Fintech has claimed a growth of 22.17% CAGR and reached USD 305.5 worth. The growth is unpredictable as many companies are still investing in financial software development and services. In India, the fintech market has reached $31Bn and is expected to grow by $84 Bn by2025. Many banks and financial services firms are inclined toward technology-based solutions and continuously evolve based on that.
1. Benefits of FinTech Or Financial Technology:
Financial technology has brought a humongous different way to operate finance businesses. This doesn't mean that traditional banking has vanished. It just means that fintech has customers an alternative to choose from at their convenience. Both- traditional banking and technology-led financial services are hellbent on delivering exemplary customer experience with their financial services or financial products.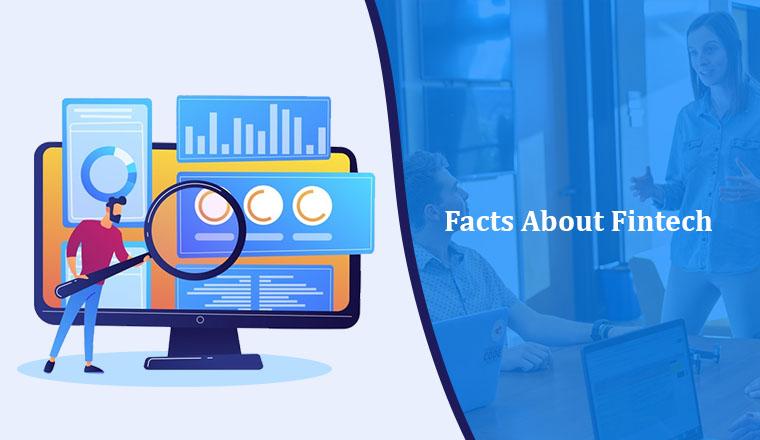 1.1 Customer Services And Revenue
Fintech improves the quality of traditional financial institutions by increasing efficiency and productivity. As banks and credit unions perceive fintech businesses as friends on this road rather than vendors, more opportunities arise. Furthermore, by delivering better and more contemporary services, firms' client retention rates are certain to rise, resulting in increased revenues.
1.2 Reduced Costs
When you use new-edge technologies, you might think that it may cost you a fortune but not necessarily this is true. The fintech companies restrict themselves from spending large amounts on technology. But that is not true with financial technology, they would actually be contributing to reducing overall costs. The combination of physical and digital payments has been brought into a consolidated platform using Fintech by integrating the bank account cards and customer ids. The major aspect that works in favor of businesses is the way they offer convenient transaction options on a restricted budget.
In fact, these technologies allow businesses to send and receive money from their accounts in different currencies without charging any incurring high conversion fees. Convenience is the power of financial technology and not cost.
1.3 Greater Convenience
As we started, the Financial sector is more about offering convenience than about spending money. Fintech software in businesses offers the most convenient way of operating a banking business. Companies are adopting Fintech because it uses technologies to give users a better and more reliable customer experience. The technology that is enhancing the financial businesses is Blockchain, artificial intelligence, IoT, machine learning, and several other financial technologies that will benefit them in the longer run.
Fintech has streamlined most of the finance processes and businesses by offering convenience at their fingertips. We have seen the banking business and insurance companies blooming in uncertain times by offering advanced and cutting-edge new technologies.
1.4 Speed
When you apply for any loan application online., it must be authorized by digital-only lenders that can provide same-day funding, which is only feasible because of Fintech innovation. If you need a short-term loan or a payday loan, then with fintech it gets easier. You can simply discover many lenders online and get access to quick service. Traditional Banks may not have the same advantage and it would take months for them to get it done speedily. Fintech is a smart, efficient, convenient, and speedy way and that's why it is preferred by most businesses.
1.5 Faster Rate of Approval
The rate of approval is a delineating factor that most of the banking system should work on. But with the initiation of fintech, this process has gotten much easier. You can clearly request the digital lender online and the application approval can happen in a day. The information of customers is processed and they can get access to all types of financial services they need. The credit for it goes to the automatic process powered by the use of AI within the banking sector which is expected to empower the process more rapidly than what a human can do.
1.6 Robo Advisors
Robo advising is very new and one of the most important sectors of fintech. Companies providing these services ask consumers specific questions and develop a customized investment strategy using specialized algorithms. Typically, when you start doing an investment, there is no minimum deposit to start an account, and advisers can choose low-cost assets. Later depending on the assets, you brought or wanted to keep, make to pay for the services. There are no extra fees for asset allocations or balancing. Also, it is one of the simplest ways of planning an investment or future banking plan.
If you are thinking about where these Robo advisors are then you can find them online. There are a variety of Robo advisers to select from and there are some who require a larger initial commitment than others. Many will let you create an account with a lesser deposit and will handle the rest for you. It doesn't necessitate a lot of effort on your part. There is a plan created for you that depends on your preferred timetable and risk tolerance. An algorithm can be used to manage and plan.
1.7 Efficiency
This is an unsaid benefit of fintech technology that it can offer efficiency with all other obvious benefits. Fintech is known for adding efficiency to the process. When you use financial technology, you are already efficient because it provides extremely particular services. Automation doesn't involve humans and hence automation offers a high level of specialization. As a result, it has a high degree of efficiency and service quality. We as a fintech company can be rapid and agile-both at the same time. Fintech allows you to invest in solutions for a variety of reasons, but the results are specific- improvement in efficiency and time management.
1.8 Financial, Governance, Risk Management, And Compliance Expectations
Fintech isn't something that is opened by an entrepreneur, it is now universally accepted by everyone who uses it. There are regulatory acts that ensure robust finances, governance, risk management, and compliance skills that reduce risks to the government safety net and possible harm to customers are among the regulatory criteria and expectations for access to FDIC-insured deposits and the banking system.
1.9 Advanced Security
Unfortunately, one of the biggest reasons for not using fintech is security. In spite of the benefits of Fintech, it still needs to clarify how it offers a high level of security. If you are a fintech company with less expertise in security, remember, that you are one step closer to destruction by a single security breach, cybersecurity infiltration, or data theft. Smaller businesses may lack the financial and human resources to deal with the fallout from this security breach. As a result, fintech companies often make significant investments in their security infrastructure, both online and offline. As a consequence, clients may be certain that their information is secure.
2. Conclusion
In this entire blog, we got to know insights into how fintech works and how it is different from the traditional banking sector. Payments between countries have gone a long way. Fintech has made things a lot simpler for all types of traditional firms and merchants that want to expand internationally. Consumers are also relieved that they can get the advantages of fintech at their fingertips. You will find experts around you offering high-performing fintech solutions with equal enthusiasm and commitment for your business to reach heights.