Every business around the world is driven by software. It does not matter which industry domain you belong to, there is an indispensable need for software products to streamline regular operations. When you decide to invest in software development, your biggest savings are assured with reducing the rework that affects your app performance. And how can you do that? It is simple, if you follow strict software quality assurance, you are halfway there to gain maximum benefits of quality assurance from what you invested.
Unfortunately, the biggest task is to identify these bugs and understand what impacts your business's bottom line. Any customer you go to will prefer to choose qualitative products to stand out from the herd. Successful businesses stick to standard software quality control tactics to get ahead in the competitive world.
Table of Content
So, if you are a business keeping total quality management at the tip of the iceberg then you must know, what are the parameters of quality assurance and what advantages can software testing services offer to your company.
1. What are Software Quality Assurance parameters?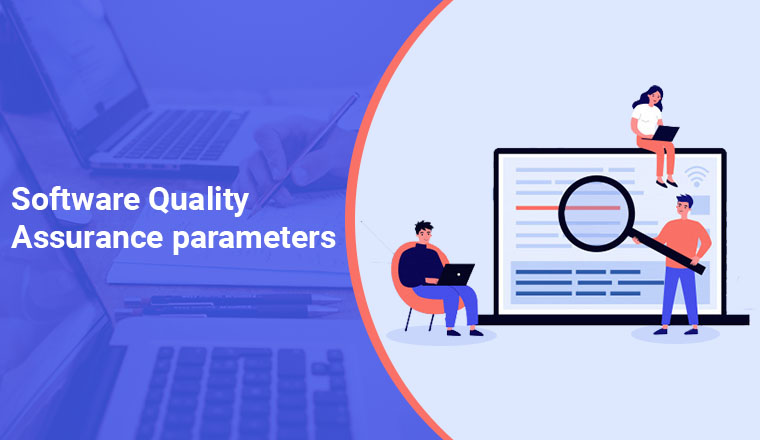 When you decide to develop a software application, you need to make sure you meet the important quality factors and business goals. The only way you can build trust within your customers is by ensuring the app is at their service and receive the highest level of customer satisfaction.
Often misinterpreted, that both quality assurance and quality control is same thing but it is not true, there is a difference between quality assurance and quality control. If you want to develop a high-grade product, you must ensure that your software product must meet several QA testing criteria. Here are some of the significant-quality factors are as follows:
1.1 Check Performance
You must check on the ability of the app, how it performs daily operations, performs transactions, and the given workload with a reasonable response time.
1.2 Extensibility
You can enhance the capacity by adding new features to an existing system without causing it to malfunction.
1.3 Usability
Create a simple and interactive user interface that attracts customers
1.4 Security
The ability to protect personal data via authorization and authentication techniques leads to building secure and happy customers
2. Benefits of Quality Assurance
The benefits of quality assurance are not limited, there are innumerable benefits of responsibly handling QA for a software product. This quality assurance process benefits everyone from end-users to third parties. If your company maintains good product quality, you are liable to get benefits such as higher customer satisfaction, reduced cost and time investment, faster improvement, and anticipation of problems.
2.1 Quality Assurance Saves Time and Money
When the quality assurance best practices are used, you can save the maximum amount of time and money. The clear emphasis of any company is on efficiency and productivity, allowing for the assessment of previous organizational practices, and establishing new production and innovation models.
During the early stages, when you identify the flaws and address them at the right time, you can save a lot of time and money. This, we are talking about the requirements analysis phase.
The early analysis will mitigate risks that are potentially going to affect the operations of the application. Many organizations consider quality as their preference to develop a high-quality product and improve their services.
If you have adequate response time extensibility you can enable complete testing and compliance procedures timely. No delay or rework will boost your process and improve app performance and the product's dependability.
2.2 QA Improves Clients Experience
From the beginning to the end of the software development cycle, the QA processes work hand in hand with development processes. This would prevent severe problems on the project and ensure that requirements are met in the best possible way.
One of the most common reasons for businesses to choose QA is that it prevents future workload. The specified workload includes quality assurance reworks. The QA analysts ensure that the developed application is bug-free and faster.
During the software development process, the developers may overlook some issues with the user interface. It is for this reason that analysis is required. It can happen that sometimes the development team has missed a function. The QA specialist will perform tests to check the quality of the application.
The tests rely on the function of going through everything that has been previously developed when dealing with a complicated menu or modifying a button that should be operating.
The QA team member ensures every minute detail is met. An approach like this of quality control will ensure that the functionality of the application is up-to-date.
2.3 Prevents Breakdowns in Software Development Process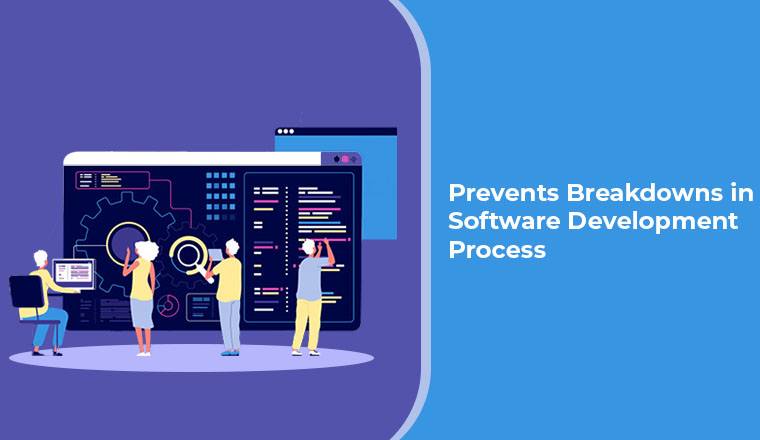 It is quite a common concern when you deal with software products, they tend to fail if there is a small error. The breakdown of software can occur due to many reasons. There can be multiple user conditions that the QA team needs to check before concluding the final product.
Uncertainties involving your final project can be of many types such as:
What if the system's data isn't what we expected?
Or what if this value isn't present?
Can you tell what happens if people select incorrect options?
In case if they find the application clumsy and non-interactive, what should they do?
Undoubtedly, how inherently unpredictable real people, networks, devices, and other systems are, such uncertainty is a fundamental component of software development. The issue is that uncertainty is expensive.
You will see for days, the QA specialists stress about potential QA problems. To deal with each of these edge circumstances, the QA team and team members have to spend hours writing and discussing code.
Future developers working on that system will have to spend more time maintaining these extra lines of code. Such code can frequently have a significant impact on the design of a codebase, resulting in unneeded abstraction or difficult code.
2.4 QA Promotes Organization's Productivity and Efficiency
The QA part of your software development process needs the most attention. It is not because there is always a defect in your software. But it is because you don't want shambles in your software or any type of miscommunication, and hasty fixes.
When you adopt a structured approach to your QA testing from the very beginning of your development strategy it will help you to work more efficiently and in peace. Use an agile approach for your project so that the software developers have a plan to deliver small parts of a product on a set schedule.
When you develop an application through the approach, you concurrently manage both the development and quality assurance of the product. This will save time, and improve productivity and efficiency which can be used in other essential QA tasks. Users will be happy and the service offered will also be enriched.
2.5 QA Increases Safety in the Development Process
When you develop an application and make sure you go through all the safety parameters. You are welcoming more enriched and safer products with quality assurance. When you perform all types of testing methods, you are confident that after this, all your development errors or architectural faults will be resolved.
By delivering a Qualitative product, you are building a reputation for your business by increasing happy and satisfied customers. QA in development is like a heart to the body, it keeps you going. Many businesses consider their business data as personal data and need to protect it.
When you provide the correct process and develop an errorless app that satisfies the user, you are developing a good quality assurance practice. While there is a QA team that assists in the achievement of challenging business goals. Because it would have thorough strong functionalities for the user to become attached to the application and optimized UX necessities.
3. Conclusion
From this entire blog, the realization of one thing is for sure true. Develop an app that fits the ideology of your consumer and make the app without glitches. If you're creating software and selling it to the market, investing in quality assurance will allow you to sell your product at a better price.
Nothing is more frustrating than a customer who has paid for a solution that does not work. While, in a nutshell, we saw all the advantages that would benefit if the user has appropriate testing plans and test strategies in place.
Every business is liable to take all the benefits of Quality assurance services if they know the tactics and how to implement them successfully for their business.