Consumers around the world are passionately turning their ways towards online shopping. In absolute awe, you would see the sales cycle of businesses tremendously growing at an unimaginable speed. The eCommerce business will start to be a leapfrog in the upcoming year utilizing the popular ecommerce trends of the market. Also nowadays, customers prefer eCommerce stores over brick-and-mortar stores.
You can have a look at the below-mentioned statistics that shows the forecast of global retail eCommerce sales from 2014-2026, reaching about 8.1 trillion dollars by the end of 2026.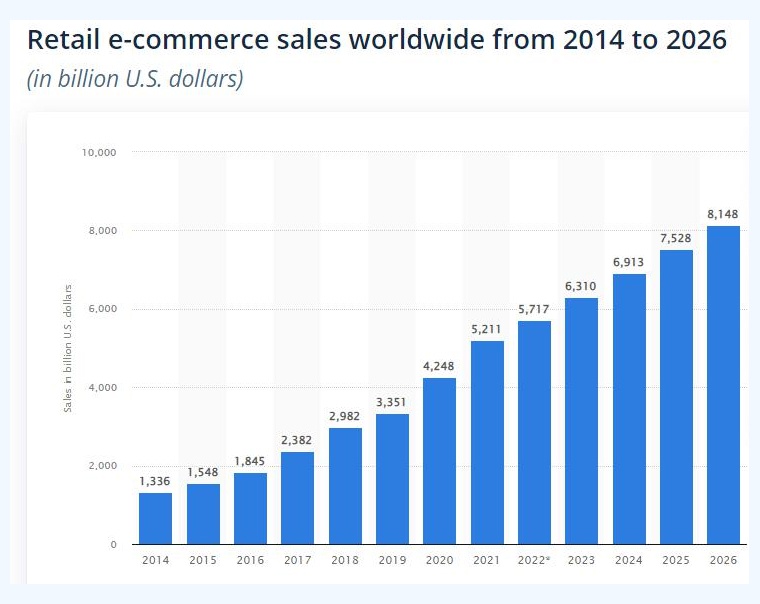 As the world economy continues to open back up, this is a chance for eCommerce development companies to analyze consumer behavior and continue to make efforts in innovative consumer experiences. This will continue to use alternative ecommerce platforms to fulfill their online shopping requirements. This blog is a complete dedication to how eCommerce business and innovation of the eCommerce industry serve customers with their unique eCommerce development services using different technologies and trends. Here are the top eCommerce trends you need to know.
1. Top 10 ECommerce Trends That Are Shaping ECommerce Businesses
Here are the top eCommerce trends that will revolutionize your online store, including latest technologies like AI, ML, chatbots, augmented reality, etc.
1.1 Augmented Reality Enhanced User Experience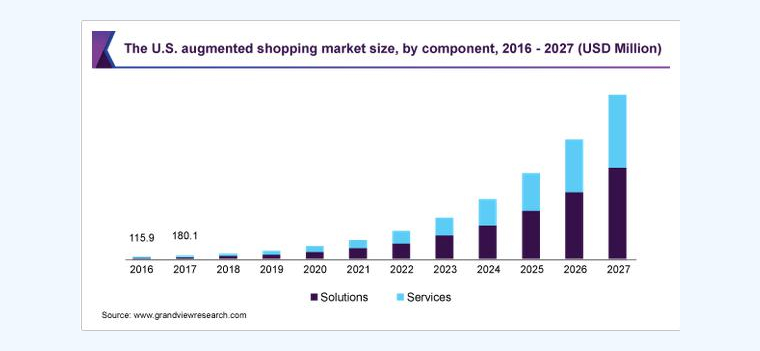 Before moving further, have a look at the U.S augmented shopping market size, by component.
In the world of eCommerce businesses, augmented reality (AR) has revolutionized the industry to a broader extent. Shoppers can see the product they're looking for up close and personal using this technology, which largely benefits their purchasing ways. It is quite a boom in certain areas, like fashion and home decor. You can see a significant impact of AR on the purchasing experience since it allows customers to get a better sense of an item without having to see it in person. Just like if you want to buy a sunglass, you can easily do it using AR, it helps you to see how it looks on your face. So instead of going to a brick-and-mortar store, you can purchase it through ecommerce sites or even online stores. This will amplify customer experience and boost retail eCommerce sales worldwide.
The shoe on this desk is not real, it is augmented reality (AR).

The future of digital marketing and e-commerce will be powered by AR. pic.twitter.com/njYEGl80xT

— Vala Afshar (@ValaAfshar) September 25, 2022
The best use of AR in an eCommerce store is that you don't have to go to that place to buy the product and then see how it will look at your place. Say if it's a couch, you can use AR augmented reality (AR) to check how it will appear in your living room. They may now be able to feel like they are present at the specific location with the live video of the room and other look and feel additions using their phone or laptop. Artwork, flooring, and a variety of apparel items are all examples of this. Ecommerce businesses that sell online should be constantly adding new products to their inventory.
1.2 Higher Adoption of Voice Search
According to PwC, more than 60% of 25-49-year-olds speak to their voice-enabled devices at least one time a day. The estimations for the future are skyrocketing while more than half of all smartphone users are engaged with voice technology on their device.
With the increase in voice search technology, it develops more connections among devices and increases speech-enabled functions. Digital marketers may look at current voice search data to discover new ecommerce trends that indicate how their customers' search habits will change in the future.
Voice search is becoming more popular, which has a direct influence on search results and purchasing decisions.. In order to maximize the future of ecommerce sales, ecommerce suppliers must keep changes in search in mind. At the absolute least, ensure that your ecommerce site is optimized for mobile voice search by emphasizing the sorts of information that buyers want, such as the website, physical address, phone number, and company hours.
1.3 Artificial Intelligence
According to MarketsandMarkets, the Artificial Intelligence Market is expected to grow at a compound annual growth rate of 36.2% in the forecast period, to reach USD of around 405.0 billion by the end of 2027 from USD 86.9 billion in 2022.

Customers may enjoy automated, individualized purchasing experiences with high-end data analyzing and predicting tools like artificial intelligence (AI) and machine learning. On a regular basis, AI collects customer data on how people buy, when they buy products, and what they're looking for in a product or service. Artificial intelligence makes its way to predicting right behavior based on facts and collected details.
Forecasting buyer behavior has become simpler on the basis of browsing and online shopping histories. Artificial intelligence (AI) and machine learning do this at their fingertips. There are very few human brains that could possibly tailor a website for specific individual visitors. AI is capable of doing so. In AI you will find a few online retailers with a genuine amount of AI data regenerated from several customer portals like ERP and CRM systems. They also contain machine learning capabilities to aid with cross-selling and upselling- all using AI.
1.4 Growing Use of Chatbots
The global chatbot market size was valued at USD 525.7 million in 2021 and is expected to expand at a compound annual growth rate (CAGR) of 25.7% from 2022 to 2030.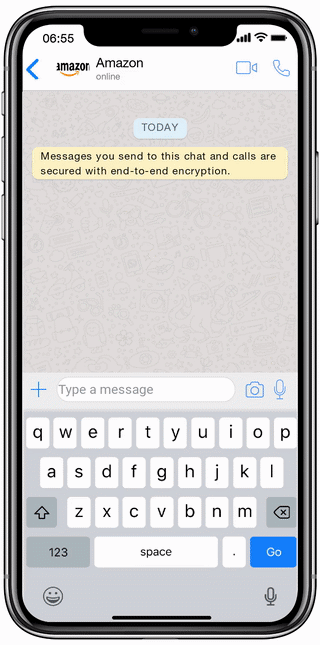 Chatbots are getting smarter and smarter and highly recommended to use day by day. What makes Chatbots special is the way they assist and act like humans. Chatbots are very proactive in using conversational AI, natural language processing NLP, and other machine learning algorithms to enable chatbots to grasp the 'intent' behind user questions and accurately imitate human-like communication. Chatbots may thus be used to do basic and to some extent, interact with online shoppers, complicated functionalities such as presenting information, answering frequently asked questions, sending immediate notifications, collecting user information, and so on.
1.5 Multiple Payment Options
Here is the forecast representing a share of selected payment methods as a percentage of total eCommerce transaction volume globally, making the digital wallet by far the most popular online payment method worldwide.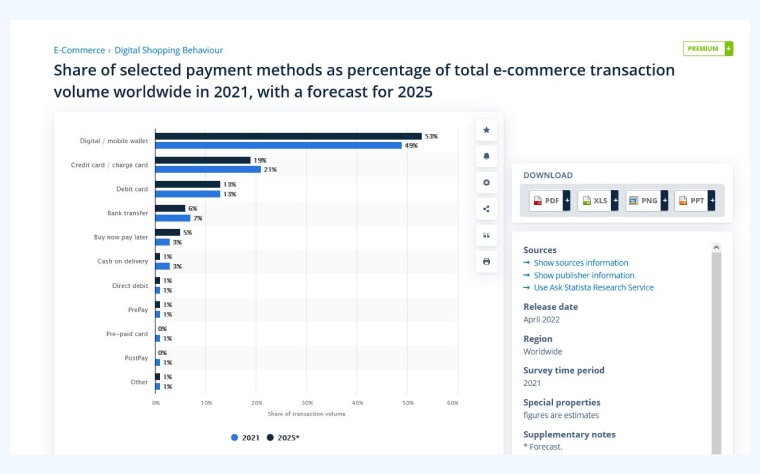 Is this something new that with the evolution of financial technologies, the payment methods also get innovated? You will now see a variety of payment choices, including cryptocurrency and digital payment systems, online UPI payments. Talking of just bitcoins, there are different currencies for each industry like if you are a musician you can have bitcoin as a cryptocurrency for your needs. Also, there is a Kodak coin specifically for photographers. Cryptocurrencies are being accepted in eCommerce retailers. Smartphone makers, on the other hand, are developing digital wallets. This simplifies eCommerce payment operations.
Furthermore, mobile commerce and their ways of offering payments are also exploding. For mobile-based payments, there is an increase in the use of such alternative payment methods. In the upcoming section, we will be seeing how mobile commerce works.
Read More – Best eCommerce Payment Gateways
1.6 Mobile Commerce
The below-mentioned statistic represents the retail mCommerce sales share in the US, 2019-2026. Have a look: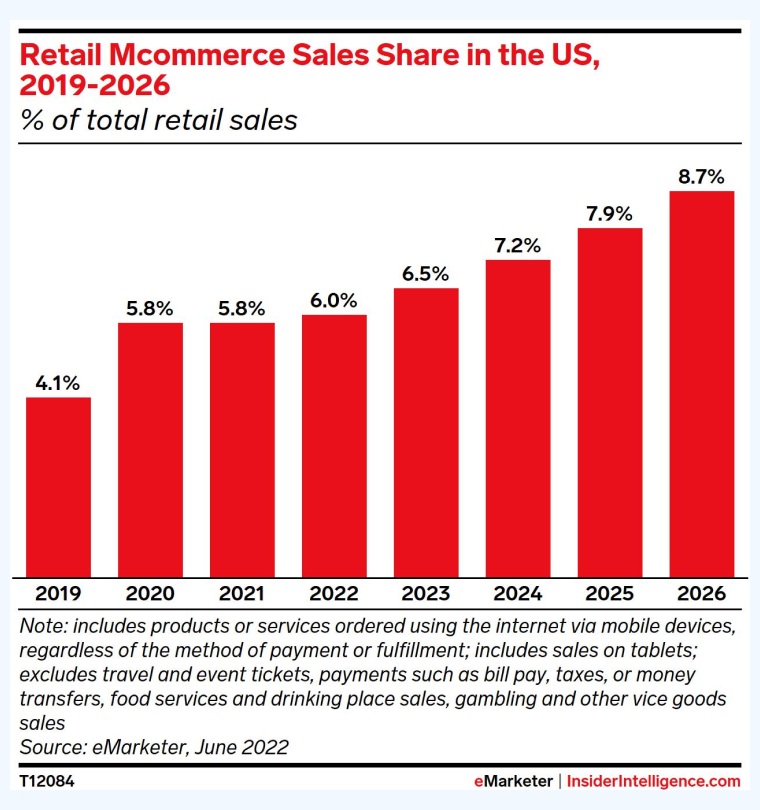 Mobile purchases are increasing year after year, according to online businesses throughout the world. So if you want to make your way ahead of your peers, start to offer online stores. Mobile Commerce is another way to gain customers and amplify the sales channels. Customer success can be an easy game with mobile shopping and eCommerce sellers will gain higher brand equity and can create more marketing strategies for online marketplaces based on these top eCommerce trends.
Read More – M-commerce vs E-commerce: A Detailed Comparison
1.7 Social Commerce
As we all know, social media is a compelling retail sales platform for making the most of mobile shopping. According to a study, mobile devices share around 80% of social media traffic and also make a purchase through it.
You'll be surprised to know that in a multibillion-dollar industry, social media commerce sales are expected to triple by the end of 2025 and reach $1.2 trillion.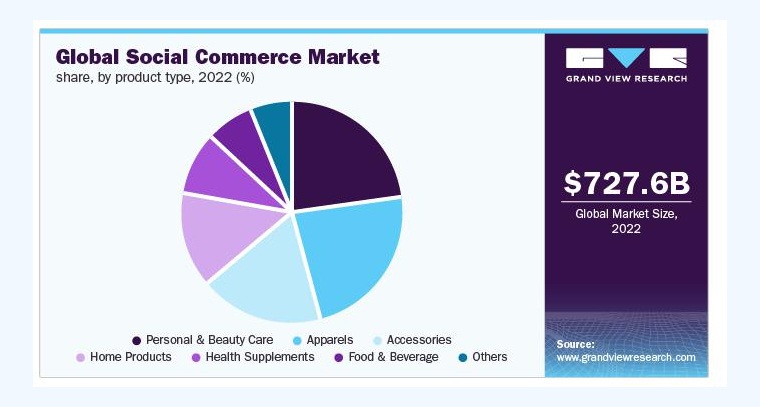 1.8 Marketing Automation
One of the common eCommerce trends is Automation. This is one of the most trail-blazing trends where automation in email marketing and scheduling social media updates are examples of marketing automation.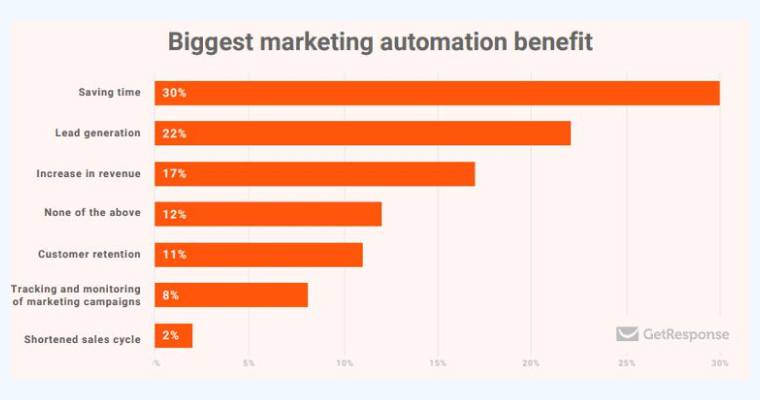 On the other hand, there is a lot more than craze and trends in marketing automation. Marketing automation, which is used by 49 percent of firms, shows no signs of slowing down. You are also allowed to add customizations and easy-to-use shopping carts for adding convenience to marketers and customers. This also ensures that if this is effectively done, automated marketing will allow you to easily send personalized emails to your consumers. You can also show new items and promotions based on the visitors' previous purchases. Customers can be retargeted for essential product sales. If you use this, you will also have the opportunity to modify the shop options for each consumer using automation.
1.9 Multichannel Customer Support
The simple definition of multichannel or omnichannel eCommerce support is that it allows customers to shop across multiple channels at the same time, beginning their product search on one channel and completing their purchase on another. Multichannel support means supporting your customers in every possible way you can and enhancing the better customer experience. To be specific, Omnichannel commerce entails the integration of inventory, customer service, and sales in order to provide online store owners with a seamless transition and management across channels.
An omnichannel strategy provides a lot of advantages for both- the consumers and you as a company. The following are a few of the most important advantages you must know,
Customers will have more options
Customers today demand a smooth interaction with your company. Having a variety of connected channels allows consumers to contact you in the most convenient method.
Reach out to a larger audience
Certain means of connecting with a brand may be preferred by some customers. The more channels you have, there is higher the possibility for more customers to attract.
Omnichannel data is capable of delivering insightful information. You are free to use this information to develop an in-depth knowledge of your clients and provide useful insights into their problems and thus enhance their services.
1.10 Rise of shoppable video content
You'll be surprised to know that online users spend at least 100 minutes daily just watching videos. This specific statistic forced eCommerce stores to invest more in video marketing to showcase their by-products and attain audiences who like video content. But there was one problem. Users had to leave the video in between, go to a separate URL, search for the product, and again go through the checkout process. We can say that the customer journey wasn't easy—users could still drop out in between if they found the process too tedious.
But fortunately, shoppable videos allow you to buy the right product from within the video in just a few clicks.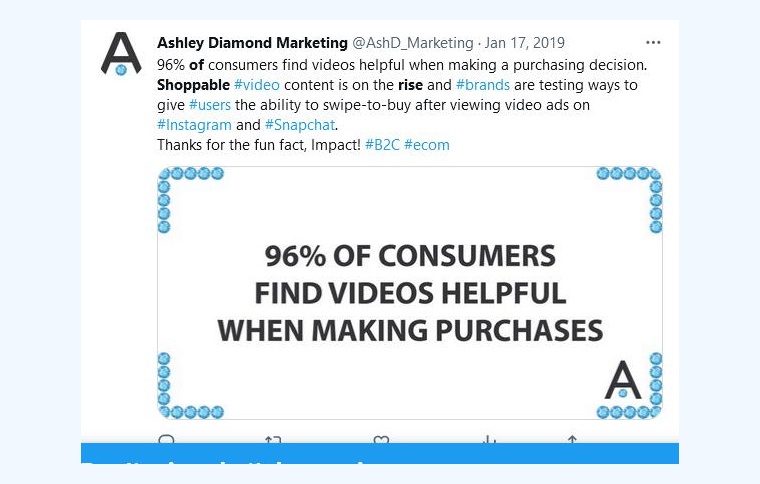 1.11 Customer Privacy Preferences
According to a survey conducted by Cisco, more than 85% of consumers care about data privacy – they demand transparency and control over how businesses use their data. Around 45% of the respondents have already switched companies due to inadequate data policies and practices.
No eCommerce supplier can afford to overlook new and strengthened restrictions surrounding what merchants are and aren't permitted to do with their customer data as well as with whom they share it.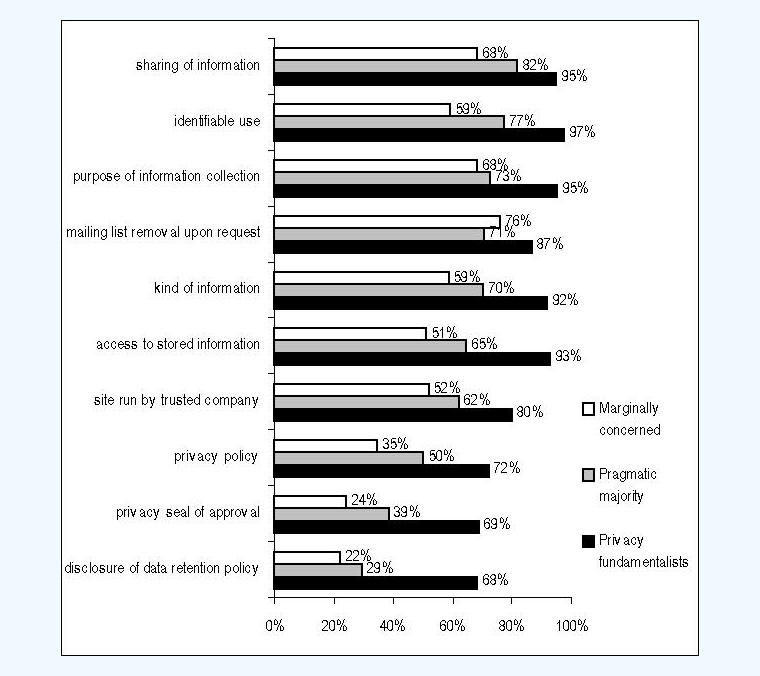 Breaking these compliance laws can have serious implications including large penalties and reputational harm. So, conduct your research and make sure you're following the rules that apply to your nation and sector.
1.12 Subscription Models
This is one of the best eCommerce trends that have seen more and more businesses switching their offers from common products to monthly subscriptions. This ingenious idea encourages customer loyalty. If it's implemented perfectly, your eCommerce brand will enjoy endurable and recurring revenue. Also, it increases customer retention and customers might end up being subscribers for years.
Unsurprisingly, the subscription market is rising exponentially at a 71% CAGR and is expected to increase by over $2 trillion by the end of 2028.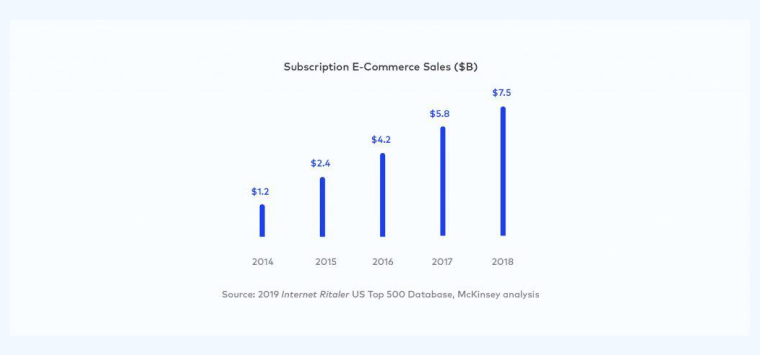 1.13 Headless eCommerce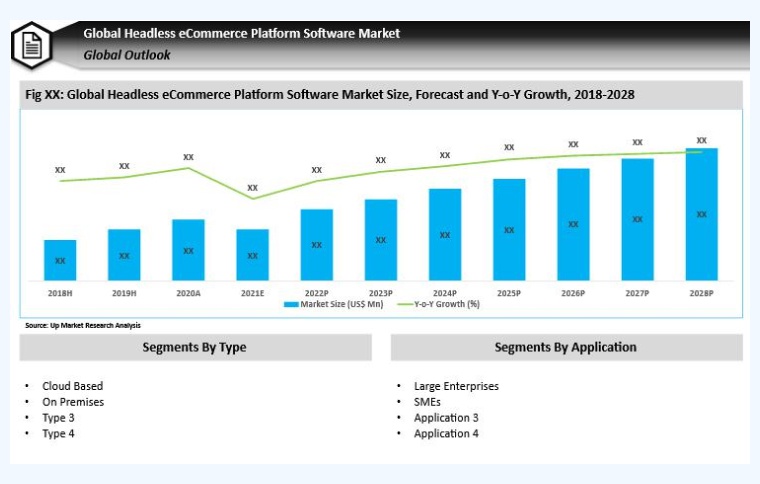 The last one in this list of eCommerce innovations is Headless commerce. Now, most of you wouldn't have heard about this, and hence here is its definition. Headless commerce is a method that is used to decouple an online store's eCommerce infrastructure from the frontend display layer.
This one is more preferred in an eCommerce platform because of the flexible use of resources and features on the backend side. Well, it also offers other benefits such as increased SEO value, content marketing implementation, and also has digital experience capabilities.
Read More – What is Headless Commerce? A Complete Guide
2. Conclusion
Technology and people keep on continually changing, and since e-commerce connects them all, they definitely have a brighter future together. All these innovations of e-commerce are for continuous growth, simpler processes, less hassle, and more return on investment. From this blog, we have had clarity on how integrating each of these innovations will bring business benefits to your company, also why shoppers are moving to the online store instead of a brick and mortar store and how  you can use any of these technologies and dive into the ocean of success with these technologies.